Burning Man

Salamander
Mon 4 Sep 2017 07:49
Lonely Planet USA describes Burning Man as "An experiential art party (and alternate universe) that climaxes in the immolation of a towering stick figure. Burning Man is a whirlwind of outlandish theme camps, dust caked bicycles, bizarre bartering (actually a misconception – 'gifting' is the main transaction method), costume enhanced nudity and a general relinquishment of inhibitions".
The event for 70,000 people is whatever you want it to be. Everyone's experience will be different.
Key principles include; consent ('no means no, maybe means no, naked doesn't mean yes – only yes means yes') and inclusion.
Just like life, the more you put in, the more you get out.
One of our favourite bars.

Cycle powered ice shaving for snow cones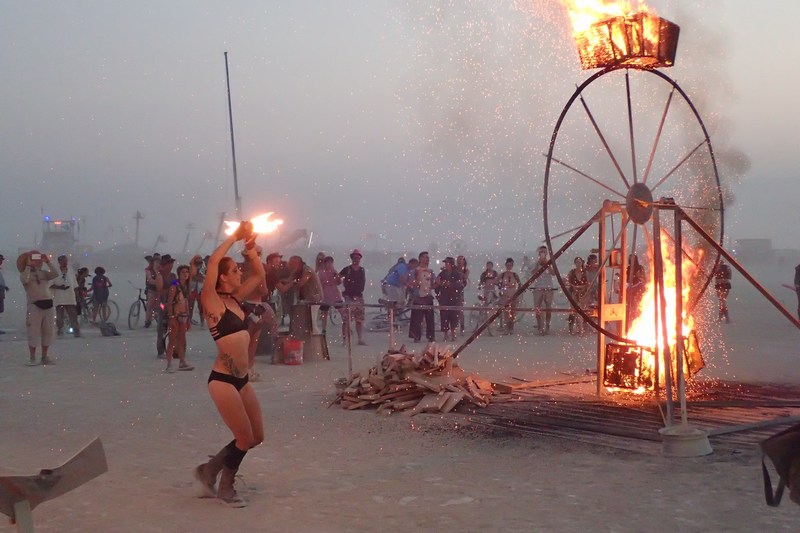 Art installations and art cars: there were dozens.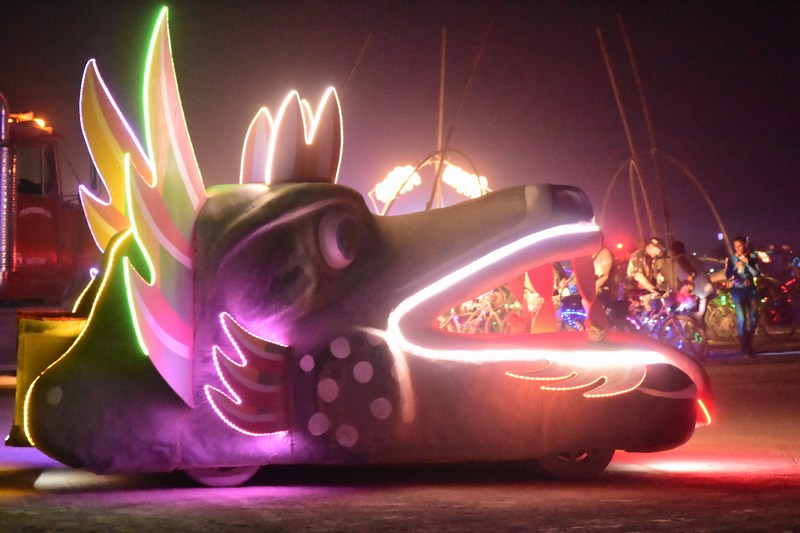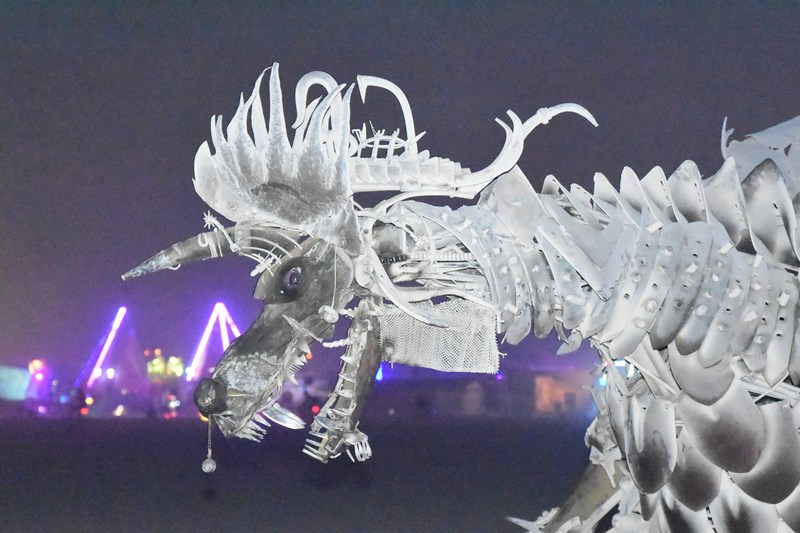 ---