Grand Canyon South Rim

Salamander
Mon 19 Jun 2017 22:40
Up at 0400 for sunrise at Mather Point. Spectacular.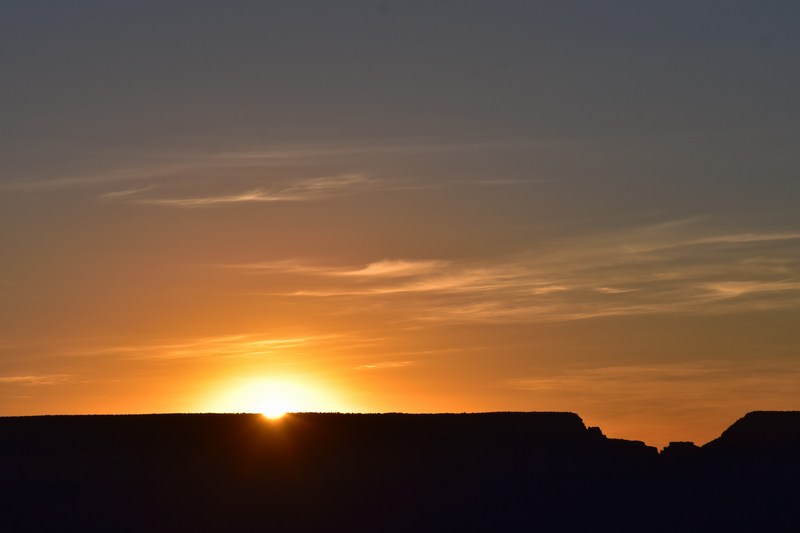 Then off to the south Kaibab trail. Described as a strenuous hike, it was full of breathtaking drops; lots of nervous walkers not wanting to go on. The 'Ooh Aah' point marked half way to Cedar Ridge, our turn round point. Our Rough Guide states, "sure the views are fabulous, but the pitiless lack of shade and water en route make this a gruelling trek." We didn't think it was that bad although temperatures are 95F-100F our time in the Caribbean has helped us to acclimatise well. We loved this little trek and found we took the same time to return up as we took to get down. We spent 25 minutes on Cedar Ridge taking photos as you can see 30 miles up the canyon in either direction and other trails, which took our walk to 2 1/2 hours of fun. We finished on a high.
Lunch was at the other end of the Canyon Village at El Tovar hotel, built in 1901. We realised we were happier staying at our end of South Rim in Yavapai Lodge and decided to just wander around looking for wildlife. Elk, of course, are everywhere. We went to a rubbish talk on coyotes at the visitor centre, but were thoroughly entertained by the chipmunk and squirrel that joined us. Murray asked if coyotes eat road runners (they do).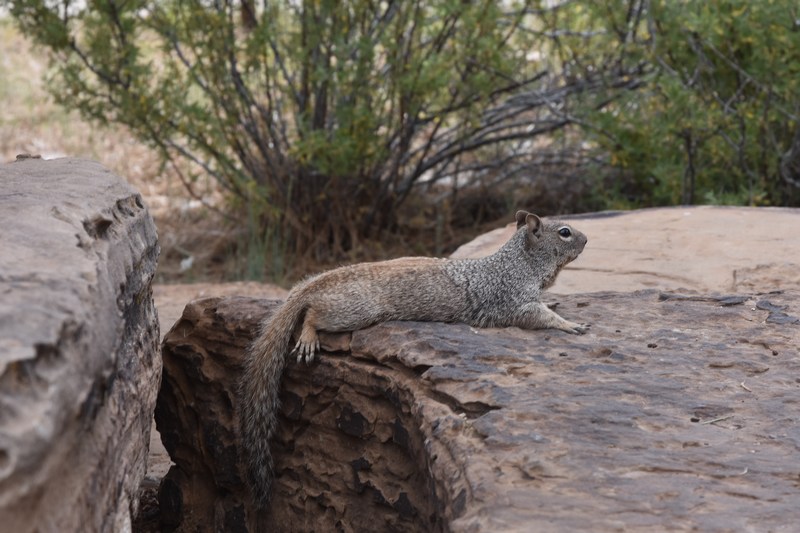 We loved the South Rim and can hardly believe what we have done in the last 9 days.
---