Curacao Marine and Willemstad

Salamander
Mon 22 Jan 2018 02:06
If only, if only we had been running the go-pro as we went towards Curacao Marine. We used the chartplotter re-transmitted to the smartphone on Murray's wrist. Caroline acted as look-out depth checker and general dogsbody. Music (its Friday night) as we approach the capital city, Willemstad, is blaring out so loudly you wonder why the buildings aren't falling down. Now add in flashing disco lights, white lights and a bridge of hooped multi coloured lights at 20:00hrs. No moon, pitch dark and then we are in Friday night partying scene; confusing is not the word.
Now we find that our chart is wrong. It shows 2 bridges: he first is described as 'fixed' and the second as 55m clearance. We are facing what looks like a causeway with no way through. After 500 miles of sailing we have to turn round and are faced with a seemingly impossible dilemma for the second time that day, facing a night hove to in a lumpy sea. Then Caroline spots a tug towing and we break one of our golden rules and follow that boat without knowing where we are going.
We find the so-called fixed bridge is a floating pontoon which can be opened, but its closing on us with a ferry next to it. So we have a brightly coloured bridge and a ferry closing in on us as we squeeze through. We then plod up the channel, 2 rights and we arrive at 21:00 thankfully. The bottle of wine had been chilling in the fridge already, so we drank our wine, tidied the boat and had a great night's sleep.
The following day we found Customs and Immigration both open and free. We enjoyed the capital city, relaxed eating outside, a quirky slave museum (details what is considered to be the African Holocaust) the beautiful Dutch buildings and the now ubiquitous urban art.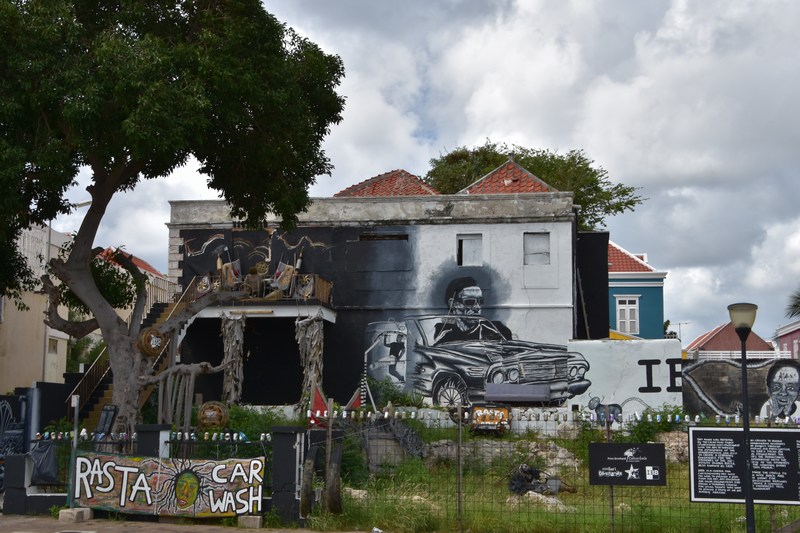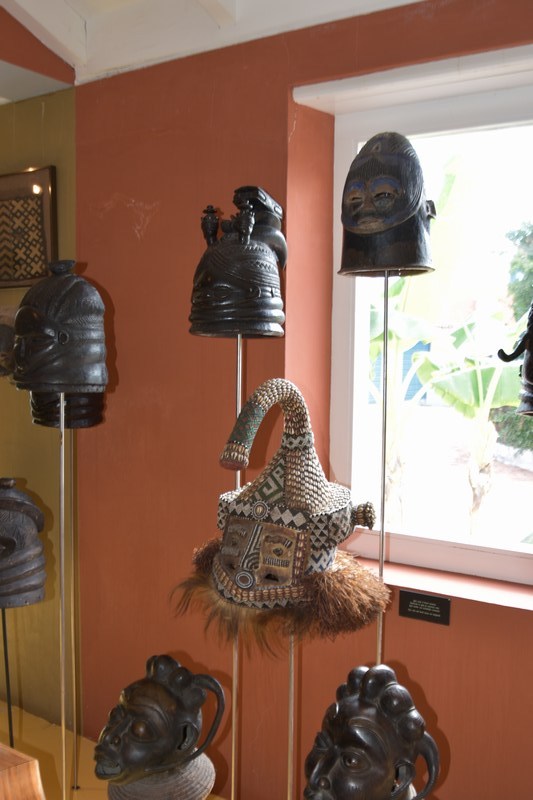 ---