Pinnacles National Park

Salamander
Thu 16 Aug 2018 23:12
What a beauty, a National Park with hook-ups and a swimming pool. We spotted rare yellow billed magpies on the way in to find the campsite full of noisy quail flocks, turkeys and squabbling woodpeckers. Our California wish-list was for sea otters and condors. At this campsite you merely sit at the scopes or with your camera long lenses and watch these endangered birds glide in. If ever you've thought how magnificently other birds of prey fly, they all looked like amateurs next to the incredible condor capable of flying at 55mph. A truly majestic bird that we are really lucky to have seen.
You can choose in the evening to walk back to the bt caves and watch them emerge or stay in camp and watch the amazing condors come in to roost. Turkey vultures abound, but once you have seen a condor the differences are obvious.
Murray in a talus cave
you can hear the bats squeaking as you walk through.
Turkey vultures
High up on the ridge trail overlooking Condor Gulch.
Condors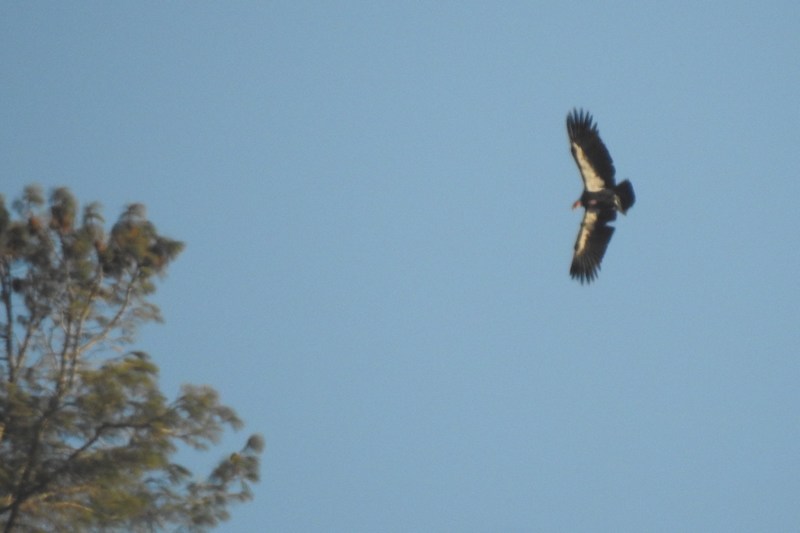 Caroline's second favourite National Park.
---