Lee's Ferry

Salamander
Sat 19 Aug 2017 02:32
In 1871 the Mormon families heading west needed a safe way to cross the Colorado river. As the only site in a 500 mile stretch, Lee's Ferry crossing began. This was also the site for a steamship used to bring coal down from Glen Canyon for a rock crusher used for gold mining here. Unfortunately to get back up stream to get more coal used almost a full load of coal itself, so the steamship is now abandoned and sunk here. The slipway is still used as the launching spot for the Grand Canyon rafting trips, about 22,000 people pass through here per year.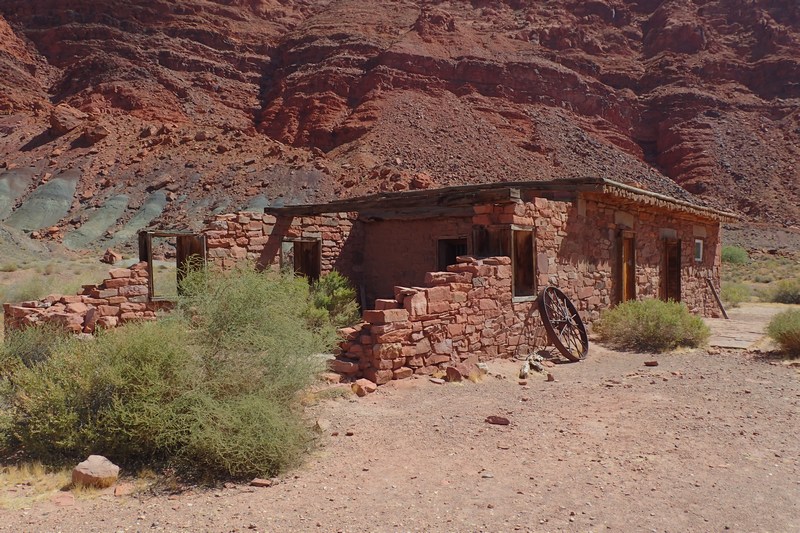 Lee's Ferry with Vermilion Cliffs in the background and the steamboat wreck.

The Mormons planted an orchard here and it is still maintained by NPS volunteers from the original settlement. Had we been just 2 weeks earlier we could have helped ourselves to apparently wonderful peaches. The campsite here is peaceful and empty all day with most staying from 2100 to 0800 at the latest. To cool down we paddle at Paria Beach, next to Paria Riffle (less than a rapid). However while Lake Powell is warm on the surface, the dam empties from the bottom and the Colorado is 8C. Your legs turn red from the cold. The night sky was truly beautiful.
Whoops, a rock landed on my house!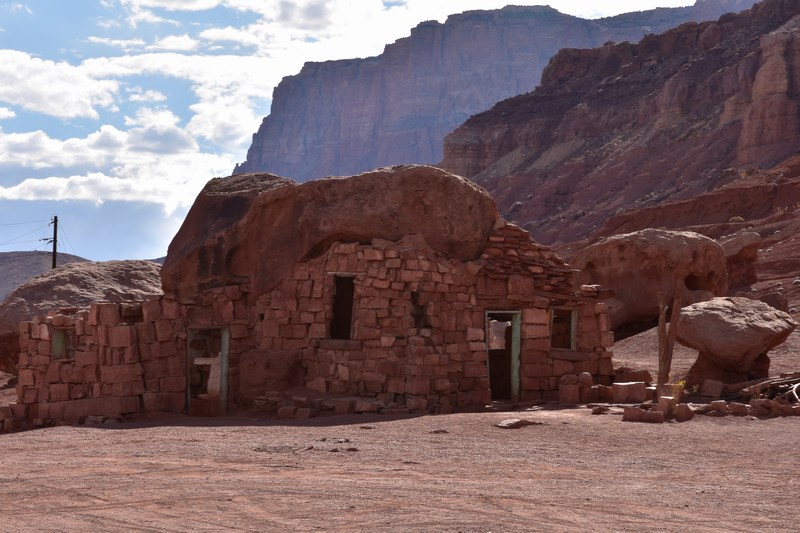 Night sky from our campground
---