There now follows a tourist advert for Bonaire!

Salamander
Mon 5 Apr 2010 23:37
Happy Easter everyone!
What a beautiful place, diving and snorkelling sites everywhere - you can dive or snorkel on 60-70 sites easily from the shore. The restaurants serve superb food with good wine. You can hire a Harley Davidson or open Jeep to zoom round the island. Windsurfing, landsailing, kite surfing and so-on. It is one big playground for adults.
The nature park had our favourite sign so far for Gents and Ladies, using only local flora.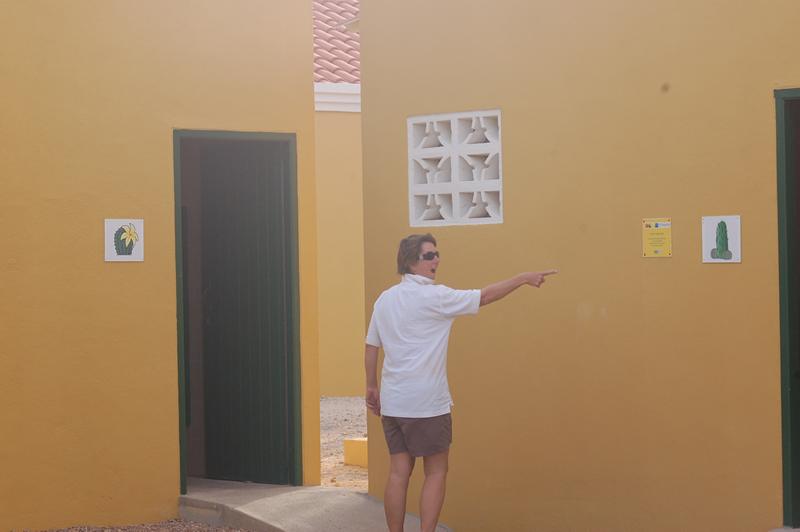 Sadly this is the only whale we've seen recently - a local group re-assembled the bones after the whale died from being impaled by a cruise ship.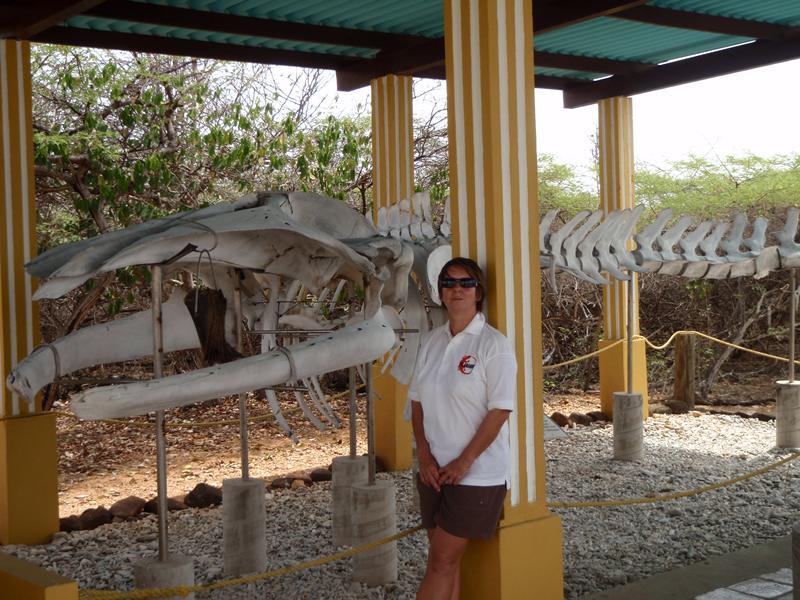 The east coast is a bit rough!
Gotomeer lake
Found a great beach bar with local musicians playing chill out music, not sure how much this one had drunk though.
The whole island has shut shops and restaurants for Easter. Does anyone remember when England was like this and families used to do other activities than shopping, plus the panic shopping in supermarkets because they will be shut for 1 day.
A great relaxed feel to the whole island. They print a wonderful booklet - the Bonaire Update - with details of special offers, free rum parties and Salsa lessons. Bucket loads of party stuff for adults - it really is an adult playground.
We do not have long enough here:
We've had snotty iguanas attempting to bully food off us, great barracuda following us on our night dive, using our torchlight to hunt (saw one swallow a blue tang in one bite - the guide does say not to tease these fish) and heard the frequent calls of the endangered yellow shouldered parrot (managed to photograph a few - see other entry)
We've dived on reefs, a cliff and a wreck and gone to 6 nights as we still have stuff we want to do.
---