Dominica

Salamander
Fri 26 Feb 2010 17:28
15.34.915N 61.27.768W
A bit of a strange place.
We are based at Portsmouth and due to engine problems have been unable to go anywhere for a week.
The country is one of the poorer islands and we have a boat patrolling to prevent night time thefts. We haven't felt any less safe here than anywhere else and have been happy to walk the streets at night. Our bay (Prince Rupert) is lined with wrecks from the last hurricane, but otherwise is picturesque.
The fruit here is the best we have ever, ever eaten. The country is full of beautiful virgin rainforest and tourist sites are numerous.
At Trafalgar Falls you can sit in hot pools and then clamber over rocks to get to a beautiful (cold) waterfall pool.
Emerald pool is the only pool we have entered through a cave. There is no-one in the waterfall in this shot - or is there?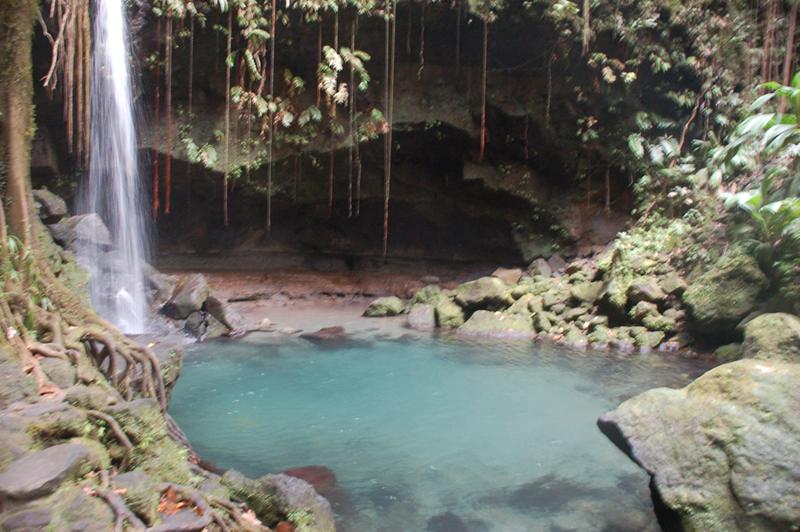 Indian River was our next trip, where the swamp Pirates of the Caribbean shots were filmed.
Bird lovers section (Sorry Andrew, feathers abound)
Heron
Bananaquit
Egret
Crested Hummingbird
---