King's Canyon 5/8/18

Salamander
Sun 5 Aug 2018 18:13
Our first medium length walk from Road's End permit station to Mist falls (a mere 9.2 miles). We found the walk enough especially when the heat kicked in (be careful what you wish for!). Caroline dipped her feet in the cool running King's River If the tres of yesterday appeared as giants, the grey granite of King's Canyon (so often painted by John Muir) majestically soared above them. No matter where you photograph the King's River it pummelled its way through the canyon unstoppable and fast. Swimming is not safe in this river.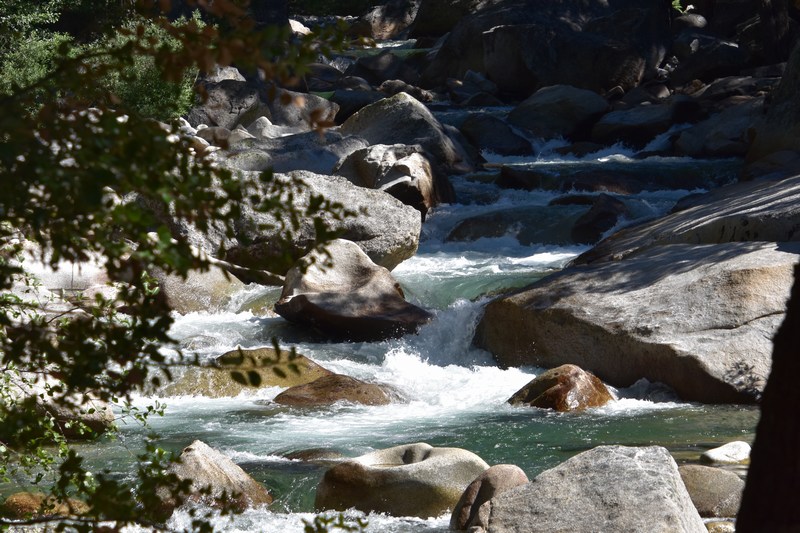 The day was strangely finished off by a visit to the Christian camp. Non-christian visitors can park in the National Forest car park and then visit the cafe for the most solid delicious any flavour ice-cream milkshake ever.
Behind the RV deer calmly feed.
---