Jason Islands: West Falkland

Salamander
Sat 28 Oct 2017 18:47
Our first day comprised stops on 2 stunning private islands, West Point Island and Saunders Island.
West Point
The lee side of the island was green, with geese bringing up young and pottering about in the daisies.
However the look on Murray's face shows how cold the bitter wind was
The far side of the island had mixed colonies of Rockhopper penguins and black browed albatross.
The Albatross were all quiet and dignified, mainly sitting on eggs. Whereas the Rockhoppers were having fights, providing much penguin porn and generally behaving very argumentatively, with a small number incubating.
penguin fight
 penguin love
bad penguin hair day
This island, owned by Roddy and Lily Napier had one last surprise for us. Lily has sepnt 8 hours baking and laid out a magnificent morning tea
Saunders island was much less tranquil yielding our first king penguins and chicks and gentoo penguins, but ther stars of the show were the rockhoppers who landed in the roughest of seas to climb a rocky hill to their rookery.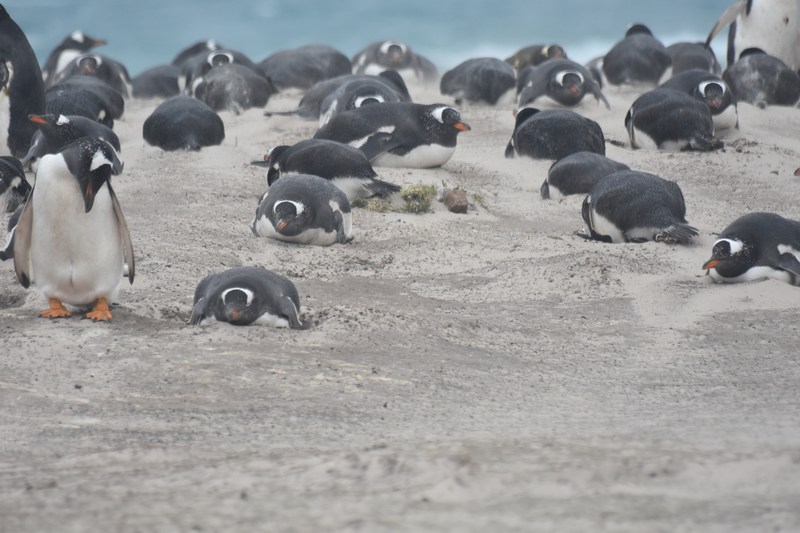 gentoos chilling on the beach
whale bones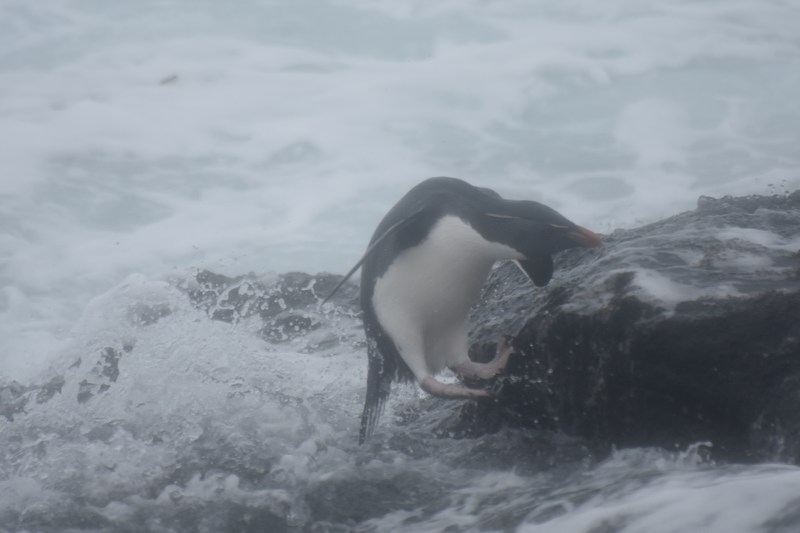 leaping out
starting the long climb up
Our 4th species of the first day, Magellanic penguins.
What a truly incredible day and next we sail to Stanley, the capital of the Falkland Islands.
---