The Lady of Avenel

Zoonie
Fri 22 Jul 2022 06:37
The Lady of Avenel and Barry Nisbet
The present-day Lady of Avenel is a 26m brigantine square rigger, built in Poland in 1969 as a motor ship, converted to a sailing vessel in 1991. Her name comes from a character in Sir Walter Scott's book 'The Monastery', A Romance written in 1820 around Baroness Alice of Avenel, who mourned the loss of her husband, and her daughter Mary.
The lovely ship, under the command of talented musical folk artist from Cullivoe in the Shetlands, Barry Nisbet, takes 12 paying trainee crew and offers wonderful session and sail holidays with numerous outdoor pursuits thrown in including swimming, and music sessions in the evenings, and lots of other offshore fun adventures. Barry has a new album coming out soon called thespringbankvoyage. There is a wealth of information about her, and the previous namesake built in 1874, on the internet if you are interested.
She last laid up in Heybridge Basin near Maldon, Essex. She frequents these Scottish and Irish waters in the summer months and although we missed the opportunity to visit her while she was a few metres from us in Rathmullan, I really hope we get another chance sometime as we travel north.
---
This email has been checked for viruses by Avast antivirus software.
www.avast.com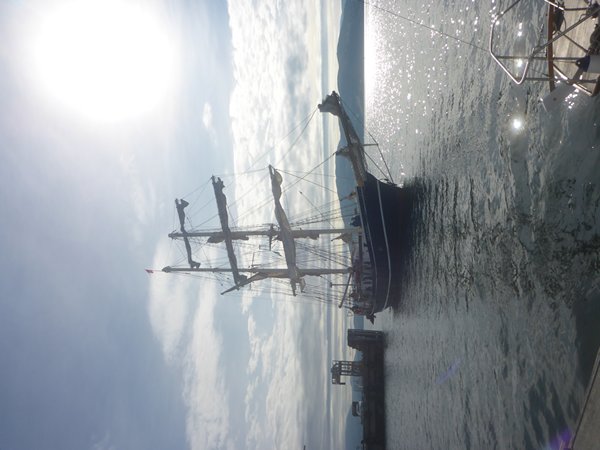 ---