Bassetts in Springtime and Booky Stuff

Zoonie
Mon 8 Apr 2019 07:09
Bassetts in Springtime
Ruby's Book Project and
Henry goes to School in a Dress
It was all blue skies and new life down on Brother Robin's Devonshire Farm. A fine summer last year and a dry spring had given his ewes healthy pregnancies and a good start for their lambs of all colours. During the night I watched the waning moon transect the starlit sky and at first light of day powder frost coated all outside surfaces, natural and man-made.
Our easy task was to bring the small flock in for the chilly nights and take them our again the next morning with the help of the two thirteen year old springer spaniels Bud and Jim and Jack the Jack Russell, now sensibly retired from ratting. Black and white Jim's failing strength in his back legs was far surpassed by his sheer determination to come on these walks with us. So I would hold back and keep him company. He is deaf now and has cataracts but we had meaningful if one sided conversations as we tottered along. His brother Bud is a little more able and has always liked to climb into the small concrete water troughs for a drink ever since he was a pup even though he now struggles to get out.
The rats are kept at bay by marksmen who pops away behind the milking parlour as Christopher tends his milking cows inside. They visit twice a week for a couple of weeks at monthly intervals to control the numbers that have over the years eaten up through the concrete floor of the feed store, while Jack now snoozes safely indoors.
Hubby Rob and I went to another favourite beach at Widemouth Bay on the west Cornish coast south of Bude. There was a heat haze in the warm sun as dogs frolicked and chased for the sheer freedom and enjoyment of it. Surfers delayed waiting for the next wave so they could chat with eachother sitting astride their boards. The whole bay was a place apart.
Before leaving Robin we all went for a nice meal at a local pub, The Clovelly Inn at Bratton Clovelly and then returned for a booky week in Broadstone.
Upton Country Park is an area enjoyed by thousands of families with both local and frequent visitors and grandparents like us from far away. The fine old house looks over the upper lake of Poole Harbour, Holes Bay. Ruby had a reading task from school, to read a favourite book in a fun place, so we decided a photo shoot was called for. We had brought back from New Zealand the book, 'The Wonky Donkey' ( first published in 2009, words and music by Craig Smith and illustrations by Katz Cowley published by Scholastic in NZ) for the family to read having seen the hilarious You Tube video of the Scottish granny reading it to her baby grandchild, which caused a resurgence in global interest.
Two of the park workers wondered if everything was OK when they saw Ruby sitting on a wood chip pile reading the book. They kindly then listened to her rendition as they squatted in the sunshine. We took further shots as we walked around the park, in the stream, on a boulder in the stream, on top of a sawn tree trunk, inside a wooden wheel and finally beneath a wooden climbing structure in the play area. That would do, Emily only wanted one for Ruby's homework.
Then there was the school book day when the children could go to school dressed as a character from a book they had read. Ruby went as a Victorian street urchin and Henry, well as you can see he had the confidence to borrow a dress and cardigan from his younger sister to play the role of The Boy in a Dress by David Walliams.
As a grand finale Ruby's well developed sense of drama was put to use as Olivia, the heartless matron of Oliver Twist's children's workhouse in the book by an old English favourite, Charles Dickens in a school play. Talking of play, next on the list was a trip to the Winchester Science Centre while Gary and Emily were having a London weekend with Dawn, Gary's sister.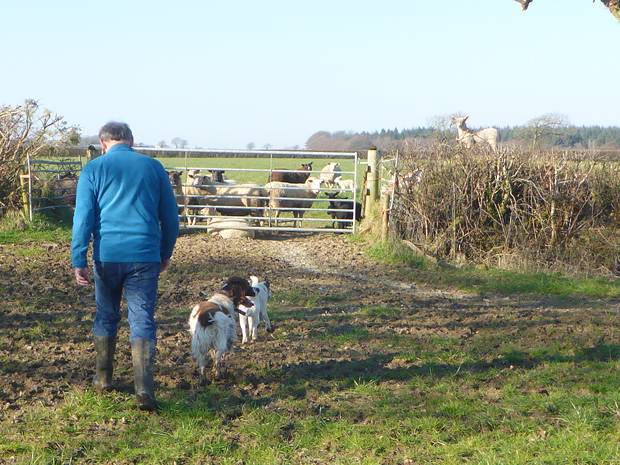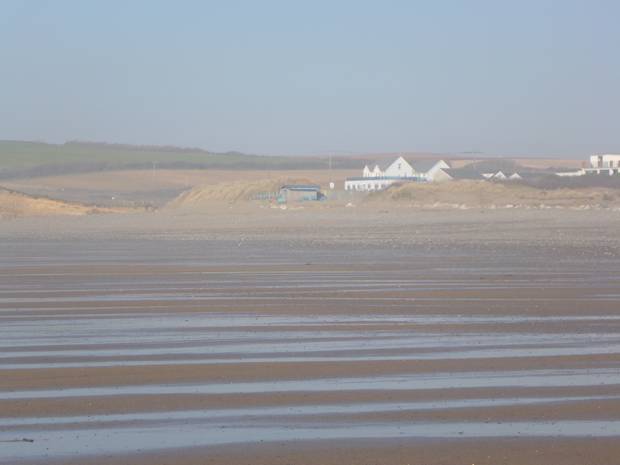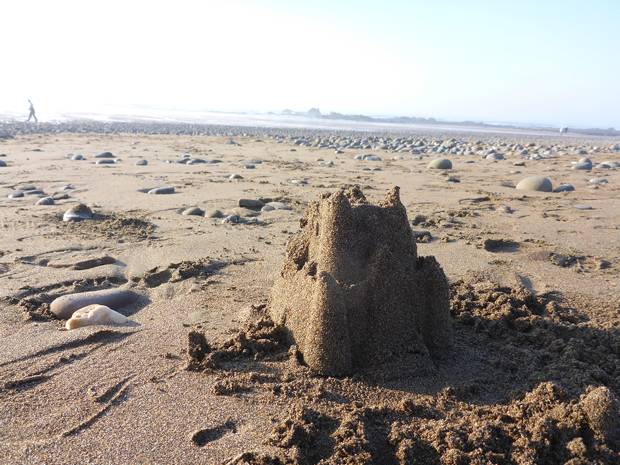 ---