Endeavour Sails Again

Zoonie
Wed 23 Jan 2019 01:42
The Replica Endeavour gives me Birthday Ideas
This modern exact replica of Cook's Endeavour, built in 1988 over five years from the original drawings, actually has a voyage plan and has been around the world twice and Australia itself, covered 170,000 miles and opened as a museum in 116 ports, sailing with the advantage of an engine, electronic navigational instruments etc located down below, where in the original vessel rats and seawater co-existed in the bilges. We were lucky to be able to scramble over her despite the fact she spends much of her time at sea; and that gave me the idea. Well a sailor girl has to have a plan for her 70th birthday doesn't she?
As far as navigation was concerned Cook had the most advanced equipment of his time except an accurate clock to assist in the determination of his ship's longitude and today, when the 36 paying crew venture out on this re-incarnation they learn to use the same instruments as Cook and his fellow navigators. They also sleep in hammocks but also have hot showers on tap!
When I made my way into the grand aft saloon that spans the ship the volunteer was fast asleep in the heat. Just outside are the personal cabins of the officers and the botanist and patron Joseph Banks and I imagine some interesting discussions on the days' events took place in the grand saloon, the room in which the future fate of New Zealand, Australia and much of the south Pacific region was determined.
Many years ago when I visited China our group wandered in numerous tiny city gardens, where a small area of the bustling cities was walled off and through the minds of the creators meandering paths, irregular pools, shady shelters and hard rock or concrete 'rock' structures gave the impression of an oasis in a remote place. Tourists and city workers alike relaxed in the pretty peacefulness. Well exactly the same atmosphere has been created in The Chinese Garden of Friendship in the Darling Quarter at the south end of Darling Harbour.
Just a short walk from this haven is Chinatown in which we had an unusual Yebisu Japanese supper of seafood cooking in a cauldron on a little gas camping stove on the table right infront of us. As it came to the boil so it started to bubble over the lip of the pan, run across the table near Rob and onto the floor! We enthusiastically reduced the volume of liquid by drinking it until a kind young lady came and mopped us up!
A taxi whizzed us back to our own little oasis for our last restful evening before departing Sydney for Newcastle at 9.45 the next morning and taking all those wonderful memories with us.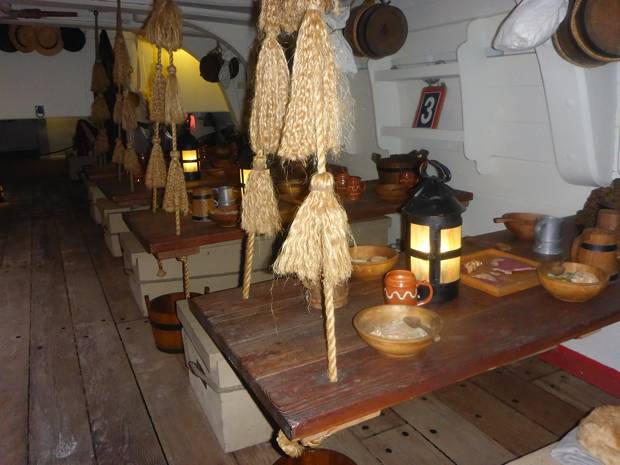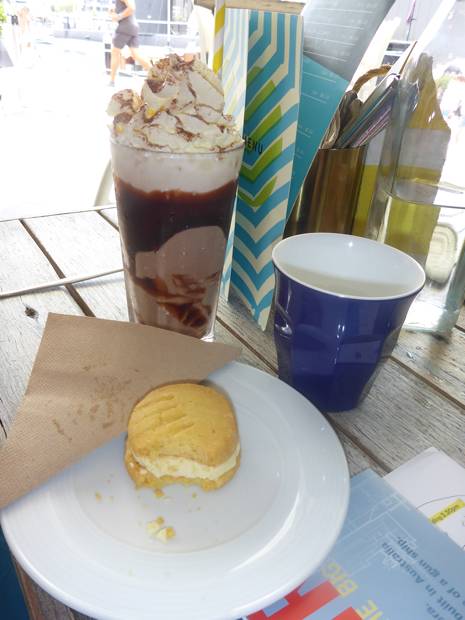 ---