2021 SA CT A Walk in the Kirstenbosch Botanical Gardens

Zoonie
Sat 27 Feb 2021 06:21
A Walk with Friends in
The Kirstenbosch Botanical Gardens
We were lucky with the weather for our visit to the Kirstenbosch Gardens with Christina and Werner; the mountain tops cut sharp clear lines against the clean blue sky. Nor was it too hot, so chatting on the elevated walkway while standing in the sun looking up to the mountains and down the valleys to the plains was a pleasure and not too hot.
I have wondered why Table Mountain appears to be so flat when all the other mountains ranges we see are dramatically peaked. Seeing the ancient mountain from the other side while standing on the walkway I noticed that although the highest edge that looms over the bay appears as a flat line, the mountain slopes gently and then more steeply downwards on the eastern side. The fact it was once a valley floor with two much bigger mountains on either side of it, now eroded away, makes sense and was well explained on the information board.
There is no definite border between the indigenous trees within the gardens and the forest outside the gardens that grows further up the slopes, because many of the trees were here long before the gardens were established. Some of the plants here are prehistoric, like the cycad garden complete with a latecomer dinosaur. Cycads are rare so this garden is susceptible to thieves who have crept into the garden at night and stolen valuable plants. Cycads do not produce flowers, instead they are dioecious meaning the spores or cones (like conifers and pine trees) they produce can be either male or female.
The season is moving rapidly towards winter now and I was surprised to see so many plants including amaryllis, wild sweet pea, daisies, gardenia and agapanthus to name a few still in flower and the abundance of bees and birdsong was delightful.
After a couple of hours of gentle meandering and chatting we started feeling peckish. Having collected the picnic Christina had prepared from the car the hunt for a shady picnic spot beneath an oak tree was on. The story continues in the next blog…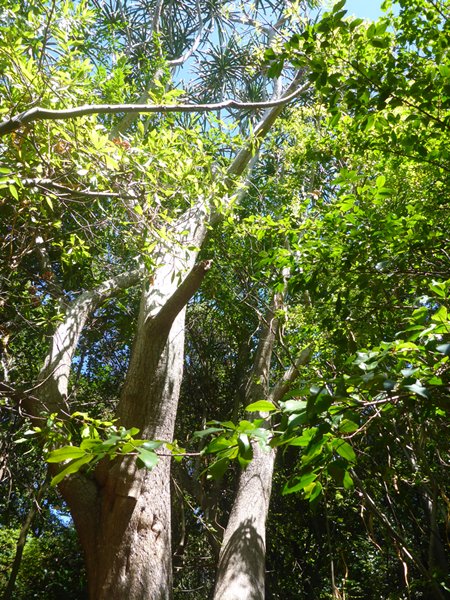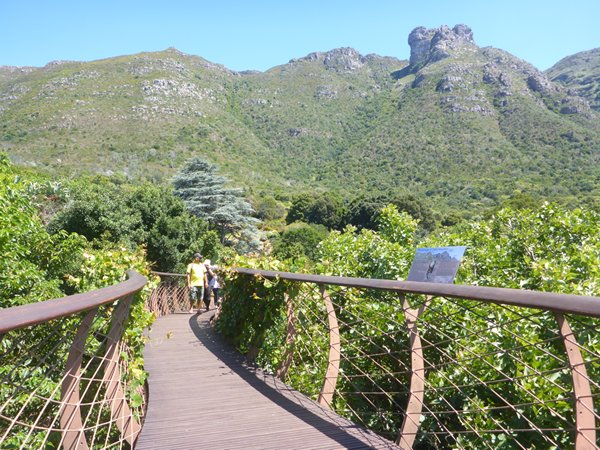 ---