2020 Emu Point Luke Pen and his Riverside Walk

Zoonie
Sat 9 May 2020 23:12
The Legacy of Dr Luke Pen
And what you can do with a Chainsaw
Carole and John are working on their 52 foot marine plywood Catamaran they have been building from scratch for a number of years. Working on her has become a sanctuary for mind and body for them and we often chat with them. They even came aboard for drinks once, before the lockdown and that seems a long time ago now.
They have been very kind to us. One day I was working away doing what I'm doing now and there was a gentle knock on the hull, our front door for that purpose. Carole had brought a bunch of flowers from her garden, thoughtfully already put in a jar of water. The big ones are proteas as you may well know and they last for a long time in water. When they went a little tatty I put them on the fire here in the cottage, but I should have kept them as their gradual demise is part of their beauty. The other flowers from the bunch grace our round table here, you will see them soon in the cottage photos. But hey I digress.
Carole also told us about the Luke Pen Riverside walk and a drive in display of wooden carvings, often on still standing dead trees that are worth a view. There is one done by the same master carver on the park area near us at Emu Point. Just how he gets the smooth curves and detailed nicks on the models with a crude chainsaw I do not know. There are over two hundred of the carvings and viewing from ones car because of the 'dangerous wild animals' is entirely free but any loose change in one's pockets is offered a useful home in a box at the end of the looped drive and then given to a charity.
Some of the riverside vistas reminded me of the beauty of rural England and the art work of John Constable. You can see how close to the river edge the settlers came with their ruthless and misjudged bush clearing. How they were ready to destroy in a few short years the free flowing river with its clean river sides when the aborigines had used the same area sustainably and without detriment for eons is astounding. Few Europeans came with any understanding of the lay of the land and the ways of nature around here, but fortunately, as with Seppings Lake, later generations gave and are giving more thought and time to preserving some of the countryside for the future.
I know little of Dr Luke Pen apart from what you and I can read but his contribution during his short life will live on in the papers and books he wrote, his other projects and teachings and in this beautiful riverside area. As we sat and watched the river a flock of about twenty black cormorants made their way as a team down the river, rounding up fish as they went. Every now and then some of the flock would take it in turns to dive for their catch while the remainder swam on, keeping guard. Cormorants seem to be very social and intelligent birds and we'd never seen before this pattern of group behaviour.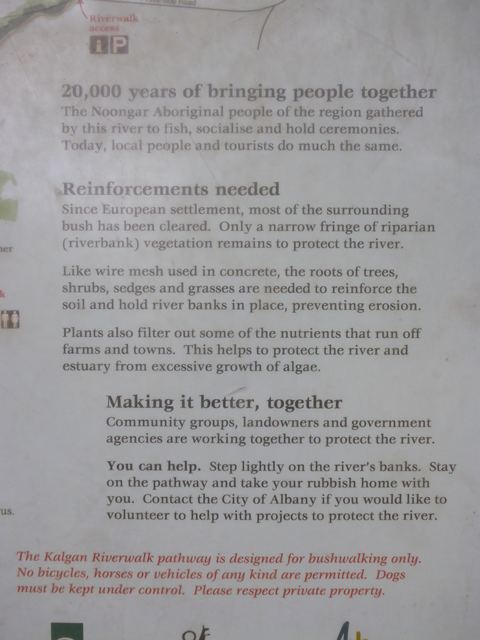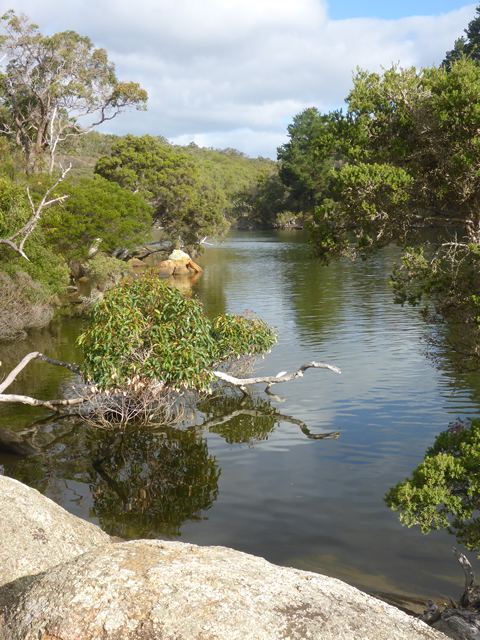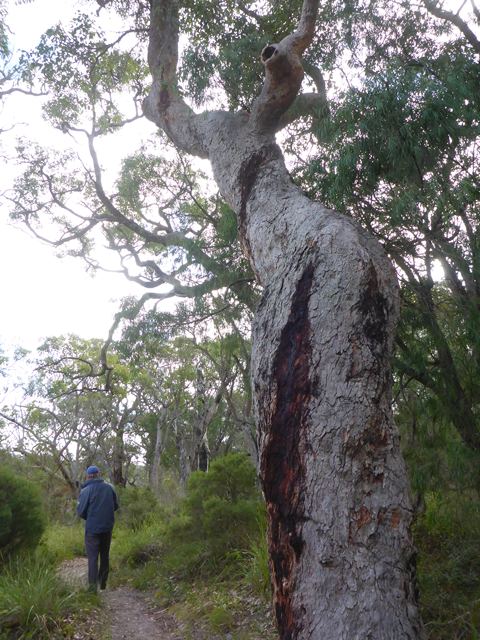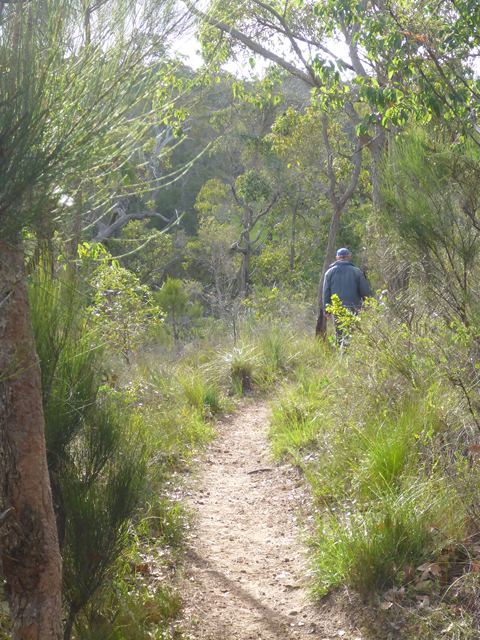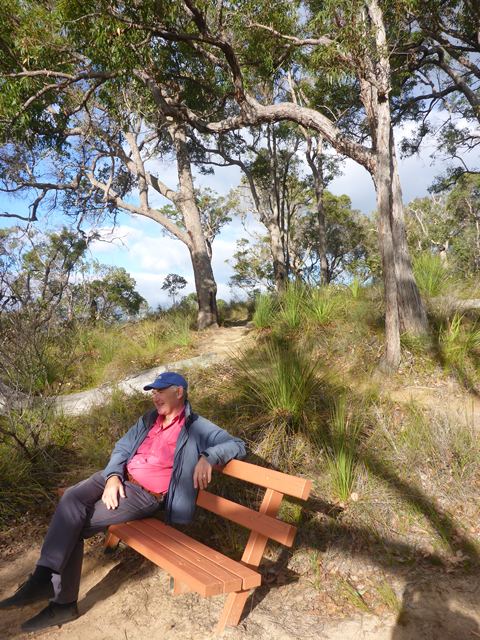 ---