The Paradise Garden on Garinish Island

Zoonie
Sat 11 Jun 2022 12:25
John Annan Bryce's Paradise Garden
John Annan Bryce made his fortune in India and Burma, later becoming a British MP for Inverness so he spent his time between his home in London and Ireland and in 1910 he bought Garinish Island (aka Ilnacullin) from the British War Office. With the worldly expertise of eminent garden designer of his era, Harold Peto they created an exquisite Italianate Garden which today is owned and maintained by Heritage Ireland.
The garden basks in the Gulf Stream which is evident from the gorgeous blooms all over the grounds, which themselves grow from tons of imported topsoil.
As we walked up to the Martello Tower Rob and I were delighted to find two New Zealand Kauri trees, now over one hundred years old, but then that is young for a Kauri. The Martello tower was built by the British in 1805 but promptly became obsolete when Nelson beat Napoleon at Trafalgar in the same year, so it is a perfect example of this style of defence.
The variety of influences in the garden stretch beyond the European shores of the Mediterranean to Japan with the massive natural rock formations leading the way and the roof lines confirming Peto's intention and Bonsai trees around the central pool mark the direction of the four cardinal points to name but very few.
Different marbles decorate the walls and floors of the pavilions including the very rare green Connemara marble, but I was taken by the clean purity of the white marble you see inside the pavilion.
All that beauty and scrambling over the little island sent us back across the water in the little ferry, past lazing seals to the town for a welcome drink of the black stuff….
---
This email has been checked for viruses by Avast antivirus software.
www.avast.com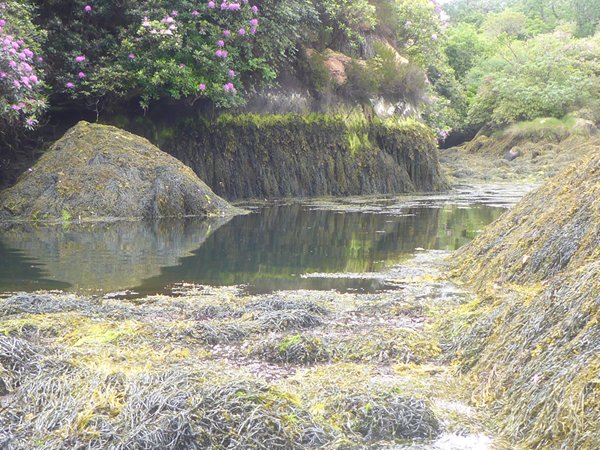 ---