2019 Aus Harmony of Brisbanes Architecture

Zoonie
Tue 19 Nov 2019 00:20
Harmony in Brisbane's Architecture
The weather was clear and blue for our five day stay in the city and I mention that for two reasons; first it is the best light in which to appreciate the modern buildings because most of them are more glass than impenetrable walls and second because by the day we left, Brisbane CBD was becoming engulfed in the acrid smoke haze from the bush fires raging not far away. The koalas in the wild could do with a flight arranged by the Flight Centre to air lift them out. That is exactly what is happening for some lucky ones I heard today.
It is because the churches stand the test of time so well, along with grandiose municipal buildings like the National Bank of Australia, that I am comparing their robust style, built in stone and designed to last, to the elegant high rise buildings that now surround them. Not because I am particularly religious or an ecclesiastical buff although I am interested in world religions and the human need for them. The old wooden domestic buildings have not fared so well, unlike the kauri homes in NZ that are still providing a lovely place to grow up, the Brisbane CBD ones that are left are rotting away and have rusty crinkly tin roofs, which is sad in a way. As you will see from the Youth Hostel roof.
Look at the pictures and see what you think. To me what I saw was that time and time again the architects and designers have created modern buildings that enhance and even stand buddy like watch over their miniature, old generation counterparts. Maybe they even protect them from destructive weather. Waxing lyrical for a second a person of religious faith could argue that like a candle flame the blue glass, reflecting the pure blue of the celestial sky, is a passageway for the prayers of the devoted from the church below, up the reflective blue glass of the building standing sentinel, to heaven above. Well one could.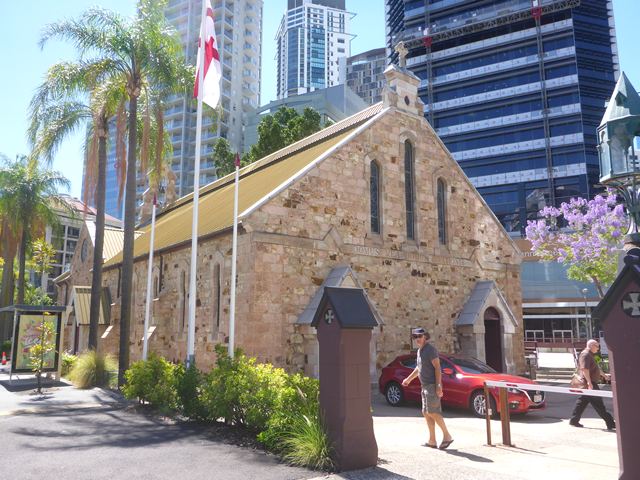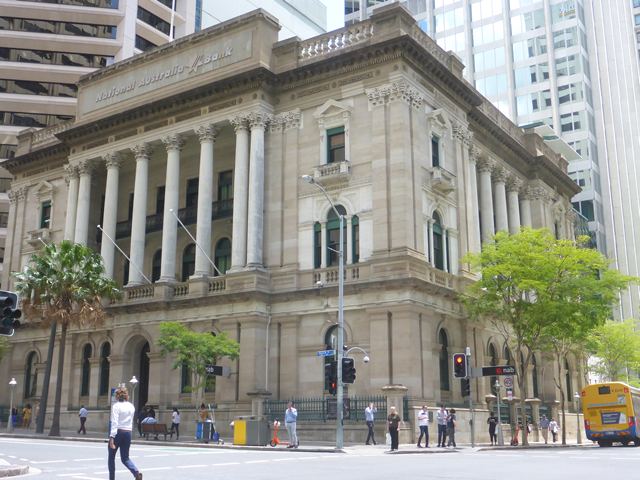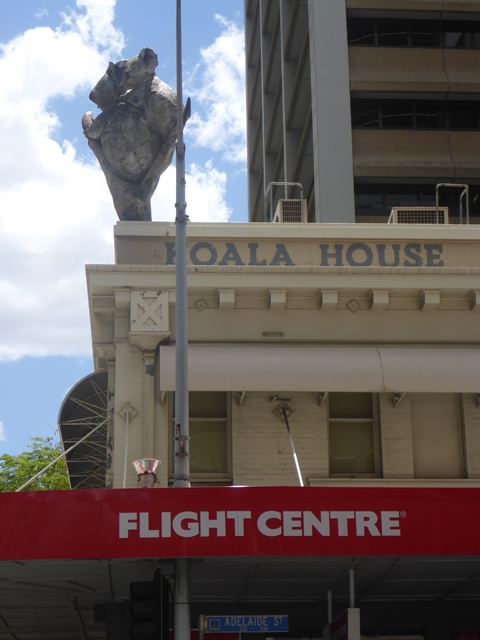 ---