2020 Aus To the Royal Mint in Perth

Zoonie
Sun 29 Mar 2020 05:38
To the Royal Mint in Perth
Malcolm and Christine kindly drove us up to Perth and dropped us in the Youth Hostel Association Car Park and that was the last time we saw them. We keep in touch and hope that one day we can sit together again and enjoy eachothers' company.
After a very comfy first night in our spotless ensuite room with TV we decided to self-distance on one after the other of the red, green, yellow and blue free cat buses that all go on different routes around the CBD. There were few people on board these buses and it was a good way to see the city and save energy at the same time. The choice of tourist options was decreasing all the time, with the noticeable exclusion of the shops at these sites. Tourist Information offices were closed but we could still spend our money!
Talking of which the Perth Mint was still open. Tours were off and but we could peer through the windows where coins were still being stamped. It was a fun place for all the family. A little history mixed with a blend of the 'wow' factor with various gold nuggets on display. Imagine stumbling across one of those in a cool paddle up a creek!
Did you know that gold is stardust? Neither did I. I will remember that when stargazing on our voyage home.
Then we found out what was our weight was worth in gold and it took a nice pint at the Brew Garden on the island at Elizabeth Quay to celebrate…..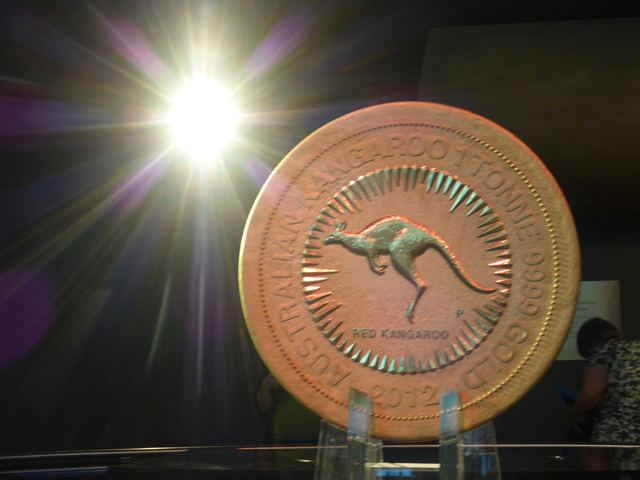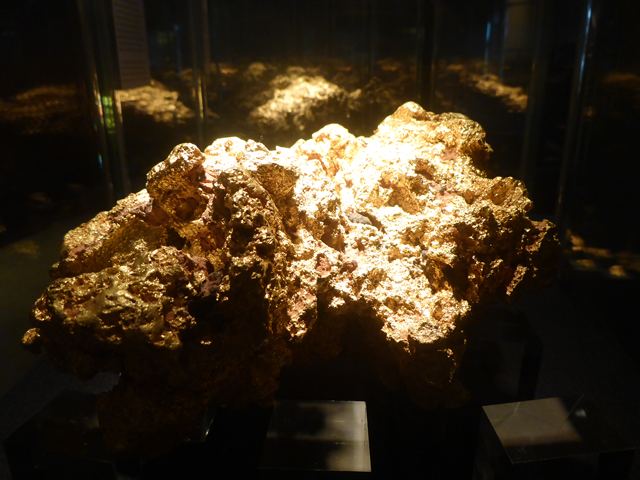 ---