Clearing in

Zoonie
Thu 11 Feb 2021 04:31
Clearing in to Cape Town
Even though we officially cleared in to South Africa in Richards Bay last November, we have to follow another process in Cape Town which involves collecting letters from the Yacht Club and the Port Control Office atop the Control Tower. With the help of a Bolt car (like Uber) the process was all easy and pleasant especially taking photos of the views over the harbour from the top of the control tower of the route we had taken in to the V&A Marina through the outer and inner harbour.
The Red Clock Tower you see adorning the pedestrian area is the oldest building in CT and once enabled the ship's captain's to keep their time pieces accurate; an essential aid to navigation and the calculations of longitude back in the days of sail and pre GPS,Iphones and quartz watches. There is also a time ball, you may have already spotted, like the one in Whangarei, that still does fall at midday each day along with the firing of the midday gun, but as they are set back from the harbour and as sound takes time to travel to the ears of the captains they were not as accurate as the clock; but they did tell the convicts and workers when they could break for lunch.
The days are hot here in CT and even with the rides from the bolt taxi we were ready for lunch ourselves by the time our errands were done. The Fish Market Restaurant proved delightful and gave us ground level views of this corner of the harbourside. We were returning to where we had motored through on Zoonie. The first of the two bridges that opened for us was just outside the restaurant. The new Swing Bridge was opened only two years ago, avoiding a long walk for pedestrians around the harbour and on the other side we looked back from whence we had walked from the immigration office and our lunch venue.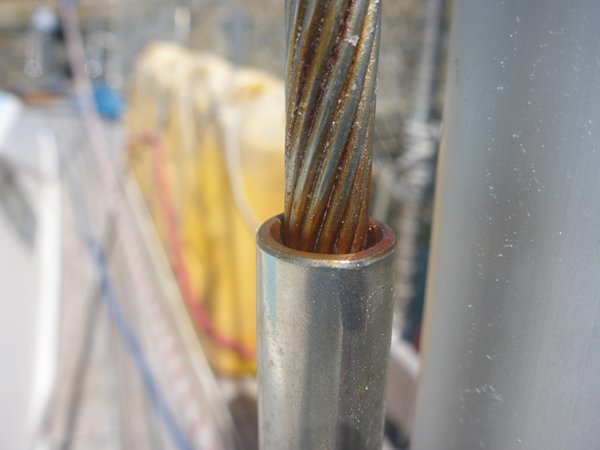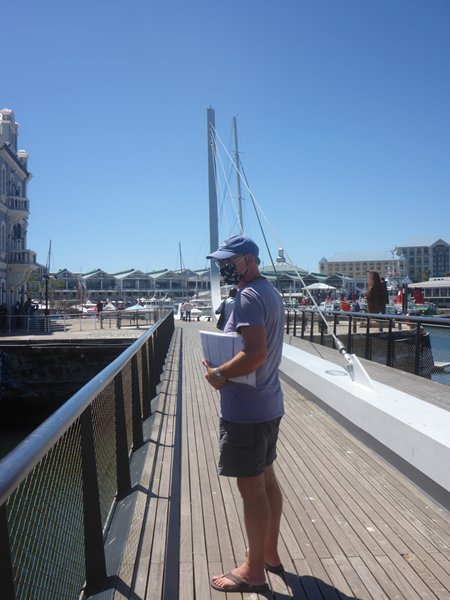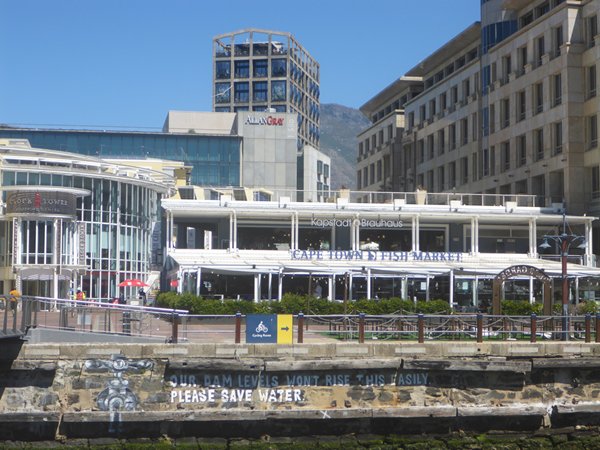 ---