2019 Aus Newcastle to Wineglass Bay

Zoonie
Sat 14 Dec 2019 03:07
42:10.40S 148:18.37E

South to Bass Strait

And Tasmania

On the 3rd December Zoonie sailed out of Newcastle heading south, ducking into two bays to escape an unfavourable wind direction on route to the Bass Strait. The first anchorage was Jervis Bay, still on the NSW coast; a beautiful expanse of water that included some naval ships and a naval college HMAS Cresswell. We picked up a pretty pink and substantial free mooring buoy at the Hole in the Wall mooring field as sea eagles winged overhead. Visibility was good around the bay at first but then the wind changed and the hills to the west were lost in the smoke haze.

We went for a walk to find a strange little light house that was built in a location nice and close to the stone works but out of sight of the ocean. Well it stayed out of our site too because we were wandering further and further into parched bush when there was a total fire ban on and that meant that we should not really have been walking there anyway. There was evidence of a recent fire here with blackened barked trees and new ground level growth and colourful flowers, nature's recovery.

Back tracking down Stoney Creek Track and then Murrays road we arrived back at the main road. The overgrown site for a planned Nuclear Power Station which fortunately has never been built could be seen through the bush. Which is possibly why the road is such a good one.

As we walked down the road we spotted a grey kangaroo couple watching us until we had passed and then they bounced across the road behind us. Walking back over the rocks and along the beach made a nice circuit with Zoonie soon coming in to view and sea eagles, historical inhabitants of this area, out fishing for their lunch.

Two of them stood sentinel in a tree as we left the next morning and we had a day with hundreds of short beaked common dolphins and their babies all around us, having fun and giving us joy in their company while we sailed on down the Sapphire Coast. The ever present Shy Albatross were permanent company and I have included a close up photo of one thanks to the fine book (Seabirds of the World, Jim Enticott and David Tipling). Bigger, blacker petrels than we had seen before with dart like wings and a flight resembling the gliding of the albatross turned out to be Parkinsons Petrels and rich brown all over Sooty Shearwater often accompanied the albatross. The south east Australian waters seemed to support a bountiful diversity of birdlife.

Within minutes of going ashore from our anchorage in Snug Bay at Eden an old chap with his dog asked if we'd like a lift up hill to Coles Supermarket in the town. Sitting in the back I was the one to get a doggy face wash, but we were grateful for the lift. We needed bread and Bundaberg Rum Mince pies as they had become a part of our festive fare! Walking back down the hill we visited the modern and interesting Eden Killer Whale Museum and I will let the photos speak for themselves. Motoring back to Zoonie in the tender we passed Black Sheep who is preparing for the Sydney Hobart Race on Boxing Day, more about that later. Later on Sally and Stuart of Blythe Spirit asked us to join them for a fish and chip supper along with Rob and Nicola on Distant Sun and we exchanged stories as we sat at a weather worn picnic table outside the harbour buildings.

Next day we did the 'Eden Shuffle' to the south side of the bay to shelter from a promised blow from that direction and prepared for the passage across to Tassy by doing a wash, making a big lasagne, rigging the storm jib on the baby stay and deflating and stowing the dinghy. Rob researched the Denison Canal that will save us many miles to our destination of Hobart and booked us in to the Prince of Wales Marina for our time there and Greg could not help on why the red lights on the Watt&sea were occasionally flashing and it was not producing any electricity for the batteries.

Friday 13th December, could it be significant?

We have made our way down to Tasmania and are now in a beautiful place called Wineglass Bay while a SW wind blows. Tomorrow we head on down to another overnight anchorage before traversing the Denison Canal into the bay in which Hobart lives. I don't think it will be as spectacular as our trip through the Panama but no doubt it will have its own unique characteristics.

We have high mounts around us on both side of the bay, one is 619 metres high and shrouded in cloud and believe it or not it is raining at the moment. How the poor mainland could do with this rain. Even as we were travelling down the east coast of Tassy yesterday afternoon, with Shy Albatross sitting on the water all around us fishing, we saw a bush fire raging on the shore. It seems that no part of the land bordering the sea around all of Australia has escaped the bush fires except the Darwin and the SW area.

When we set out from Eden on the 11th we knew that we would have 24 hours of favourable weather and then up to 30 knots from the west through Bass Strait and that is what we got for around ten hours. In fact the wind peaked at 39 knots when we started to smell burning. Then wisps of smoke came from the panel at the back of the chart table and I noticed the front of the Renewable Power unit was changing shape, bulging where it shouldn't bulge, and as we know, 'where there's smoke, there's fire'. Rob dashed aft to stop the wind turbine that was producing so much power combined with the solar panels in full sunshine, they burned out the control unit which started to overheat dangerously. Fire at sea is a terrifying prospect. There was no time for him to put on waterproofs but mercifully the high seas didn't drench him. Phew, an hour later the unit was cooler but of course now needs replacing. Surely there is a fuse somewhere to prevent that happening?

Also I think we have the wrong gas for cool Tasmania, I managed to get the stove alight yesterday evening for supper after the tank had had the sun's warmth on it but first thing in the morning it is too cool to ignite. Still we'll sort that in Hobart in a couple of days.

On the way down we had lots of bird life around us and hundreds of short beaked common dolphins, the most special to me were the albatross as we will never be fortunate enough again, once we leave these shores, to sail with these beautiful creatures. So hard to photograph though. We were having to steer Zoonie with the wheel and lines from the wheel so we could steer from the shelter of the sprayhood, because at times there was not enough wind for the Hydrovane and the auto pilot is not working for some reason. Frequently these magnificent birds would glide close by Zoonie but I was never in time to start the camera and get a photo, got plenty of them flying away!

We are seeing evidence of the bountiful Southern Ocean in the water, the jelly fish are enormous!

It was amid this bounty of bird and marine life that I was helming Zoonie yesterday on our last sunny afternoon, ear plugs connected to my ears and phone, listening to the election results as they started to come through during the UK night hours. The ABC coverage was excellent as the story of the Conservative success unfolded and it passed the time well.

So finally we're doing Brexit with Boris at the helm, at last we'll soon be getting on with proper government and I was so pleased the General Election vote was so decisive, no hung parliament and no need for a coalition. I am also delighted that the countless businesses who have spent the last tortuous months of indecision forging new trade deals with non-EU countries can finally go ahead with them. So in some ways we could argue the date brought us both good and not so good fortune but no doubt our arrival in Hobart will enable us to sort out Zoonie's numerous problems!

We hope you all have a great Christmas, how are you going to spend it? We are spending the day with some friends we made this year in Vanuatu, Ken and Bron from Nichola who have a home in north Tasmania where Ken's mom lives.

Lots of love to you all

Barb and Rob xxxx

Errata: Apologies in the last blog I referred to Bass Strait as Cook Strait, New Zealand is still on my mind!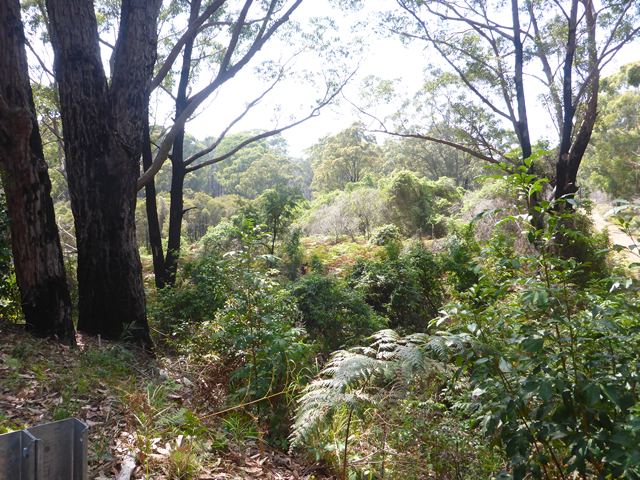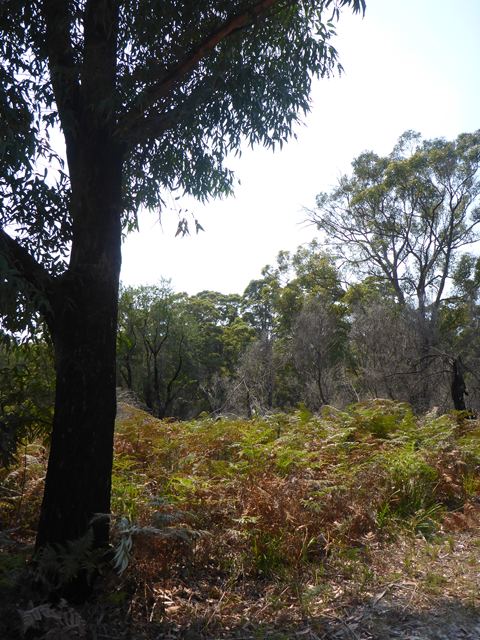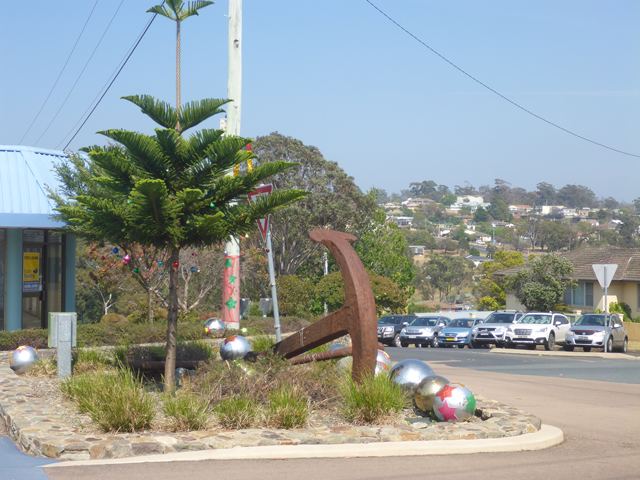 ---