The Road To Windjana

Zoonie
Mon 27 Jul 2020 09:03
The Road to Windjana Gorge
We arrived back at Te Opu yesterday, 26th July, after three weeks on our road tour of North Western Australia and 6897 kilometres under our wheels. There is much to write about, as you can imagine but this morning our priority was to send off the two forms to La Reunion Island, kindly sent to us by Jeremy and Kathy, to prepare our paper trail across the Indian Ocean. We hope to sail around to Fremantle at the beginning of August and clear Zoonie out of there before the end of August, heading for Cocos Keeling. Both places are currently open to visitors from Western Australia provided they have been in WA for at least two weeks. I think we qualify, don't you………..
There was an air of excitement amongst our small crew as we set off with Sean and Sabine to the first of our two sites of interest for the day. Speeding southwards towards the Kimberley (s), I have heard it referred to in both the plural and singular, was something remarkable considering the closed borders and raging global pandemic, but for us it was in the satisfaction that we were about to enjoy what would have been the highlight of our Perth to Broome 10 day camping tour we started four months previously – Pre-Lockdown, when we had to turn back to Perth after two days.
Looking at the map we headed from Broome to Derby where we visited the Prison Boab Tree (those trees look so cuddly) and the longest water trough in WA that can quench the thirst of 500 cattle at one fill. Then it was on to the western part of the Gibb River Road, a real outback trail across the Kimberley that we could not do in our saloon car because of the numerous rocky river crossings, and on to Windjana Gorge and Tunnel Creek that I think you may just be able to make out on the map, before our pink road re-joins the main highway a few miles west of Fitzroy Crossing. From Tunnel Creek we returned to Broome along the same Gibb River route.
So, from the beginning, our first stop was for hot drinks and cake at the Willare Bridge Roadhouse, where Sean confirmed our numbers with the staff for when we returned for supper. Then on to the Prison Boab. Here aborigine 'prisoners', who had done nothing wrong to deserve being kidnapped by Blackbirders from their villages, to be consigned to a life of slavery in the dangerous pearling industry in Broome and other north coast towns, would spend their last night in country. A traumatising experience in the extreme considering the tree was a sacred place to them where they would normally pay their respects to their ancestors and instead they suffered the humiliation of being chained together by the neck and unlikely to ever see their families again. The warning of snakes within the tree should ensure its survival better than the polite request to stay away from it.
Boabs are incredible little store houses. Their native name is Larrkardiy. They have no tree rings and so telling their age is a matter of guesswork; some 'experts' reckon they can live to over 2000 years. They provide food and medicine to the knowing aborigines, plus their fibrous centres make excellent rope. But beware of ever staying in the solid shade of one if there is thunder and lightning around as being struck by a stray bold flips them out of the ground and is the main cause of their demise. They are resistant to drought and fire and just shed their burnt bark when the flames have passed through.
Just behind the tree was a Jillkarr or plains termite cathedral mound. These bountiful little bugs do the same job all over the savannah flood plains as earthworms do at home; aerating the soil and providing a mesh of underground waterways for when the monsoon rains come. The little hills are temperature controlled and waterproof and in them the termites store grass and make life perfect for the busy queen. All along the roads were signs that flash floods can submerge the roads and floodplains in 2 metres of water very quickly, so the mounds disappear underwater too for the wet season but not to any detriment. They are reckoned to grow in height by one metre every ten years so the one Rob is inspecting is around 20 years old.
Two pictures on from the water trough is a photo of the savanna with a tree near the centre. If you have been to a good optician lately you may be able to see two long necked black and white birds beside the tree. They are the beautiful long necked stork or Jabiru and we have Sean to thank for telling us their neck is an iridescent black/blue. In the pic about the Archer fish there is a much better illustration of what they look like, but I needed the first photo as evidence!
The Kimberley is a vast region, 421,000 square kilometres and 600 kms from North to South, bigger than Victoria and Tasmania combined and it would swallow the UK in one point seven tasty gulps. With enormous cattle stations on the top and a wealth of mineral ores and oil and gas deposits down under the clamouring for rights to export live animals and extract carbon fuels is not going to end any time soon. However, that having been said, it soon became obvious to me that the residents from all origins are much further down the long and bumpy path to reconciliation here in this part of the nation than in its diametrically opposite Capital Territory. The 2760 square kilometre Roebuck Plains Station was handed back to its indigenous owners in 1999 amidst a scandal of cover ups, over-valuing the land and silencing people who spoke out against the obvious fraud and since then 40% of the Kimberley is now back in ancestral hands. Knowledge of cattle farming methods in this part of the country against extremes of weather is something that is shared mutually between owners from different race and cultural backgrounds. The rich red soil and its abundance of flora including the boabs and yellow flowering Pindan Wattle trees on the blonde grass savanna is known as Pindan country.
Speeding on we passed numerous signs to indigenous communities that are closed because of CV. Aborigines make up 2.5 to 3% of the Australian population and are ten times as likely to get heart disease and 2.5 times as likely to get diabetes, so like many Aussies, they were self-isolating at the expense of their small businesses that would otherwise have welcomed a visit from the likes of us. Sean told us of the many 'good people' who are helping the indigenous population with courses and programmes that give a future to the younger generation, those that haven't made it into the modern mob that is, and many have from the interviews we hear on the radio. There are many reasons for optimism.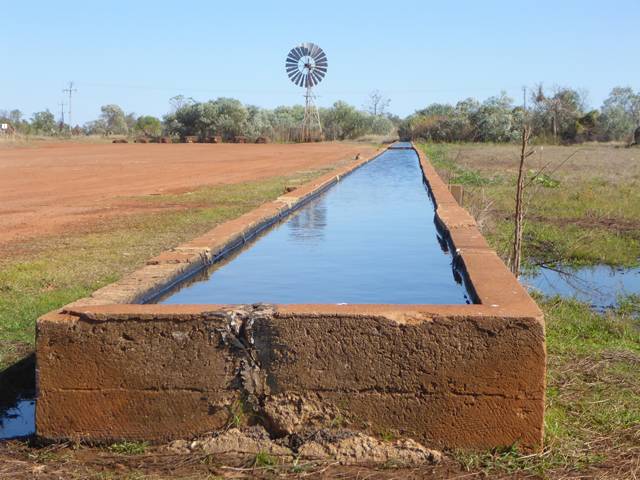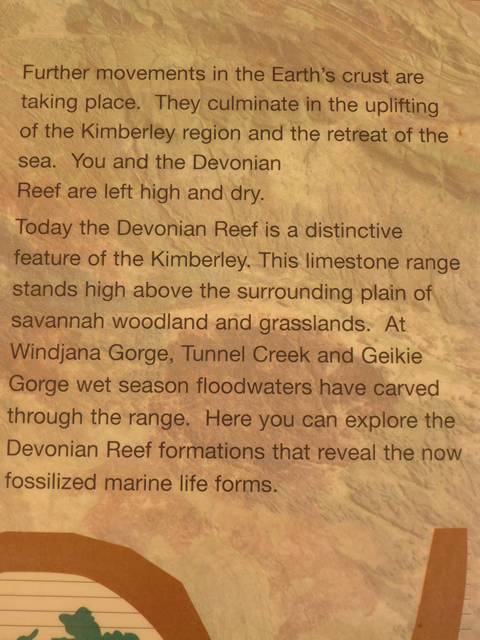 ---