Kangas and Crocs

Zoonie
Sat 26 Jan 2019 21:39
A Look at Country
And Kangas, Koalas and Crocs
In a friendly Park
Language is changing in Australia as with everywhere else and terms like 'walkabout' and 'going bush' are now being replaced with the single word 'Country'. In their slow and painful reclaiming of land that is theirs' the Aborigines (Bininj) invite white people (Balanda) to share their country on their terms.
In Marcia Langton's recently published book 'Welcome to Country' she does just that. In the first part of her book she explains the history of Australia pre-Balanda and then lays out ways and means for us to see her country through aborigine eyes. When we return in Zoonie and anchor in one of the many pretty bays in Sydney Harbour we will do just that, re-explore Marcia's country.
As Professor in Anthropology she has held the Foundation Chair of Australian Indigenous Studies at the University of Melbourne since 2000. Her contribution to government and non-government policy and Indigenous studies is extensive and two years ago she was awarded the first Associate Provost at the same Uni. So she is well qualified to be our tour guide!
But for now we were about to enjoy our last day of this visit to Jane and Greg's and we were taken on a tour of the rugged, curvy and lush coastline in and out around and up and down viewing Coffs Harbour, the vast and beautiful Hawkesbury Estuary, both with a view to anchorages of course.
I had asked if we could visit The Reptile Park and get up close and friendly with some iconic Australian animals and we weren't disappointed. After a swift lunch of pie and chips we set out on a very relaxing wander through this well- established park. The reptile house held some snakey and spidery delights. I particularly liked the green snake hanging over the branch with one eye on us.
Then back outside to the spacious crocodile lake where not a lot seemed to be happening. We humanoids stood in small groups on the path with two stout wire fences, no more than four foot high between us and the water. Then in the distance the smooth water was disturbed by a number of familiar shapes (start the 'Jaws' music) snaking their way towards us with just the top of their backs and heads showing.
Since being in Australia I have started using the film mode on the lumix camera and the film of 'our' croc coming right across the lake towards US is one I am proud of, not just because I kept it going until he stopped a few feet infront of us, his snout almost touching the bank, but also because only film, allowing movement, shows the strength and pent up power of this peak of the food chain predator. Toppled from that lofty position we normally hold ourselves by a pre-historic animal is humbling to say the least. A person taken by a croc is not only irretrievable but they are usually never seen again. The photo is where our croc finally came to a stop and then stared at us with a spine tingling intensity of gaze.
We wandered on towards koala heaven. I can see why this place was so relaxing as this languid group of these soft cuddly creatures were in all states of repose. One optimistic fellow crept up a tree towards a female, sniffed her bottom to see if she was ready for him and then retreated discreetly, tomorrow maybe. That caused a laugh. Another had a good scratch that made us all feel better and I caught that on film. We were allowed to stroke the koala in the ranger's arms but to hold one would require a small payment and there was a long queue so we stroked the grazing kangaroos instead.
They have their own area where they can rest and visitors are kept away and it was nice to see them so relaxed and unstressed. After the storm of the night before, the temperature dropped from 44' to 20' so there was no rush to get back in the shade or cool of the indoors and so crowds gathered for the shows. One ranger with a clear love for his giant good natured lizard gave a humorous talk about it until he was suddenly interrupted by the arrival of a couple of highly animated life size dinosaurs intent on disruption. The kids loved that one.
That evening out on the veranda we watched Kanga and Roo boxing eachother while we nibbled cheese and biscs and chatted with John who had come over for supper and who we first met on the 2014 Rally when he was crewing for Jane and Greg. My contribution to supper was the trifle while Jane was on salads and the boys, yep you guessed it, hovered, heads together over the BBQ.
The evening rolled gently on with cruising anecdotes aplenty.
Next day Jane had to go and look after her daughter's home and the three dogs while daughter and hubby flew up north to do some doctoring at a clinic so Greg ran us to the station for our journey to Newcastle where we would meet Pete. Greg I know was busting to start on the restoration work and we wished him luck.
---
This email has been checked for viruses by Avast antivirus software.
www.avast.com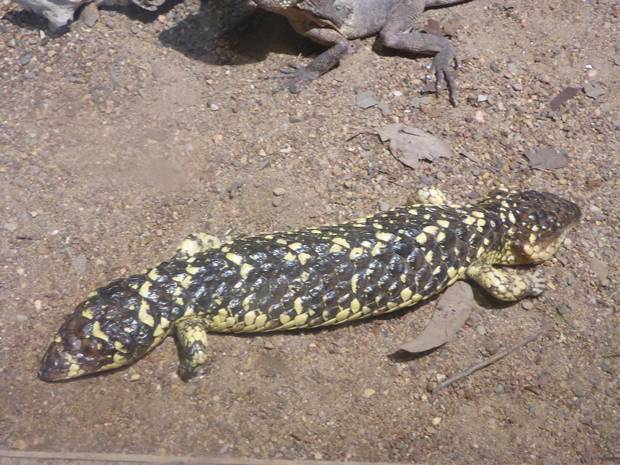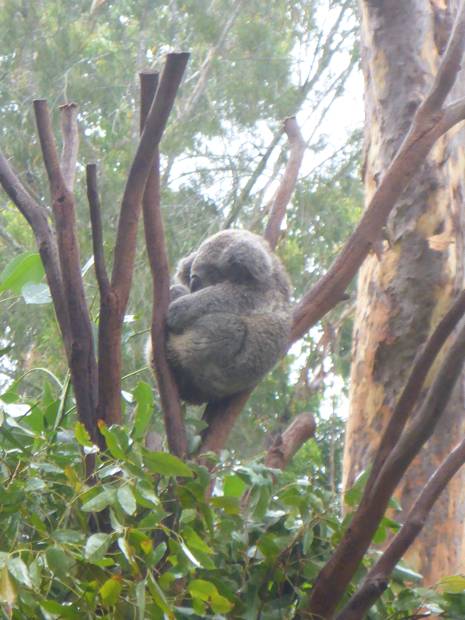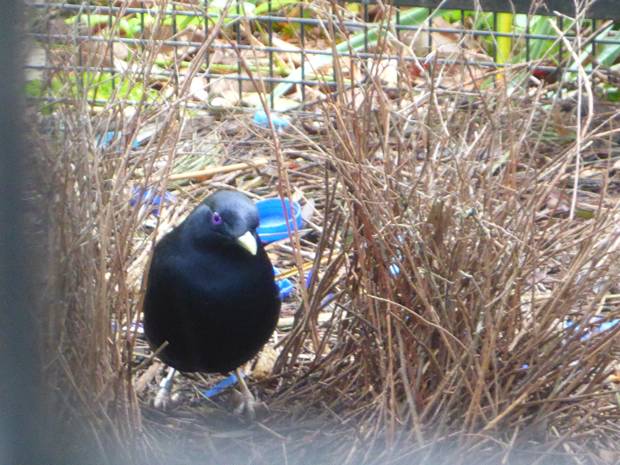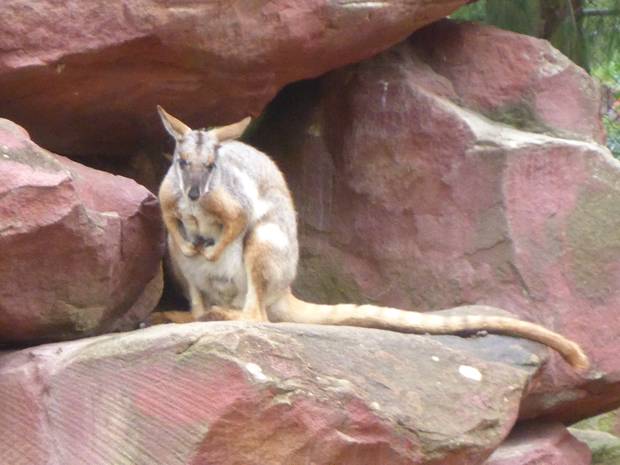 ---