The Enercon Albany Wind Farm second Bday photofile of two

Zoonie
Wed 6 May 2020 02:59
Zoonie sat through her first winter storm last night and the tail of it will continue until this evening. Trying to sleep on board was like lying on a seat of the 19.15 Upminster to Ealing Broadway London Underground train on the District Line, including the bends!
Thunderbolts crashed around us and lightning lit up the cabin like a photo studio and then a million mice in tap shoes danced on the cabin roof. Still she is settled now and so are our nerves. We wanted to see how she fares in a storm, before we head north to spend some time living in a little cottage and spending lots of time within socially acceptable distances of our friends, Malcolm and Christine on their station. We will watch the stages of the CV crisis unfold from there knowing Zoonie is in good hands. Darren who owns the yard, being a sailor himself will understand if Zoonie needs any attention.
We had been looking forward to going to the wind farm since someone told us there were wonderful walks up there. In fact there is a coastal walk belonging to the Noongar Nation which runs from Albany nearly 1000 kms to beyond Perth where our two day camping trip turned back to the city. The views over the ocean were uplifting and we tentatively look forward to sailing offshore up the coast in Zoonie. I say tentatively because if we get away at the end of August, as planned pre CV, then there will be a Clapham junction of whale traffic out there, some going north while others moving south with their young and you know what I feel about very close proximity to whales! The humpback numbers have been increasing for years which is great news, if you are not trying to navigate amongst them and possibly incurring their wrath in the event of a collision. Still that's a worry for the future and we can avoid most of them by sailing beyond the 400 metre depth contour from the coast.
The wind farm is a good example of modern technology working with the first nation people for a shared future. Just as its location lifted one high up to enjoy the beauty around us so it also lifts up one's spirits to see an example of how productive and environmentally aware the path to the future can be; at the same time as providing a welcome invitation to the visitor to explore.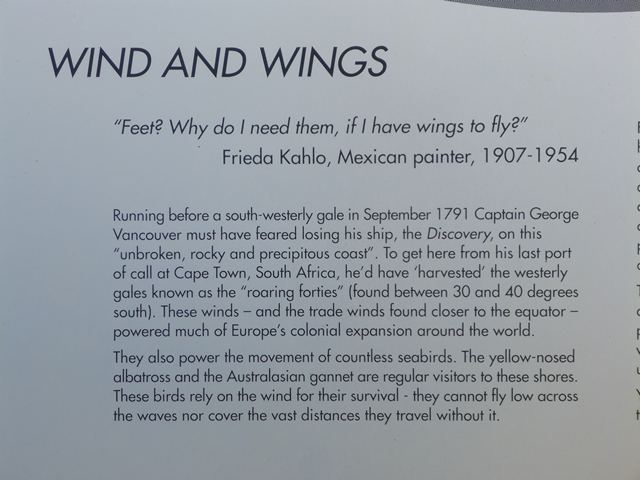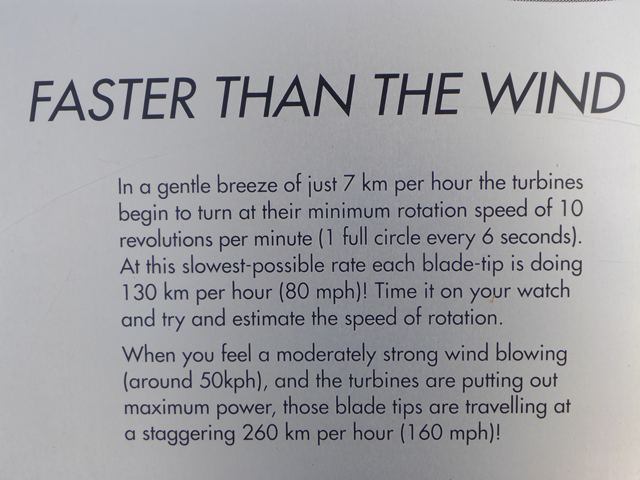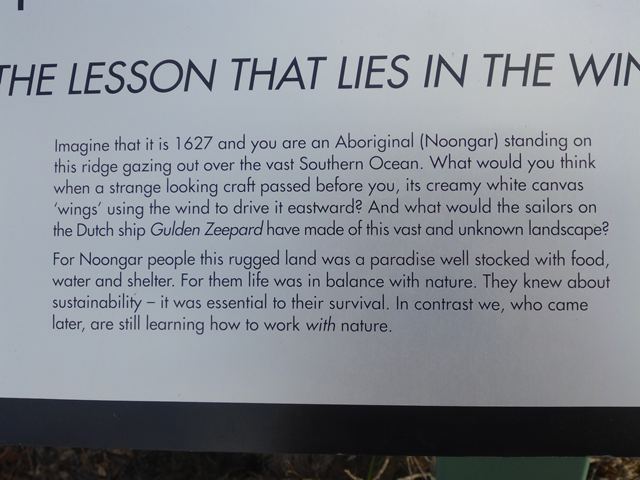 ---