Shhhh Trump's Turnberry

Zoonie
Fri 19 Apr 2019 06:40
Shhh Trump's Turnberry
The Locals prefer not to use his name
So we were told by the lady who owns the Wildings where we had eaten a few nights before if you remember. She also told us the story of Trump's triumphant arrival by helicopter last July 2018 for a state visit. When he landed on the white dot infront of the Hotel and stepped from the machine he said, with typical deluded arrogance and raised arms, to the effect "I'm the first US President to own such a fine place in Scotland" at which point an elderly regular lady employee tapped him on the shoulder saying that was all very nice but "Would you now please move that b…….. Machine so I can get to work!"
The Trump corporation bought the hotel for a bargain £35 million in 2014 and it has run at a heavy loss since (and possibly before – hence the price) due partly to the restoration costs of replacing every single pane of perfectly good glass and all the chandeliers and building the opulent new ballroom which was the perfect place to get Milo off to sleep in his pram. I pushed the pram slowly past the windows over the thick carpet and he would close his eyes against the bright outside light, open his eyes again to see the gold wall lights and close them again past another window until after the fifth window he was away in the land of nod. The ballroom has been used for a wedding or two, a boxing match and can accommodate 700 party goers.
The staff were all friendly and welcoming and only too pleased to serve up cocktails, nibbles and lunch to a group of happy sassenachs. Reliable rumour has it that Don handed the 'seat' over to Eric just before his inauguration if you believe he can give any of his power and acquisitions away, and that Russian money has been used in the restoration as part of the money laundering process, a fact Eric now denies. One wonders how long it can run at a loss before becoming a white elephant. We checked on line and the rooms are not that expensive, so whether it is the stigma of the Trump association that prevents locals from mentioning his name or visitors from filling the rooms is anyone's guess.
Our lady at the Wildings said she serves dinner to many of Turnberry's guests because the costs where they are staying are steep but she had been herself a number of times for coffee and shortbread. So we tried some cocktails, Ailsa Breeze, Golfers Widow, Late Checkout and The Last Cocktail with a plate of shortbread. Charly and Tom enjoyed the best fish and chips they had ever tasted while we passed the time with staff in the ballroom.
From there we drove past the nearby disused RAF airfields just outside Maiden that were busy in both World Wars and used as a training base in the Second World War and parked up again for the short walk to the fine Stevenson Lighthouse which is still fully functioning. The views across to Ailsa Craig and the illusive Isle of Arran and up and down the rugged coast were beautiful and of course steeped in the history of Robert the Bruce, Robbie Burns, the passing of the remnants of the Spanish Armada and the nocturnal activities of smugglers and more recently the industry of the industrial revolution and the passage of cruise liners and the occasional pleasure yacht. Maybe one day we will sail by in Zoonie.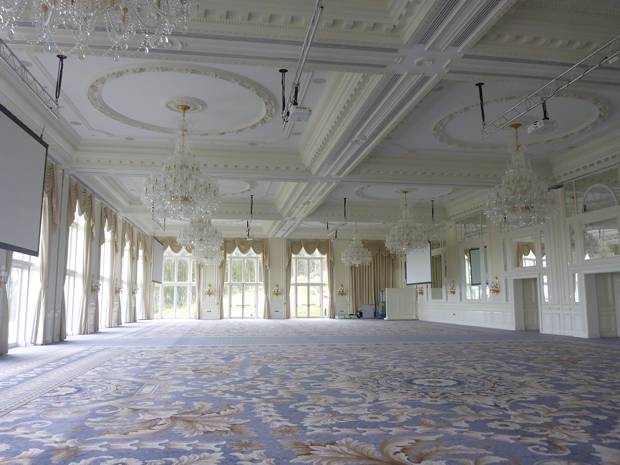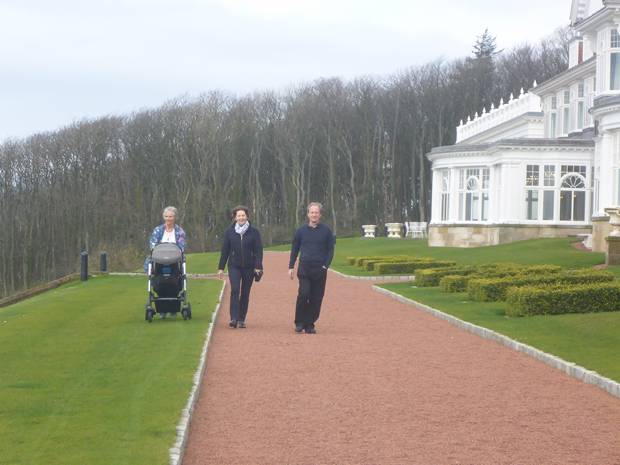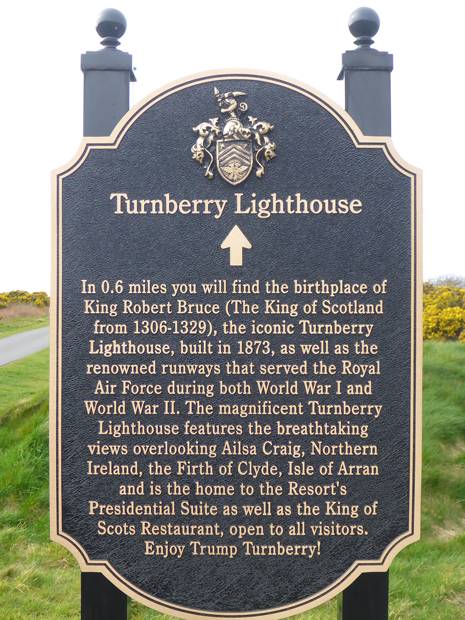 ---