Fw: 2020 Aus Chores First

Zoonie
Sun 7 Jun 2020 06:08
Chores First
Before a Day out with Christine and Malcolm
Dear Readers, I must apologise for the muddle over the past two blogs; I was in the early stages of mountain climbing recovery mode, that is my excuse and I'm sticking to it. Xx This blog took place nine days before our ascent of Bluff Knoll which itself was the activity of the day before yesterday.
Rob and I walked around the yard towards our cottage and a pile of logs we had gathered before, while Malcolm drove the tractor round with the splitter on the back. The old sheep ramp a rustic ghost from the past, especially now that the entire farm is seeded with barley and the bleating sound of sheep in motion is replaced with the song of numerous bird species.
My dad used to use a mallet and wedge to split the logs for our open fire when my brother Robin and I were kids and mum used to toast bread and crumpets on the live glow in the red brick hearth using a toasting fork while we watched children's programmes like The Children of the New Forest on a Sunday evening.
Malcolm's hydraulic splitter ran off the power drive from the tractor and makes the job of splitting this incredibly hard 'Yate' wood possible; so much so that I was able to stand back and take some photos while Rob operated the machine and Malcolm fed in the logs. It's all in a day's work!
We were looking forward to the next day when we sped off as a foursome to have a look around the pretty and Bohemian town of Denmark, where it is perfectly normal for a friendly lady shop keeper to wear her long head of shiny grey hair in a plait over one shoulder, finished off with a parting sprayed with gold dye. She told us about her daughter, a nurse, who is in the process of moving back to Denmark; a town with lots going for it for families. There was an excellent bakery, Strickland and we wondered if they were part of the same family of bakers in Rob's home town of Oakham. Arts and crafts flourish and the generous Denmark river around which the town has grown is full with wildlife and its banks are dotted with cool picnic spots and then there's the water sports of course.
Nature tumbles into Denmark from the countryside all around in the form of wines and foods and is one of its attractions; and only a short distance away is the south west coast with all its beautiful beaches and inshore lagoons, like the one near Ocean Beach (see pics) which is only open to the sea in rough, tumultuous conditions and otherwise is a perfect area for canoeing, swimming, paddle boarding and snorkelling.
Our tummies told us it was lunch time so we made our way to Albany and one of our favourite pubs, 'The 6 Degrees' where we sat, amongst other tables of folk, for a tasty lunch-out for the first time in two months. Then Malcolm saw to a few errands while I had a mop chop at Ron's barbershop for $35; nice price.
Zoonie looked as well as ever and her cradle had not budged an inch in all the wind and rain from Cyclone Mangga, she even had just a couple of pints in the bilge which we soon pumped out. Jason came up her ladder and introduced himself as someone who knew Jeremy and Kathy and was taking a break from cleaning the bottom of a local whale watching boat ready for the new season due to start at the weekend. We could see Sal Darago on one of the buoys off the point; so frustrating we could not visit them. Equally frustrating was seeing Darren in his workshop as Malcolm dropped us off but he had gone home by the time we walked around there.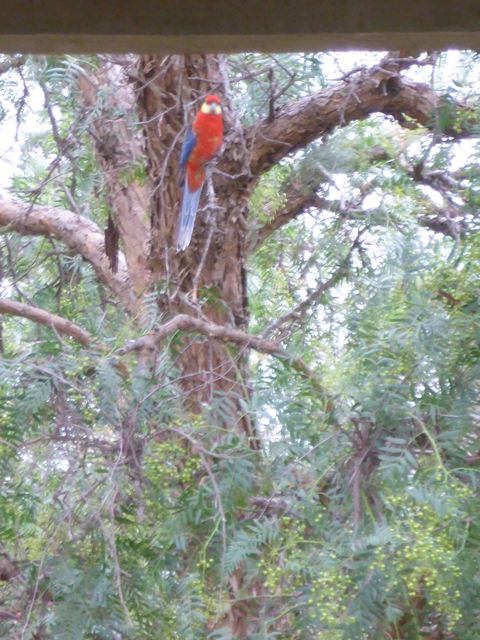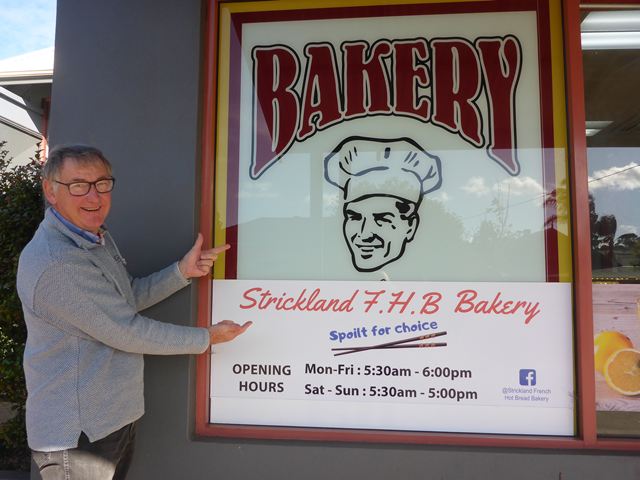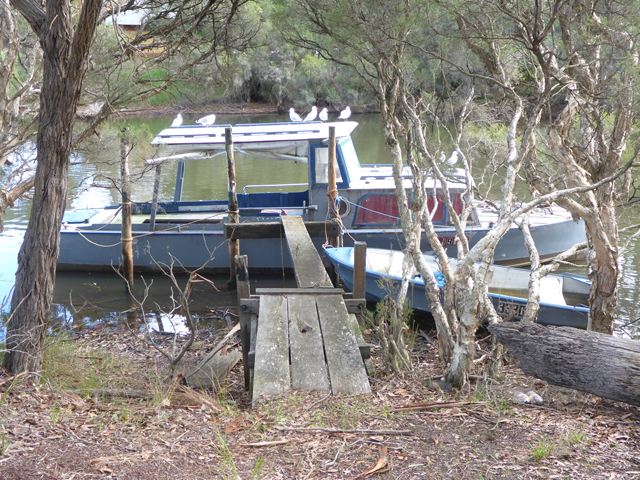 ---