St Helena Day Tour fourth and final file

Zoonie
Fri 9 Apr 2021 12:06
The rock formations glowering over Sandy Bay Valley look like something from Tolkien's mind. The plain you see shows the air port runway in the distance but is home also to the island's only endemic bird the St Helena Plover or Wirebird and the next photos shows its nest with two eggs. Jesse found the plover's nest and if the eggs are near hatching nothing short of lifting the little bird up will get is away from its eggs.
We called by Longwood House, Nap's home for six years of his internment, and the manager said we could come back the next day as they'd just received their Covid clear results.
Nap's Tomb was a peaceful place, requested by him if he could not be sent home after death. He used to walk nearby and drink from the stream. Water was taken back to Longwood for him to drink. He loved the quiet, sheltered valley with its willow trees.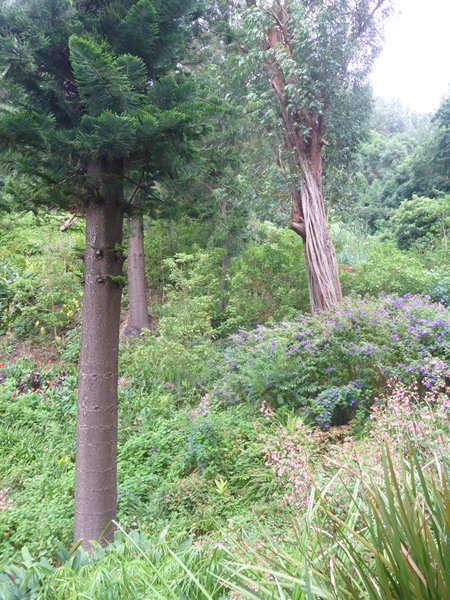 ---