2020 Aus North to Kojonup

Zoonie
Fri 27 Mar 2020 04:35
North to Kojonup
27th March 2020. We awoke to thunder, lightning and a little rain last night and hastily put all our portable electronic devices into the microwave and oven, but the sun was back in business this morning.
(I thought it might be a good idea to keep you informed of our daily progress during the Lockdown as well as bring you up to date on our recent escapades, so that is why I start with today and then take a retrospective look back.)
We've just got back from our early morning exercise, today was our swimming activity, the second such activity we have done. My target was to do four lengths of the offshore seawater pool, the same as last time. The pool is three sided and made of piles driven into the seabed with pontoons attached to them, just like in a marina. So there is no barrier underneath the pontoons; this means that fish are free to come and go and live in the seagrass beds down there on the bottom.
Rob dug out our snorkels so that as we exercise we can watch the daily lives of numerous different types of fish, so enjoyable. Both the lanes were occupied so I made my way further out into the pool and swam in the lane free area where there were no other people and more seagrass and fishes. There was quite a tide coming in and crossing the pool so one way across was much harder than the other direction which made for variety.
Next time I will go for six lengths. Today Rob did 7 lengths and he is now tucked into the engine compartment changing the raw water pump. The exhaust elbow is showing some corrosion inside and although it probably has a few hundred engine hours left in it Rob will put on the replacement he bought in New Zealand and keep the old one as a spare. There are a number of engineer checks due that we cannot do like timings, clearances, spray angles, alignments and gaps.
We are both hoping that when Darren gets back from his sailing holiday he will still be happy for us to stay here, living on board is at his discretion and of course we hadn't intended it would be for so long.
Before we left for Kojonup on the 15th March we emptied both water tanks in daily use and Rob washed both tanks out. So now they are full once more and ready for the next year of usage.
Usually the pre-departure chores are done in a mood of happy anticipation of what was to come, this time they were completed more in a mood of dealing with the unexpected pace of CV (coronavirus), a different kind of challenge.
The Falcon took off for Kojonup with a plan to visit Mt Barker for the view and the bakery near its base for some lunch, just look at those Swiss rolls they were enormous. Mark had come down to the yard to say goodbye and we caught him literally on our way out. We sped up the Albany Highway and after Mt Barker turned off for a more scenic route onto the Great Southern Highway near Cranbrook. We found the pink lake that Malcolm had told us about and left the woes of the world behind us just briefly as our short journey ended at the end of the earth track.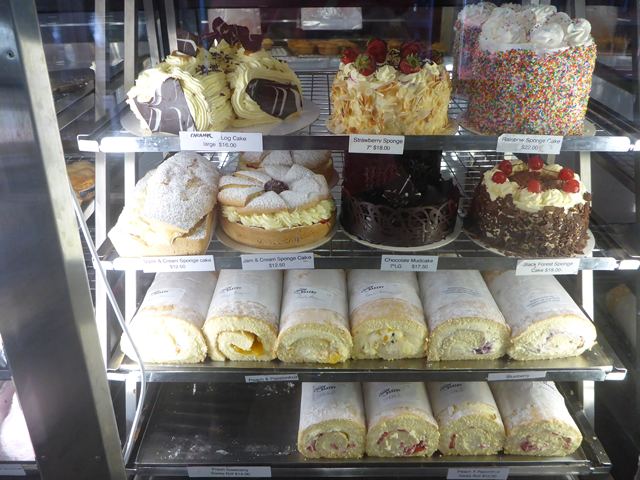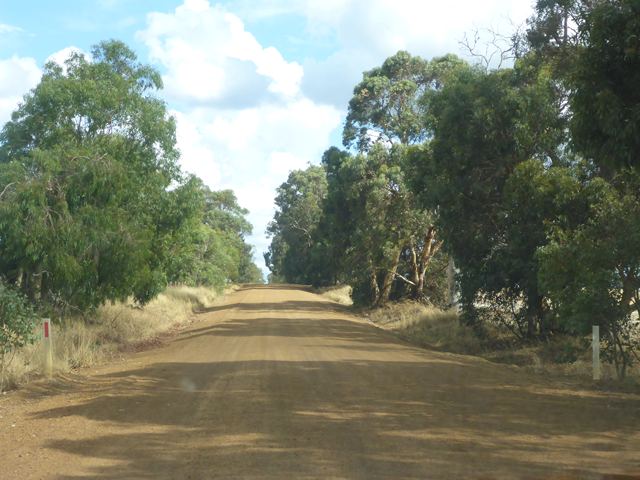 ---