Misleading the Spanish

Zoonie
Fri 20 May 2016 09:17
The unfinished Sun Temple at Ollantay Tambo is a supreme example of sacred Incan architecture, and we scaled its walls and terraces in awe of the size and precision of the build. This strategic living city is situated where three deep valleys meet and by some swift and cunning thinking the marauding Spanish, in their search for El Dorado, the city of gold, were led up the wrong valley so they never found El Dorado or Machu Picchu which is up the third valley, where we started our hike.
541 shows the airy grainstores always located high on the mountainsides to catch the cool winds. Quinoa cereal is an important crop and supplies the health food markets worldwide (555). Tuk tuks create a fun atmosphere wherever they are in the world, don't they.
We stopped for lunch in a lovely out of door hotel and this little llama did not like being pursued by the young lady with a camera so it chased her across the grass, butting her bottom whenever it could reach as she screamed and us diners laughed at the sight.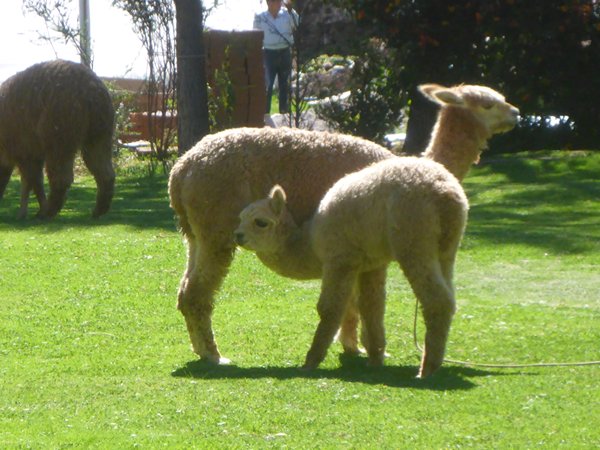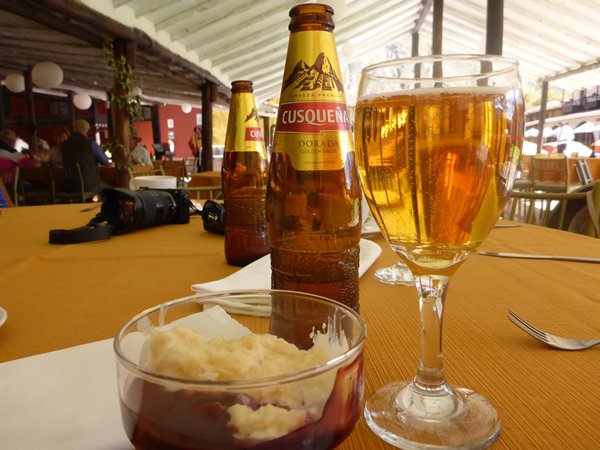 ---