Getting ready to leave New Zealand

Zoonie
Sat 25 May 2019 20:38
Preparing to Leave New Zealand
Jeannie kindly invited us to stay in her late mum, Alaine's house for four nights while Zoonie was on the hard, so we commuted daily giving us time for Rob to polish her hull and I anti-fouled the propeller, shaft and skeg. Not much to do so we took our time before 'splashing' back into the water and spending one night at anchor near the hoist just to make sure everything was sound and Rob's replacement log impellor skin fitting, for the boat speed and water temperature, was watertight.
Then back up to the hive of Whangarei in the Town Basin and two weeks of shared farewell diners, walks and social get togethers with our friends. At the Farewell Dinner organised by Brian and Sharron at the marina office some members of the local Haka group gave us a professional performance. They are worthy of mention as they have performed all over the world, including London and I just love the cultural connection with their history through dance.
A senior lady told us about Sir Hector Busby aka Heke-nuku-mai-nga-iwi Puhipi or just plain old Hec. Part Pakeha and part Maori he was a master mariner and waka (sacred ocean going canoe) builder constructing 26 in his lifetime. He gave of his knowledge freely without expectation of reward and was a leader in the revival of traditional Polynesian navigation and ocean voyaging using wayfinding techniques. Quite a man. So their next song was dedicated to him. The lady must have known his situation because he died four days later on the 11th March.
A request was received on board from Jeannie and Merv for our assistance in moving Jeannie's piano from Alaine's to Jeannie's beautiful new living space in their home just around the corner. Rob flew into action imparting his knowledge based on experience from his past life on what promised to become a Laurel and Hardy experience. Eric came along from Scoots to lend a hand so we had a team of four hauliers and Rob as foreman. The two wheeled trolley, not much bigger than a roller skate, had Rob scratching his chin since it wasn't quite what he'd ordered, but then Merv came to the rescue saying his third leg could take the load while we mere mortals pushed and shoved.
As it was the exercise was completed with surprisingly little blue air and we all sank onto the kitchen high stools for a welcome coffee and cake.
Parihaka occupied a large place in my mind as I wanted to climb and descend three more times before we leave and the lovely area forever remains in my memory. One of those little havens of natural wildlife that will hopefully survive the environmental storm that lies ahead as I believe many places will.
I stumbled through the doorway into Specsavers, obviously due for another eye test almost exactly two years to the day since the last one. "Good news is your eyes will not get much worse now", doesn't sound like good news put like that does it except that the upcoming financial outlay on new specs might be the last.
"We have a new test, a scan of your entire inner eye," this 12 acres of avocado plantation owning optometrist said with glee. The grainy horizontal lines reminded me of how the seabed can look on the chart plotter. As I watched him scan the line a little dip appeared below which lay the macula. "A correlation between the degeneration of the macular and Alzheimer's Disease has been found but yours is in perfect order." Phew, it looked like a good place to drop the anchor to me.
Rob and I volunteered to take some school uniforms and games kits up to Vanuatu for a post disaster trust called Byond. We would deliver them to the Sharm charity in Luganville for distribution to local schools and maybe establish a nice connection with some niVanuatu folk. Gail from Cetacea helped us bring three big boxes to Zoonie in her car and they now occupy the forward heads, which hopefully we can do without for the voyage.
Andrew in Vanuatu Immigration was happy to receive our photographed inward documents and wished us a safe sail north to them.
Hugh and Hera from their little boat Shama, who have previously loaned us their car when we were both in Marsden Cove, are now moored in the Basin and hoping to buy a section of land and settle down. They came aboard one evening and in the conversation told us about the yacht that was on route from Napier on the north shore of the south island to Opua just north of Marsden when it befell a double whammy.
Firstly a rogue wave laid Supermolli flat and then moments after she recovered a humpback whale surfaced at the bow and punched a dent into the starboard side. The seawater up the exhaust pipe meant she couldn't use her engine so she had a tow into Marsden where she now sits in the hard stand area with chalk marks that you can just see in the photo marking where she will need a new steel plate. A glassfibre or wooden boat would not have fared so well.
Our farewells said I sounded the fog horn as Rob steered Zoonie past the office and Naylene emerged to return the gesture. Bowie barked his goodbye and his owner waved somehow suspecting we were leaving and the bridge lifted over Zoonie's deck for the last time.
At the end of her two year refit Cetacea was making her way back up river after a first shakedown with Gail and Tony delighted they had finally made it out of their berth. Somehow we sense that we will see them and Jeannie and Merv and no doubt more of our down under friends again sometime in the future.
For now our next night would be at anchor in peaceful Urquharts Bay making sure the water maker worked and the batteries charged ok and just easing ourselves away from all that has been dear to us here over the past two and a half years.
The next morning we came across 7 little blue penguins in two separate groups while making our way to Marsden Marina and after securing Zoonie on her berth we spent the afternoon wandering over familiar ground along the beach to One Tree Point to the sound of paddling seagulls, calling oyster catchers and a flock of white spoonbills sifting the waterline sand with side to side movements of their heads. There were many kingfishers busy feeding too.
Yesterday we were preparing supper for Neville and Sharon, you may remember Neville sailed his wooden hulled Golden Hind 'Doumar' from the UK back in the early 1980's to take up his career as a GP. We pass her each time we go ashore from our berth. Neville wrote a book about his difficult voyage titled 'Doumar and the Doctor' and his work to get the book publicised in the UK is on-going.
With the Cranks Aubergine bake mellowing ready for a bake in the oven we set off to visit the Marsden Point Oil Refinery Visitor Centre having passed it numerous times and now running out of time. It is New Zealand's only oil refinery and you may recall the overland pipeline to the airport was broken a while back by a tractor driver trying to extract bog kauri from a lifestyle section between here and Auckland. Well Air New Zealand is suing the refinery for loss of earnings while the culprit seems to have disappeared into oblivion.
The nice lady at the desk told us all this, she has retired twice but keeps bouncing back. She has worked in the oil industry for 42 years, many of them at Marsden and has five sons who all live in Australia. We watched two films about the refinery, one is quite modern and soon to be replaced and the other is out of the archives. Under the big film screen is an even bigger model of the refinery, and lights illuminated sections to fit in with the film commentary.
It is amazing what one can get out of a litre of crude oil;
From the top down
46 mls refinery fuel
2 mls sulphur (sold for fertilizer)
120 mls bitumen & fuel oils
177 mls jet fuel
370 mls diesel
210 mls 91 octane petrol
75 mls 96 octane petrol
Crude oil arrives by sea from the Middle and Far East and New Plymouth on the homeland. Much of the refined oil including the aviation fuel travels along the 170 kilometre pipeline to Auckland.
As often happens the pockets of nature that lie within the confines of industrial areas, in this case on the beach and land around the refinery, wildlife thrives away from the regular intrusion of humans and the rare New Zealand Dotteril for example is monitored by specialist refinery staff.
We saw a few as we made our way across open ground back to the marina road and felt optimistic for their future.
Weather wise there is a system whizzing around to the north, it gave the yachts at anchor in North Minerva Reef a stormy night last week, and it is moving slowly to the east. Another low is creeping up the Tasman and when it passes North Cape around next weekend we will be looking to leave on Monday 3rd June, the Queen's Birthday in New Zealand.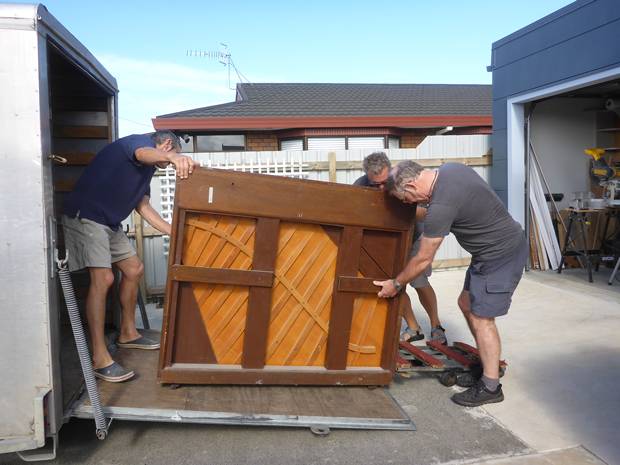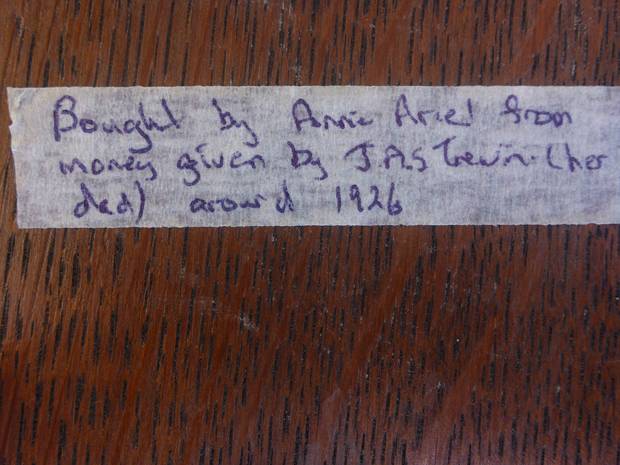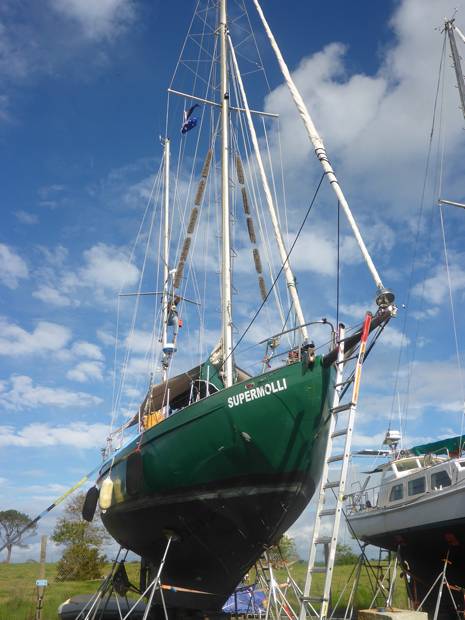 ---