Up the Panacocha River to Piranha Lake and the Amazon Lodge for lunch

Zoonie
Wed 18 May 2016 10:11
This will test your seeing skills, in the first picture, almost at the top of the tree line and just right of centre is a male, (see the orange dot on his back!!) two tailed sloth, identified by Raoul.
The second picture is a cormorant, the small blue bird a Greater Ani and the two pictures of multi-coloured, orangy birds with feather crests are Hwatzin birds, which we have since learned from David Attenborough are the link between flying dinosaurs and birds.
The plants include a coffee bush with red berries and the thick leaves which are used by bats to provide shelter from the rain once they have bitten across all the veins so the leaves flop into a handy roof.
We returned to the Manatee and Raoul continued to spot interesting birds and animals. 2028 is a fresh Tapir track, top central and three toed.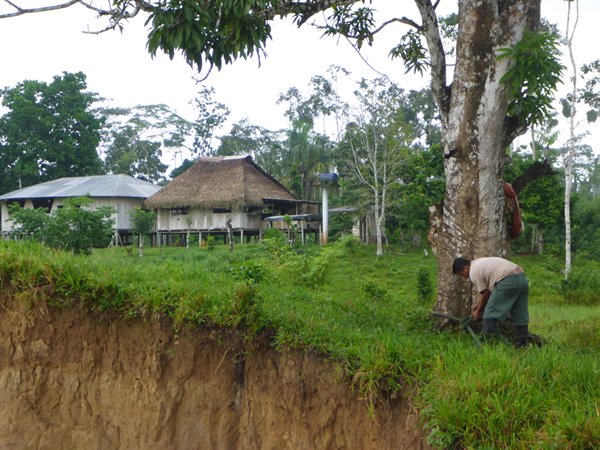 ---