To the Castle and Caves of Culzean

Zoonie
Thu 18 Apr 2019 08:00
To the Castle and Caves of Culzean
The day dawned warm with the promise of sunshine through the early morning mist. Rupert and George were prepped and ready for some castle exploration and none of us were disappointed. Even though the interior of the castle itself was still in its winter sleep and not open until the start of April there was masses to explore in the grounds and on the beach.
We share our love of sailing with none other than the 3rd Marquess of Ailsa, Archibald Kennedy (1847 to 1938) 14th Earl of Cassilis, (pron. Cassels) 16th Lord Kennedy and 3rd Baron Ailsa. As you can see he made good use of the boathouse and his natural enterprising spirit. The castle is now run by the Scottish National Trust and along the beach we found the education building which runs interesting courses and just near the shore the bathing house where folk could change ready for a dip in the warm waters fed by the Gulf Stream. Picture Archie on his first voyage to sea in a laundry tub. My first voyage was in an eleven foot dinghy, 'Little Zoonie', off Worthing beach on the south coast of England under leaden skies.
The 8th Marquess was the last Kennedy to be born at Culzean (pron. Culleen) and was raised at Cassilis Castle. His younger brother David now holds the title after Archibald Angus Charles Kennedy died suddenly at a dinner in Florida on the eve of the Central Florida Highland Games in 2015. A multi-talented man Archibald is well worth your research on Google if you are interested. David, 9th Marquess of Ailsa was in the news when he wanted permission to have eight giant turbines placed within sight of Culzean Castle in a move to the future of renewable energy and in line with the rest of the British Isles. He was 'trumped' by Donald Trump whose assets lie nearby at Turnberry. But more about him later.
Our little group wandered down through the pretty walled garden to the modestly named Swan Pond from which ice would no doubt have been taken in years past and stored in earth walled ice houses. We had spotted some Highland Cattle in the Deer Park and made a detour for a photo shoot to prove that they really do exist and not only on tins of shortbread.
Then it was to the beach beneath the high rocky cliff, upon which the Robert Adams castle stands, to explore the natural caves visible only from offshore. We found a tunnel in one of them that leads to the castle and was used in times of smuggling in the 17th and 18th century to import otherwise highly taxed consignments of tobacco, Congo tea, port, claret and brandy which were sold for great profit locally some being withheld for castle use too no doubt. Some of the caves have had their entrances walled with windows and doorways and can only be explored with a guide but we found our own where we could imagine the nocturnal goings on of yesteryear.
Our romantic side well and truly satiated, the gas house fed my interest in the Victorian era of invention, industrialisation and innovation. Three 'ins'; I'll be adding more later. Boats brought the coal by sea which was the burned to create the gas which in turn, after being condensed and purified, was stored in the gas holder that floated on water in the circular ditch you can see. Wheeled pulleys raised and lowered the gas holder depending on domestic demand. The principle was used to create the massive 'town' gas holders that were a feature of the urban landscape when I was a kid. Great inventors, the Scots, there's another 'in' incase you hadn't noticed.
I wonder how many engineers tried to convince the Marquess that a castle powered with electricity was arguably safer from fire and explosion than one lit and fuelled with gas. Never mind, he loved sailing! And we have heard of electrical faults causing fires in buildings haven't we, Windsor Castle burned when a spot light rested against a curtain and investigators suspect an electrical fault in the restoration project at Notre Dame.
My final 'in' has two n's and takes Rob, Richard and myself to the The Greenhead 'Inn' for a pint of tasty Scottish Guinness in a saloon that has not changed in at least 50 years with aged honey plywood walls and ceiling. Being the only drinkers we sat near the landlord and shared snippets of conversation as we all learned how to make pencils from a TV programme. Wandering back in the dim light of the encroaching night I kept a wary eye open for any big black cats that might be prowling the deserted fairways in search of supper.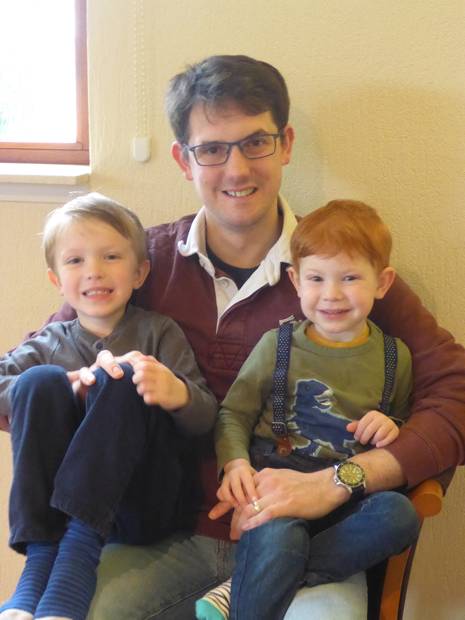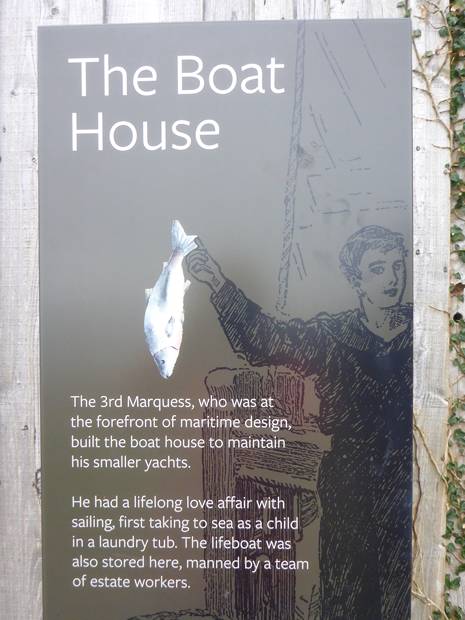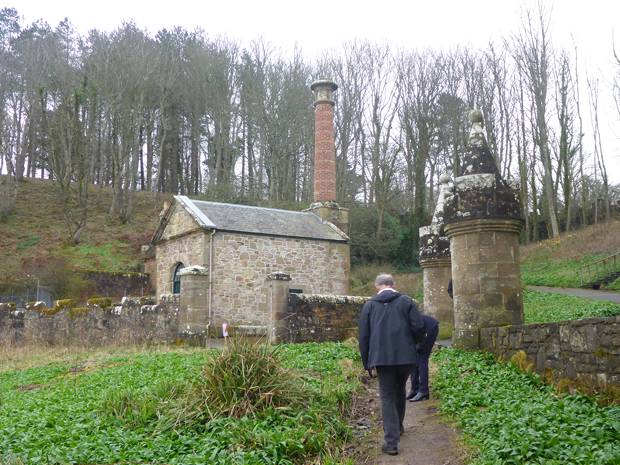 ---