London in November

Zoonie
Wed 22 Nov 2017 16:41
London in November
A City of Friendly Strangers if you don't mind smiling first sometimes
We booked online and were told our room at The Best Western Victoria would be in the annex. So having visualised a flat roofed extension out the back I was pleasantly surprised to find 'the annex' was another hotel, previously called the Royal, Grand or maybe something else Victoria Hotel as it was the first letter that was missing from the door lintel. So perhaps 'annex' is not the best term to use.
Having deposited our bags we made for the nearest pub for lunch, The Marquis of Westminster did us proud and fortified we headed for the Natural History Museum. Always a favourite with thousands of visitors and our day was no different. We had to queue for a few minutes even mid-afternoon on a winter weekday. But it was no problem as the sun lit up the warm, cleaned honey coloured stone of the magnificent building, a wonderful example of unchanging architecture in a sea of modern ideas and construction.
The Whale Exhibition would be of more interest to others, either those who know little about them or scholars who need more in depth knowledge, so we went from there up to the minerals hall and the high security room at the end with the most valuable stones behind security screens. We whizzed around in the limited time we had, promising ourselves we would return again, preferably with grandchildren in tow.
A big ice rink has been set up in the grounds with a merry-go-round alongside for those who prefer saddles to ice to sit on. Strings of white lights had been carefully spaced up the main trunks and branches of the surrounding trees and as daylight declined the whole area came to life as a festive, fun corner of London.
A quick wash and brush up and we were off to our table at the Kazan, a Turkish venue just around the corner from the hotel which we had also booked online after reading the excellent reviews. The only slight impediment to our enjoyment were the four very loud guys who sat down and talked over eachother and at length about tennis. I always think when I come across folk like that 'Please serve them quickly because then they'll shut up' and they did.
Each flavour stood out in itself and was subtly spiced, I do love Turkish food. Rob's lamb was tender and tasty and my Imam Bayildi did more with an aubergine than I would have thought possible. Rob had the syllabub in the tall dish and I had Baklava which always brings back wonderful memories of our spell in 24 Fathom Cove in Turkey where the niece of the artisan restauranteur used to bring her motor boat out to us cruisers with a plastic display counter across the central seat filled with cake and baklava she and her aunty had baked, wonderful.
That night we had the window open on a quiet street, we'll remember that location sited so close to the Victoria coach and railway stations as we had planned.
Next morning we broke our fast sitting on a comfy sofa in a Café Nero close by, then made our way by overland train to East Sheen and killed time wandering around the leafy streets in this mature suburb allowing the time of Christopher's Thanksgiving service to draw near.
Back on the train and into the Prince of Wales near our hotel to decide how to spend a rare and valuable evening in the centre of London. A quick supper in Chinatown, where the staff know people need to be served promptly on their way to the theatre, (have you ever tried eating pak choy with a ceramic spoon, not a pretty sight) and we arrived at the Shaftesbury Theatre for a performance of The Story of Motown.
Fifty songs woven with a commentary told the story of the music and talent that grew out of Detroit in the 1960's. Familiar names such as The Four Tops, Diana Ross and the Supremes, (and their split) Marvin Gaye, Smokey Robinson, TheTemptations and Stevie Wonder to name just a few of the loyal performances. The American lady next to me came from Detroit so she had a vested interest and was enjoying a week in the UK by herself. She was divorced five years ago after 23 years of marriage. So I said I hoped she enjoyed the rest of her holiday and her independence wouldn't last too long.
We were nice and late to bed that night and the next day had a tasty French breakfast at Le Quotidien before meeting my financial friends, Clive and Austyn in their very new offices in Bishopsgate for a financial review. Business completed we retired with them for a delicious lunch washed down with New Zealand Sauvignon Blanc, just around the corner from and under the watchful gaze of The Gherkin.
The Tube delivered us back to Victoria in short order and we were soon on our coach heading north to Peterborough. The ticket clerk in the Railway Station kindly gave us a free coffee and cake voucher for the Great Northern Hotel opposite "To shorten your wait."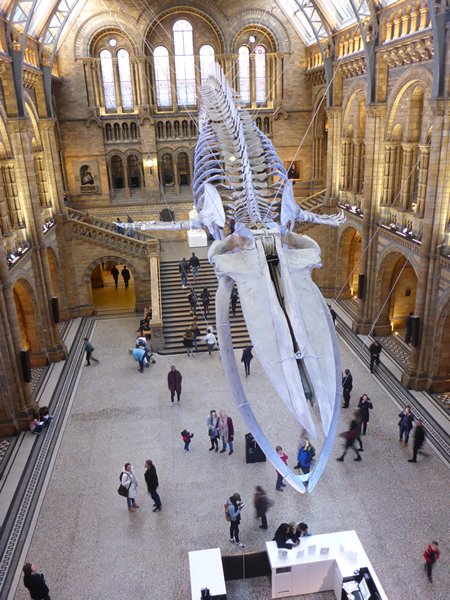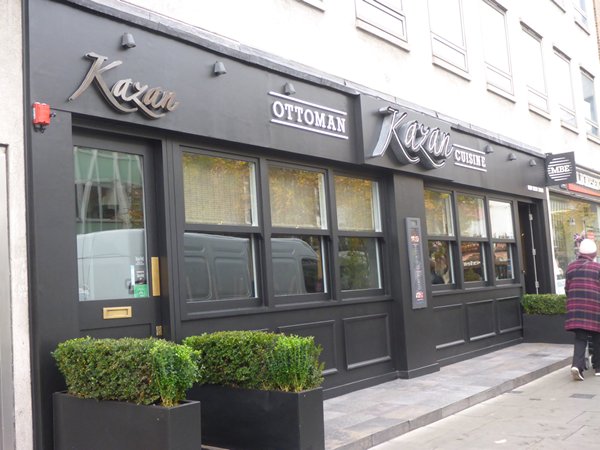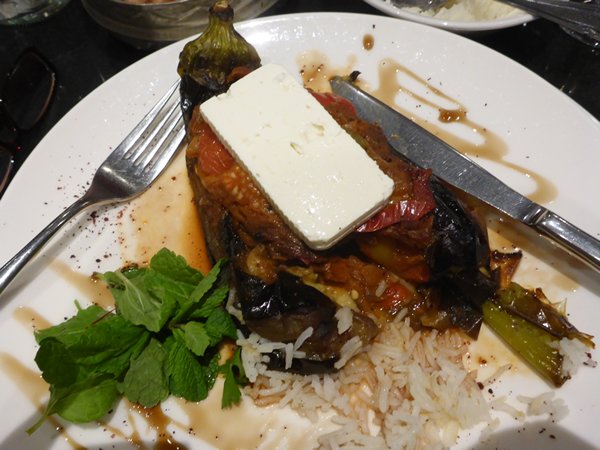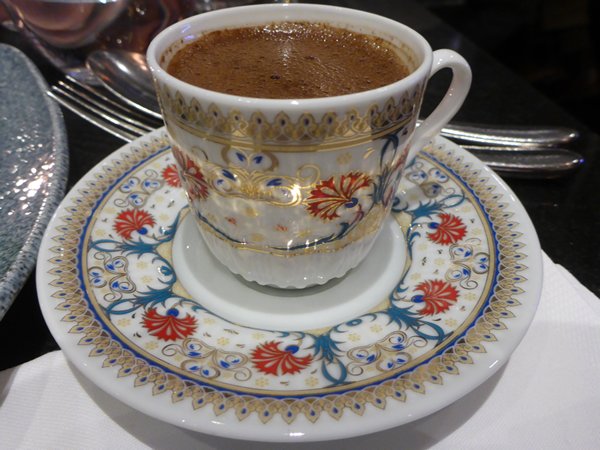 ---