2020 Aus Day Pod 1st April Last of the Summer Wine

Zoonie
Wed 1 Apr 2020 06:50
Last of the Summer Wine
Day Pod 1st April
There is a cooling of the air temperature now when the sun is not shining, reminding us that autumn is approaching. We bit the bullet yesterday and walked the entire length of the long beach on the Sound, 50 minutes one way and a little longer on the way back because I kept stopping to look at things like little birds and the sweet smelling flowers outside a holiday village. We walked along the beach and back along the cycle/pathway, in good use as folk exercise at arms-length.
Carole and John from the cat have loaned us the full DVD set of Howard's Way, the Solent based sailing story dating from 1985. I was living in Lymington at the time it was made and used to enjoy seeing all our favourite haunts appearing on the TV screen. When the story was approaching its final sixth series I remember the news report that one of the lead characters, Tom Howard, (Maurice Colbourne) had died while out jogging before the filming was due to start. It seemed sad now to watch the programme knowing that, but then I thought this is part of his legacy, so we will continue to escape into that unknown to us world of the sailing elite!
Coincidentally we were talking to another Maurice this morning. Remember I mentioned that BC (!) he would race in his etchel to Albany daily against his friend. Well the yacht in the picture is him returning yesterday after a perfect sail there and back. We met him on the quay this morning and he told us he bought some stores at the IGA supermarket but apart from that Albany was a ghost town.
For Darren I imagined life was pretty normal, with running the yard, lifting boats, cleaning them off and putting them back in and all the odd jobs and admin to do. He confirmed this is so. I asked him why there were so many tinny towing vehicles in the car park today when other days the park is empty.
"Perfect day for tuna fishing today and lots of families are taking their kids out as something to occupy them. My daughter has just sent me some photos of the conditions out there, and they're really nice." Tomorrow strong winds are due so they are making hay while the sun shines.
Rob has now cleaned four of the ten winches and has made the concerted decision to leave the next two until tomorrow and we have registered with the British High Commission in Canberra's 'British Travellers in Australia Registry' as suggested by Jeremy and Kathy.
Tomorrow the last historic blog about Perth will bring you up to date, so I think that calls for a celebration, don't you? Take care.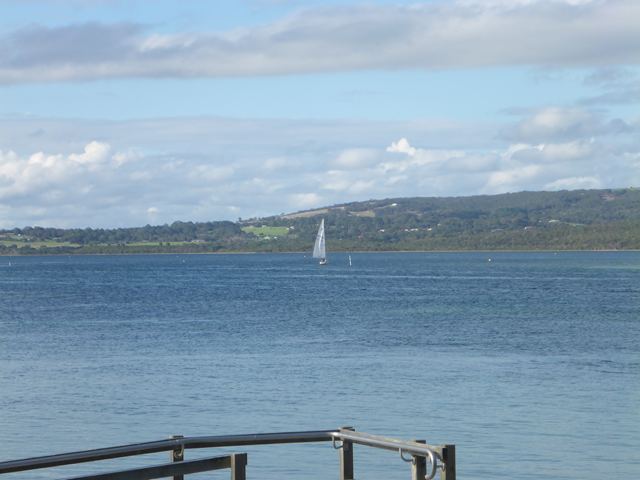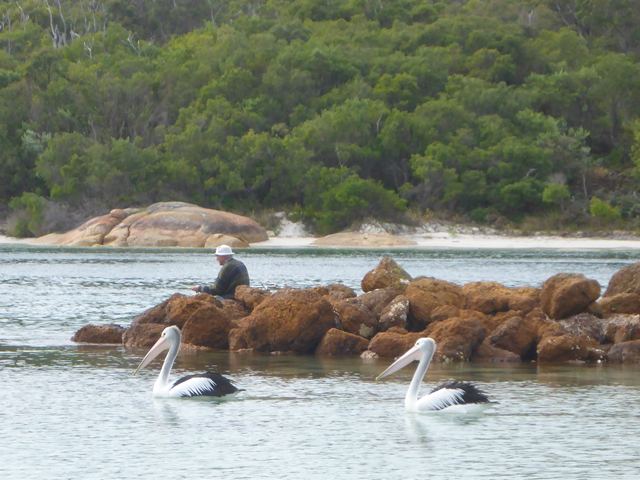 ---