But First Biking Rewards and Grandads Chocolate bomb

Zoonie
Mon 8 Apr 2019 07:15
Biking Rewards and Grandad ignites a Chocolate Bomb
I was rising early in the mornings to write the blog while sitting in the living room. First down after me would be Henry who covered himself over with a soft throw and played videos and games on his phone. Then Ruby would arrive and my writing would be interspersed with short conversations that would go something like this, "Will you show me how to find your blog Granny so I can read it please?" A short instruction on the quickest way to the site followed and then one morning, "So Granny I will be able to show this to my children and grand-children won't I!" That was music to my ears as enabling our descendants to learn about us and the world we are living in through the blog is one of the main reasons I am writing it.
We all know, don't we, how busy our nation was in the Industrial Revolution of Victorian times and how for over a century railways transformed the lives of people on 6000 miles of direct and pot hole free travel by 1850. Just before I was born farmers living near Robin's farm in Ashwater could send their produce off to London and would once or twice a year go along themselves for a day out. That all changed for the small rural lines in the 1960's when a wily government realised much more revenue could be made from ownership of a vehicle than purchase of a single train ticket but the legacy of trackless trailways now helps to keep the nation healthy and relaxed.
Castlemaine Trailway stretches for 16 miles (26km) from Ringwood to Poole but we went on the cyclable section from Broadstone to the Willets Pub to enable Henry and Ruby to practice their bike riding skills. The golf course runs down the left hand side and the occasional click of metal on ball accompanied the abundant wild birdsong and the chatter and happy sounds of people relaxing away from home and traffic.
We were all genuinely hungry by the time we reached the pub and after a tasty grilled halloumi salad I watched with the rest of the family as our lady waitress poured hot chocolate sauce over Rob's chocolate bomb. A dramatic end to a lovely family lunch.
Rob and I were let loose with the children for the weekend and as Saturday was to be a very rainy day we went off for some scientific and less scientific fun in the vast play area for 3 to 93 year olds at the Winchester Science Museum. Moving on from the endless fascination bubbles have on all ages Ruby discovered just what it was like to move around in a wheelchair, nursing a basketball and negotiating a track towards the net and back against the clock and they both found an interesting machine that records the height of a child's jump and from the results estimates their running speed. They both then moved to the running track and raced against the clock just beating the estimates on two of their three runs. For the health of the nation every play area should have one, they loved the element of self-improvement, breaking their own records.
Back in Oakham, having completed our medicals for our Australian Visas in a Sutton Coldfield private hospital we prepared for our next great adventure, Scotland avec famille!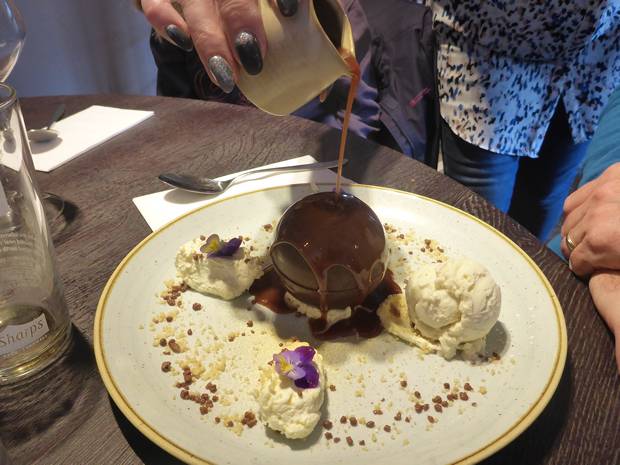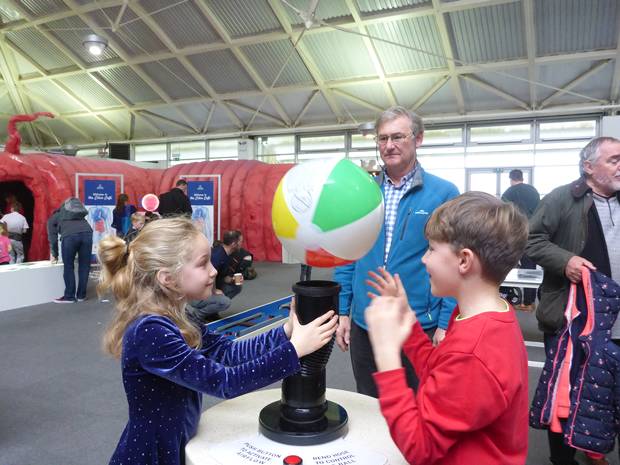 ---