2019 Tas Hotting up to the New Year Part 1 of 2

Zoonie
Thu 16 Jan 2020 01:57
Things Hot Up to the New Year
Hairdryer Weather
The build-up of 40' heat in the atmosphere and the increasing power and threat of the growing towers of flame that we knew were destroying everything in their path, combined to create a compression of emotional intensity towards the end of the dying year that was new to me. How will we reflect upon these terrible times in Australia and how will the events and statistics change the thinking of those in power I wonder?
Closeness to anything watery gave us some relief. A wander around the Sydney – Hobart Race Yachts and ducking into the food hall of 'The Taste of Tasmania' Festival on Constitution Dock distracted us for a few hours. The area was beautified with flowers as you can see making it a very colourful place to be. We chose our plates and drink and sat down at the tables to chat with fellow diners. The dessert was as delicious as it looks and not too sweet. As we left we couldn't resist the fresh fruit pies and took one of each type of fruit to Ken and Bron's for supper.
A few yards away Salamanca Market is a great place to buy fresh local produce and the fine sandstone building is part of a parade of colonial buildings, culminating with the Parliament House that were destined for demolition before the intervention of some foresightful minds that valued history.
By early afternoon we were at the historic town of Richmond with all its parallels to the UK version not the least of which is its evident affluence. Relief from the heat was found in the garden Jacuzzi where I had to sit forward on the plastic seat because if I relaxed back my chin, mouth and nose would be submerged, as I found out the hard way in a cloud of bubbles!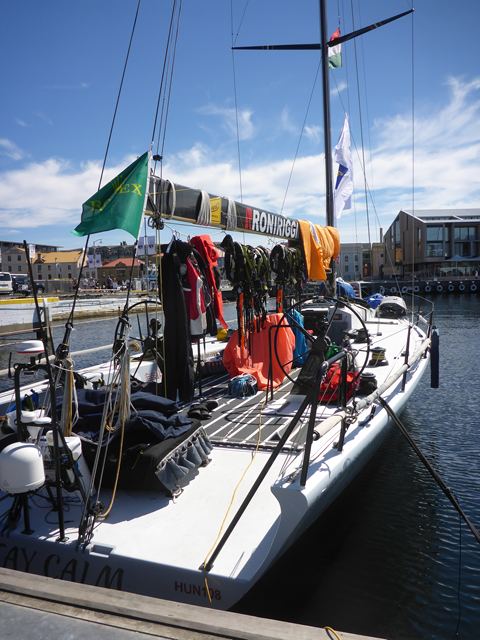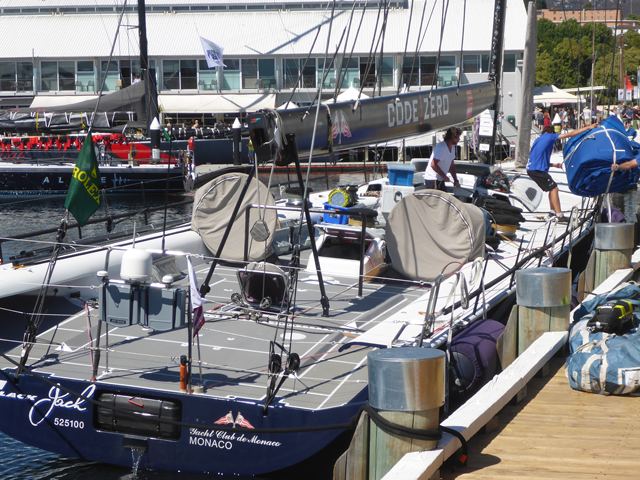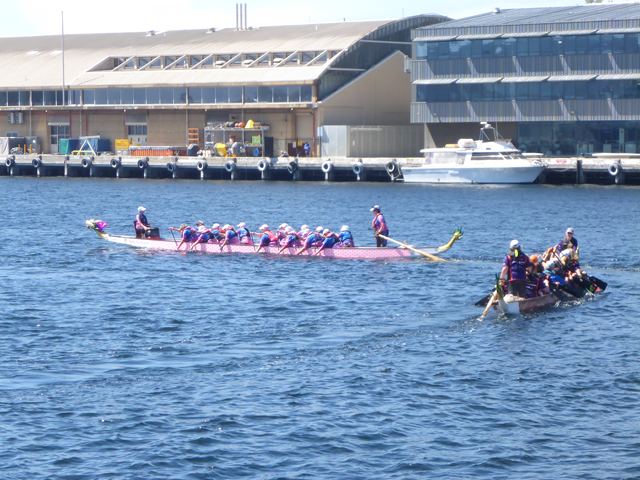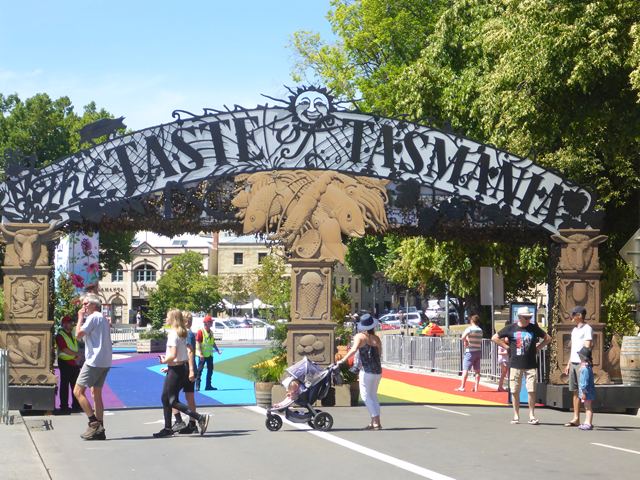 ---