2019 Aus Queen Street Plaza

Zoonie
Sun 24 Nov 2019 22:54
Queen Street Arcade Brisbane
A Naturally Growing Area
I have a new word for you; Facadism. It is the opposite of a Facelift in that the 'face' of a building is retained and everything else is transformed with the new and modern and it makes sense in the heart of Brisbane as the Queen Street Mall has over the years incorporated more and more of the streets around it into the pedestrian, traffic free area, without losing all the architectural history. It is referred to as the shopping and lifestyle precinct in the heart of Brisbane but we found a delightful example of the unchanged, tatty round the edges, possibly as old as Victorian building in the form of The Brew Pub.
Other buildings' faces are preserved forever but this little gem sells itself for being what it is, an old building in the heart of the new. It was like the Old Buttery in Whangarei and the Grainstore in Newcastle NSW and Oakham UK. The delightful juxtaposition to old were the young and very friendly staff, justifiably proud of their subterranean haven of cool peace and refreshment.
Young Henry's Beer was lovely, a dark ale that looked just like a container of used motor oil hence the name. And the snack of skinny fries with truffle oil and falafels moistened with kumara dip was a tasty treat, cheap and sufficient.
Then, replenished, we set out into the commercial glitz again.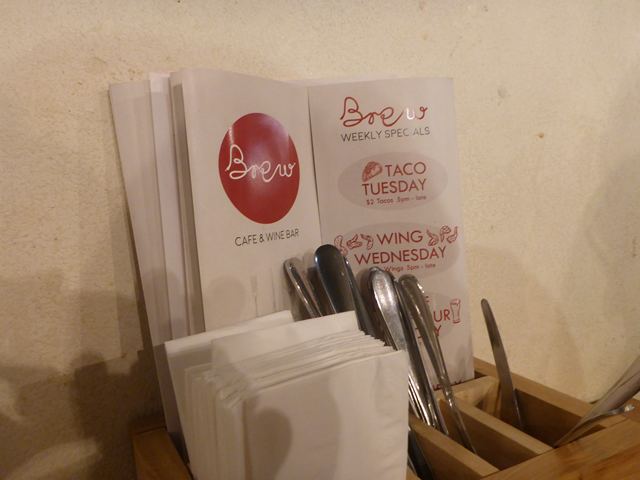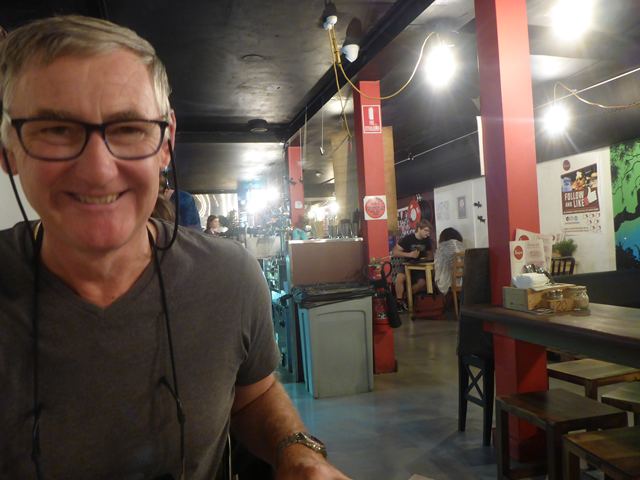 ---