Bourbon Bound

Zoonie
Mon 26 Oct 2020 06:23
Bourbon Bound
Mauritius Radio called us up as we started our passage between the two islands but our response could not cover the miles between us, so they left us alone. Henk from our neighbouring yacht in the marina 'Jori' said they also called him and told him to get out of their waters! He was five miles offshore and such a negative radio message does not bode well for one's views of the island.
In the 17th century The Marquis de Mondevergue described Bourbon as appearing 'rather primitive with its mass of mountains and impenetrable forests, but there are some exceedingly beautiful places, fresh air and clean water, and such a large amount of game, fish, turtles, tortoises, wild cows, goats, and pigs that anyone ought to be overjoyed at the prospect of living there.' Typical man thinking of his stomach; he and his ilk clearly weren't the first there. It used to be populated with the 'Solitaire' Dodo lookalike bird too, but it was just too tame and tasty to survive for long.
France had recently taken possession and named the island after their own royal family and a few French families started to settle there with their Madagascan servants, but the island was known to Arabs, Portuguese, British and Dutch sailors had all known of the island for some time. The island was re-named Reunion for the second and final time in 1848.
Modern Reunion is one of the Mascarene Islands which include Mauritius and a number of others skirting to the north and east of the Mascarene subterranean Plain. On the old trading route to the Orient the island is at the crossroads of European, African and Asian cultures and this is certainly reflected in the population, culture and cuisine of the island.
Our approach to this rich location was overnight and we were astounded by the amount of orange and white lighting there was on the east coast, the windward coast blown over by the SE Trade winds. The island has clearly been plentifully populated in the coastal regions for centuries. Today there are over 860,000 permanent residents on an island of 2512 square kms.
Our (Titan) marina is one of two in Le Port des Galets on the NW corner, sheltered from the prevailing winds but exposed to any marauding cyclones from the north and east. We'll be gone before they start in November. With the climate being in a La Nina phase they are likely to be more prompt in their season and more numerous both here and in the Pacific and North Atlantic regions. Just something to bear in mind!
Two beautiful white, long-tailed tropic birds came out to greet us and at 08.45am on the 20th Angelique took our lines with a smile and warm welcome and lots of useful information. Our marina was built five years ago by removing reclaimed land from the basin closer in to the original shoreline than the locals' marina. La Reunion is a popular stop over for world rally yachts and having their own marina benefits all passing cruising boats.
We had twenty minutes Angelique said before the Customs would be upon us so we dashed below to tidy up, get all the papers together, put sail-bags back where they should be so the officers could sit comfortably at the table. I had used up all the potatoes in a curry, and with eggs and onions in a Spanish omelette. There was some cheese and 14 onions left we would probably lose in the bio check. Never mind, the pannier market was the next day (Wednesday) in front of the church and we couldn't wait to stock up on French Bread and croissants and fresh veg, ooh green leaves, I couldn't wait.
So along comes an interpreter and two customs officers who declined coming aboard!?! and weren't too pleased we didn't have three copies of the Entry Document they had emailed us in Fremantle and I had completed, photographed and emailed back to them. We don't have a photocopier aboard funnily enough! Tempting providence I asked, "Do you want to inspect us?" "Do you have anything to declare?" "Nah" "Anything fresh, dairy, just don't take it ashore, OK." "OK!"
And that was that, our cheddar lived to see another day and the onions could go back to sleep in the cosy dark pillow case, and Zoonie looked neat and tidy just for us!
To start the celebrations we had a whole (small) can of beer with a slice of the Spanish omelette and a two hour kip for lunch and then the Trocken you see and the rest of the spag bol for supper. Early to bed to be up at the market for eight oclock the next morning. I remembered that life in the tropics starts in the delicious cool of a fresh morning, here with the smells of bread baking around 5.00am.
Our trolley busting with market goodies (papaya again, we were so happy) and my cloth bag bulging with croissants and two sweet smelling baguettes anointing my nose as they poked out of the bag at shoulder height, we wandered along to find the launderette and supermarkets for future use.
Poor Rob has broken a filling so back on board we checked out local dentists on Google, the WIFI here is really strong. I rang the nearest whose next available appointment was November 20th, by which time we should be in South Africa, more about THAT later.
So then we Googled home-made fillings and found Superglue is not such a good idea as it contains cyanide but epoxy filler, of which we have plenty, is a perfect alternative. I sometimes think how Rob is becoming more a part of Zoonie as time goes by. What with the mainsail material the same as the Dacron band around his mitral heart valve and his tooth filling now exactly the same as the white paste we use to keep Zoonie looking young and beautiful (wish it would work for me), what-ever next I ask. I have progressed from being his nurse in Whangarei, administering anti-bios by pic line to being his dentist here in Reunion!
Five yachts left for South Africa one day. But we'd only just arrived and are determined to rest and explore here at our leisure as our welcome in SA is as uncertain as the end-date of Covid and it could be a long time before we can stretch our legs ashore, enjoy fresh food, and excellent WIFI again.
We wandered ashore in the cool of the evening, rekkied taking the dinghy around with the fuel cans to refill them, saw across the outer marina what looked like fuel pumps and a chandlery, for a new genoa sheet. One we have replaced with a much longer version after we found the original was fraying in one spot. We needed a longer one because poled out as the genoa was for much of the crossing the original sheets only just reach back to the cockpit. Shows how often we poled out before doesn't it.
After a little more meandering we plonked ourselves outside the Buccaneer pub; mutineers were exiled here in days of old and nourished themselves on the chunky dodos (Solitaires), now all that remains of them is the beer named in their honour, undoubtedly once used to wash them down; but optimistic geneticists think they might be able to bring them back into existence, as an alternative to poulets perhaps?
The next day, not quite so bright and early, after all croissants and fresh coffee aboard are to be savoured aren't they, we went back in to town, to the 'U' Supermarket, Tourist Office beside the 1912 church dedicated to Joan of Ark with its crinkly tin roof, Patisserie, Pharmacy, Le Petit Brasserie for lunch, a very red affair as you can see in the photos, Rob had kangaroo tail, BLAH, and then back to chez Zoonie chatting on the way, in French, to a fellow cruiser who had just arrived single handed and non-stop from Tahiti, 61 days of his own company from one French port to another. My school ma'am French was getting me by nicely, or are these people so nicely un-cynical they don't laugh at my efforts?
Feeling each day more refreshed than the day before our minds soon turned to how best to explore this lovely, tropical island.
Cruising Google car hire prices were sill, over £100 per day which I thought unlikely with the advent of Covid and virtually no visitors, surely the economic rules of supply and demand would prevail. Indeed they do. Henk told us that he had been to the local car hire place where they could hire one for three days for £85. That's better we thought and off we went to book. No problem, the charming guy had a forecourt full. So we will be off exploring from tomorrow morning, after a fuel run to the nearest petrol station with our eight 5.3 gallon cans. From there we went to the tourist office to book two nights' accommodation. They couldn't help there because they had limited contacts and the online system was saying places were full when by telephoning them direct it would be found they did indeed have availability.
So back on board a couple of calls later I had booked one night on the side of the Cirque de Salazie (circle, caldera) of the long extinct Piton de Neiges (3071m and rarely under snow) in a guest house, and the second night on the road to the very much active Piton de Fournaise, the top road that is, out of the firing line of lava flows. The east side of the island gets high rainfall and so is full with lush tropical forest. At St Benoit Geoffrey will take one for an all- enveloping four hour excursion up the banks of the Marsouins Rivier for a small fee, so we might see if we can meet up with him one morning at 9.30am.
The days are long now and the driving distances are not too long, just very windy. We may not have time to go into the Cirque de Cilaos, another of Piton Neige's three calderas, because there are over 400 bends along the road!!
Last Saturday evening we went to an informal gathering of fellow sailors under the hibiscus trees bordering the steps up through the grassed terraces to the roadway. There we met Swiss Andre and his wife and little girls from Mirabella whom we last saw at Loltong, at the north end of Pentecost Island in Vanuatu and whom we first spoke to at the end of our sail from Fiji back to New Zealand. They have been here since May and the girls have loved being in the local school. They plan to sail to an island off the Tanzania coast soon for a few weeks before transiting South Africa, so no doubt we will see them again sometime. Henk and Marjolein from Naarden in the Netherlands are planning exactly the same route and timing to us aboard their steel yacht 'Jori', so that could be fun!
With such good WIFI and Vodafone allowing free roaming we have had some lovely chats to family and with the time difference and Longitude decreasing all the time we feel we are gradually on our way home, which is very good. Rob's youngest son, Jonty and his lady, Jenny are now engaged which is so exciting and we are very pleased for them in the safe knowledge that whatever the winds of change bring us, life goes on.
We had a little bit of excitement yesterday afternoon as the Marion Dufresne backed slowly into the recently vacated berth a few metres from us on the other side of the harbour wall. She was named after the 18th century French explorer Marc-Joseph Marion du Fresne, born in Saint-Malo, who came to an untimely end at the age of 48, rather like Cook. In his case he was despatched by Maoris in The Bay of Islands New Zealand, despite working hard to have good relations with the indigenous people, as we know things can easily go wrong, misunderstandings, a clash of cultures and beliefs.
The modern ship was built in Le Havre, and is a service and oceanographic research vessel, serving the French Austral Islands of Crozet, Kerguelen, Amsterdam and St Paul and can take 110 passengers. The number of paying passengers varies between 8 and 14 depending on the size of one or two the research groups on board. She spends two thirds of her time as a research vessel and so her modus operandi is global and not confined to the Indian Ocean.
A month long trip aboard her, with all the interest in the research programmes that would entail cost around $9000. Worth every penny I'd say. And you don't know what adventures you might get on the way! In 2008 she was involved in the rescue of Bernard Stamm, whose Open 60 Racing yacht Cheminees Poujoulat ran aground hear the Kerguelen Islands while taking part in the Vendee Globe single-handed World Race and she has twice, herself, run aground in 2005, and 2012. She is unloading containers at the moment after landing an interesting vessel yesterday resembling a leather Thor Heyerdahl craft after an Egyptian design. Rob and I would love a month long adventure one day on the MD but we'd have to join the end of the three year waiting list!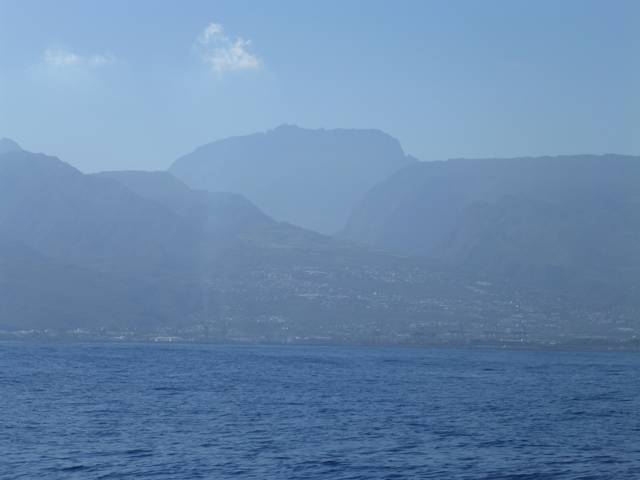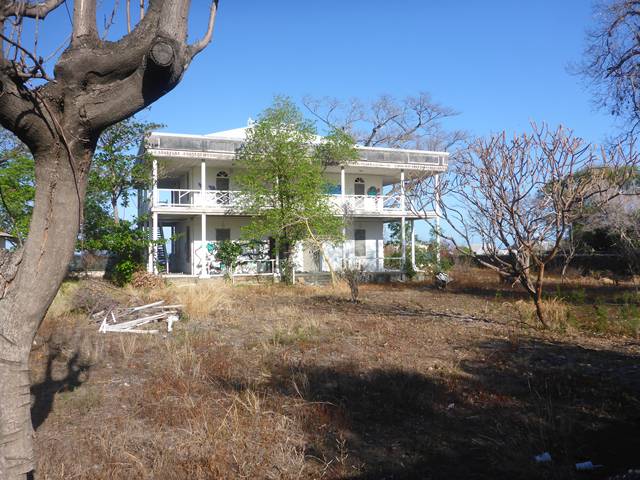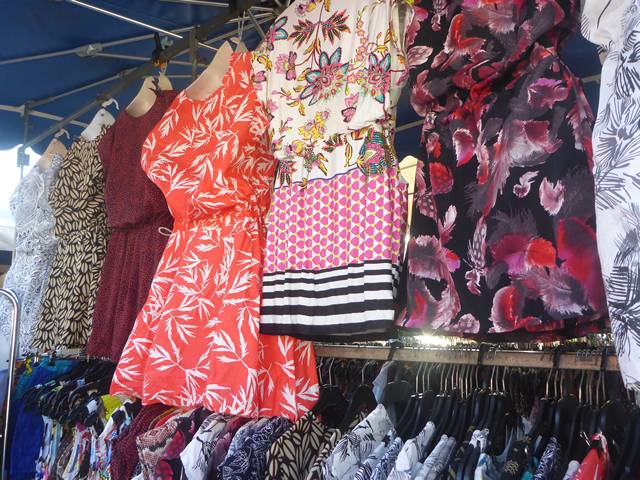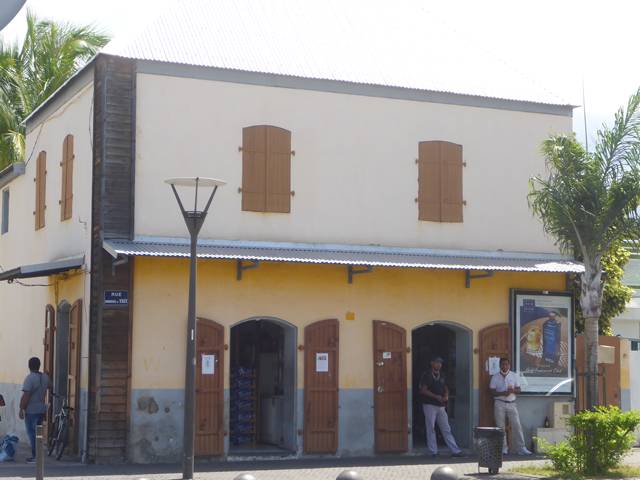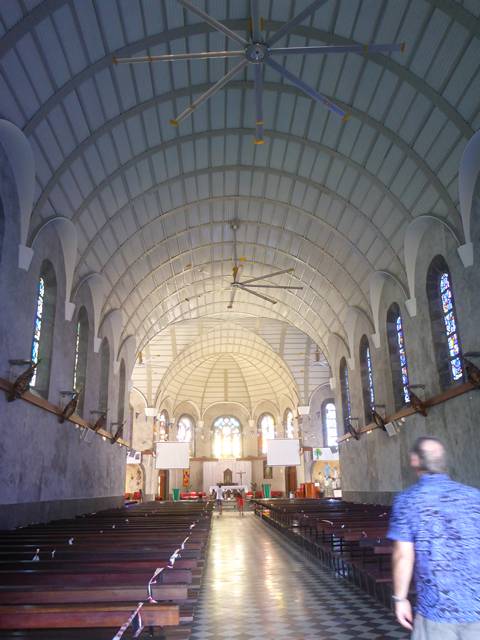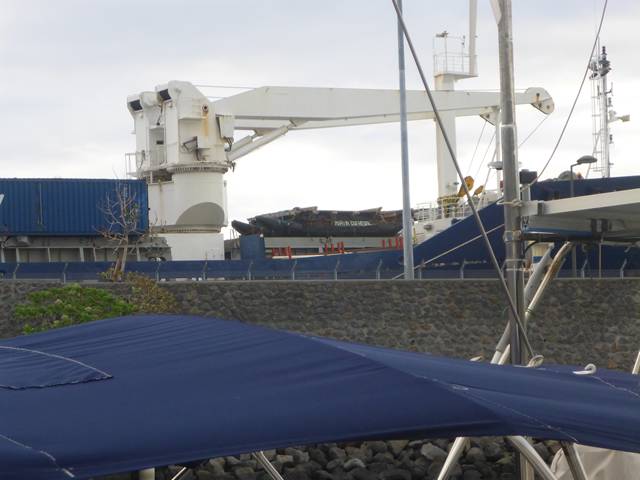 ---