On Board QM2

Suzie Too - Western Caribbean
David & Suzanne Chappell
Tue 10 Jul 2012 07:43
Our first day on board, was very warm and sunny, but as we headed further north and out to sea the temperature dropped to 17C and since steaming south of George's Bank and over the Grand Banks we have had a lot of thick fog and occasional light rain. So Suzanne has now started shutting the balcony door when we go to bed as the fog horn keeps her awake. We are up on Deck 10 on the port side quite a way forward, and the ship is very quiet, no shudders or vibration and almost no movement even in a moderate sea. She has no prop shafts, but has four 300 ton electric motors that rotate around their axis, allowing good manoeuvrability with the props on the front of these drives, pulling her through the water (not pushing) giving her a cruising speed of 22kts. The sea has been reasonably flat, mostly a F3-F4 although overnight Monday it did hit 35kts, but walking around Deck 7 is still very pleasant and 3 laps of the deck is 1.1 miles.
We haven't got many photos but there is so much – almost too much to do on board, on Monday we had an easier day cos we were knackered running backwards and forwards the length of the ship, from Stage Shows, Movie Theatre, the Planetarium, Lecture Theatres, the Library, watching the men's Wimbledon final – well until we realised that Scottish bloke was going out. I haven't mentioned the daily dance lessons with this amazing bendy dance couple – but so far we have done Cha Cha Cha, Waltz, Jive, Quickstep and tomorrow it's the Tango and then Rumba on Thursday. Then we have to squeeze in drinks in the bars and 3 superb meals per day on our table of six, plus of course Suzanne loves afternoon tea with Earl Grey tea and scones. Then there are still nails to be painted and massages booked in the spa, so far we haven't read a single chapter of our books or done any blogging – and we haven't seen the inside of the Spa or the Gym, just too much going on.
We have never understood how guests on a cruise ship stay on board when they stop at an island in the Caribbean, but now we understand, and there are a large number of guest who will stay on when she docks in Southampton, go with her to Hamburg and then up to Norway and stay on board for the crossing back to New York. We were invited for cocktails with the Captain, and had our photo taken with him, and during the evening they made some presentations to crew and guests – I thought I might win "Best Newcomer at Ballroom Dancing", but it wasn't to be, but anyway one woman got mentioned as having spent 2,400 nights on board QM2 – that's 6 1/2 years !!!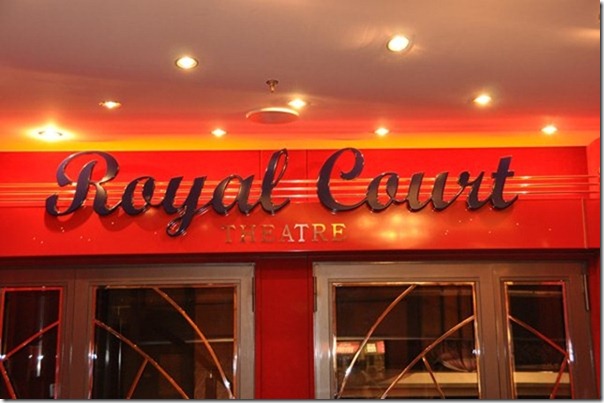 ---