Welcome the Land of NOs and DONTs

Suzie Too - Western Caribbean
David & Suzanne Chappell
Fri 10 Jun 2011 23:27
Well after 31,000M of cruising this is the first place that has ever broken our boat, not that we are too upset about it as the cleats have always seemed a bit flimsy so it was a job that needed doing sooner or later and we are talking to Beneteau who seem very helpful but this is via the dealer Ancasata who are not.
But the people here in NY are so wary, if you go up to them to ask a question, they seem to think you are going to attack them. They all turn away and pretend not to have seen you. We have been in 3 anchorages since leaving the marina and have been approached in all 3 by the Police asking questions and have twice had our papers checked - they really want us to be here!!
Especially after making us apply for a B2 Visa, a Decal and a Cruising Permit – guys don't bother they certainly don't want you in New York State. This really is the country of NO's and DONT's I have never seen so many signs in my life, what happened the the Land of the Free, now it's all run by Lawyers, don't waste you time coming here, they don't want you and don't deserve your hard earned money.
Tonight Suzanne had a lovely email from the Ocean Cruising Club Port Officer for Huntingdon on Long Island, but when we got to the marina, the moorings are not big enough, we are not allowed to anchor in the harbour and they want to charge US$300 per night for a berth – and even then they don't turn down the bed sheets and put a little chocolate on my pillow.
Here is a list of the law enforcement officers I have seen so far and I expect this list to grow
Coastguard
Harbour Master
Police
Parking Enforcement
Code Protection
Park Ranger – and it was a bloody woman, what would Yogi say about Cream Cheese and Cress sandwiches?, not gonna feed a man let alone a bear
Town Safety
Bay Constable
It's only a matter of time before we commit a felony or misdemeanour, cos they make hundreds of new laws each day to fund all these officers.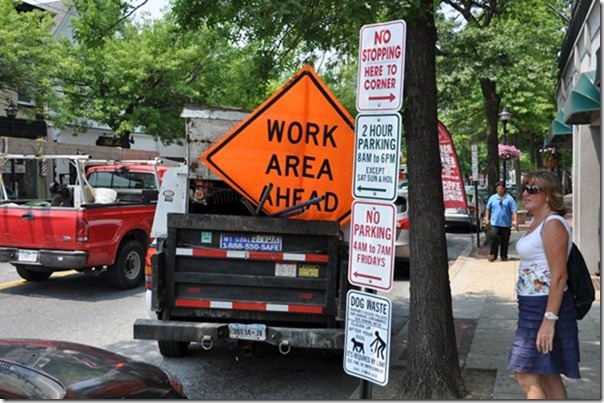 We came here away from friends and family to have fun and this is not fun, so thinking of our options now. But we hear the people in Maine are pleasant, and they will have a nicer accent, have you heard a NY accent, gravelly and guttural, not nice.
So 10 days in a shipyard, but an easy train into Grand Central Terminal, so will do a bit of city shit, no don't worry no museums or churches and then a race to Martha's Vineyard, Nantucket and Cape Cod before NY drives us to despair.
From David & Suzanne, somewhat pissed off by New York State
---