Fort Lauderdale 26.07.250 080.06.500W

Suzie Too - Western Caribbean
David & Suzanne Chappell
Sat 24 Dec 2011 22:49
Arrived Friday at 1400, saw a "Dockwise Yacht Transport" full of motor yachts anchored off, we made it through both bascule lift bridges, in about 3,5m to 4,0m of water, but ran out of water north of the second bridge and touched in the mud. No problem as the Max Prop bite in astern is the same as ahead, we anchored for a while, but after feeling her touch the mud again we were not happy, so called the marina. A bit tricky in the river current and with no bow thruster, but Bob came over in his dinghy and helped push us in – So many thanks Colorado Bob
They gave us a great berth and a good deal and in the evening we hooked up with Bob & Suzanne and Ken & Joni and headed off in Joni's mum's car (with a bench seat in the front) to the Quarterdeck for Happy Hour and a really good Jambalaya with Dirty Rice – a fantastic evening.
Now were are planning Key West, not sure about sailing any further, so have just ordered an open top Ford Mustang Convertible to drive down to the Keys, singing "Mustang Suzie" at the top of our voices – how cool will that be for an old guy and his bird!! Now just trying to find accommodation, but the Westin Hotel wants USD$1,500 per night, even if you take your own woman.
And the boy done good, I bought Suzanne a USD$530 bikini & beach frock for Christmas and it's even gift wrapped – that's certainly worth a promise and it ain't even Friday !! Now will I get an Apple i-4S or an Android Samsung Galaxy S2 – just guess I'll have to wait and see if she gives me one in the morning.
PS – Thanks for all the feedback I get – I got one from Barbados Bob about the anchor, very concerned that we were using a Rocna anchor as I had referenced their web site on chain loadings – big mistake as they are in mega trouble – but no, the only way we sleep at night is on the biggest Delta we can fit – currently a 40kg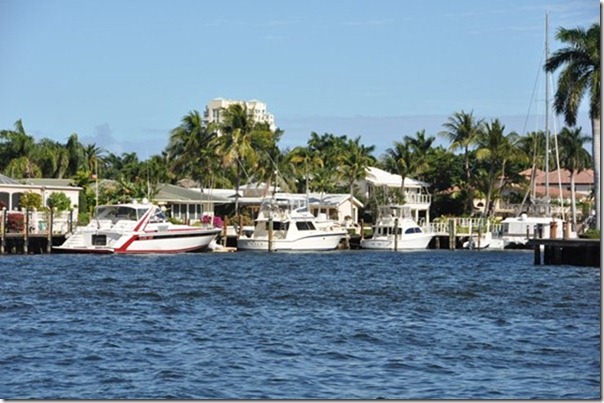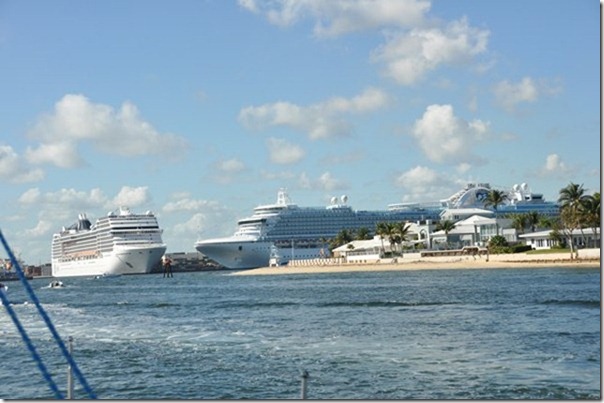 ---