Porto Santos Mid Atlantic

Suzie Too - Western Caribbean
David & Suzanne Chappell
Tue 6 Oct 2009 17:59
Arrived after 3 nights and 12 hours.
The day after we arrived we hired Quod bikes and set off exploring around the island
Don't we look cute…
At the top of Pico Castelo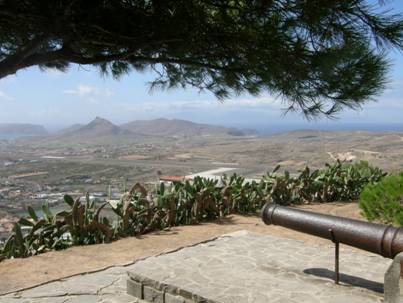 Dry and barren views over the island
Camacha where we stopped for lunch - Eating Beef kebabs, salad & Frites (see the beef on the stick hanging on the stand)
Unfortunately I was still on water but David was on the red.
Watching the surf was roll in and thinking I am glad I'm on dry land for a few days.
The wall of boat names of people who have passed through on their voyages.
Love Suzanne & David xx
---