West Palm Beach 26.44.920N 080.02.640W

Suzie Too - Western Caribbean
David & Suzanne Chappell
Tue 20 Dec 2011 23:11
We were always going to spend some time in Port Canaveral to do the Theme Parks, but actually as we said they are not really our cup of tea, but we ended up spending extra time there as a result of a boat problem. As we came into the marina we pulled up at the fuel dock, they are always keen to do that in the US, they put you on the fuel dock while they sort out your slip. Anyway we arrived on the Sunday pulled up to the fuel dock and zapped the bow thruster, nothing, check the switches, still nothing – crap another boat problem.
We left it for a few days, then on the Wednesday I had a go at it and couldn't sort it. Then I managed to get an old guy to come and look at it, think they were called "Bodgit & Scarper" – never employ anyone older than you are – bloody hopeless. We waited all day Thursday and they didn't turn up, on Friday we went to Universal while they ""fixed it" only to arrive back, find the anchor locker wide open and the engine ignition left on with an extra 10 hours on the clock – bloody useless.
So they promised on Saturday they would sort it – yea right – in the end I put the boat back together, we paid them USD$500 and probably agreed it is the high current solenoids. So Sunday, slightly pissed off we headed south to Palm Beach and had a wonderful sail, arriving at 0200 on Monday morning.
We had an easy day Monday, moved further down into Lake Worth, ordered the spare solenoid from Navimo USA (we have a Max Power – it's French don't you know, well there's a suprise) in Sarasota and it's just arrived at The UPS Store.
But we've been around town sight seeing and shopping – a nice day
Tomorrow it's The Breakers Hotel and Country Club – PS If you don't see any Aston Martin's in England it's because they are all here with the open top Rolls Royce's and Porsches – Oh and Range Rover's and Mini's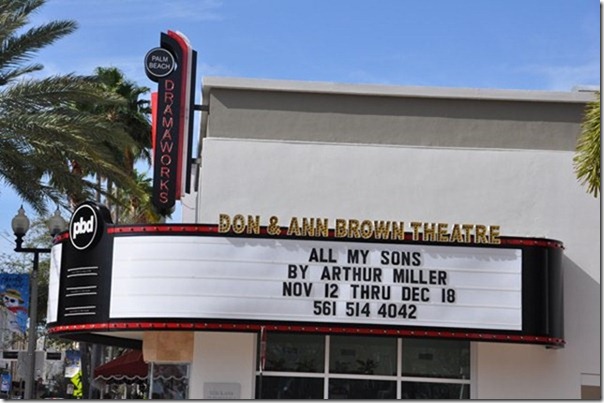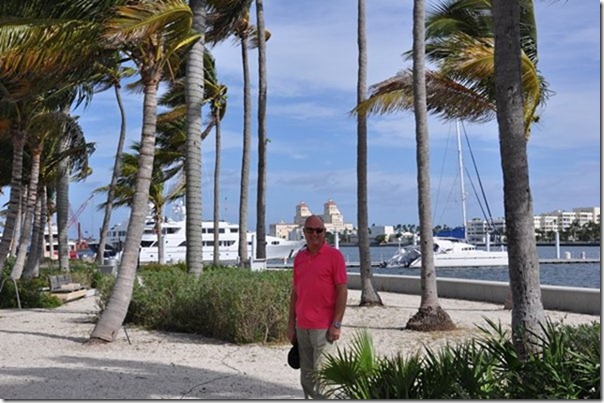 ---