Leaving Luperon

Suzie Too - Western Caribbean
David & Suzanne Chappell
Thu 16 Feb 2012 22:50
We only planned to stay in Luperon for about 2 days, but each day we called Papo he told us the Komandante would not let us out because of high winds. So we hung around wondering what was happening as the winds were only 15-20kts – my best guess was there had been a military coup – which turned out to be not far from the truth.
We dinghied over to Hurricane Hole Marina and got the full story from Joyce, who called her contact at the Ministry of Tourism – to be told the Komandante had been arrested for inappropriate behaviour. He had allegedly been threatening for money and sexual favours around the anchorage and the remaining officials were nervous of issuing any exit papers without proper authority. I had visions of us going to the British Consulate to get exit papers, but in the end we spoke with the lady from the Ministry of Tourism and got our "despatcho" the following morning and crept out carefully over the bar at 2,9m heading for Puerto Plata
This is just a great place – you must come to the Dominican Republic, get here before it's spoiled and gets expensive – bring your Speedos for the pools and beaches and some walking boots for hiking and trekking in the hills, rivers and forests – it is a beautiful island and the people are lovely (Bob's right we do say lovely a lot).
Ride a motoconcho (motorbike taxi which takes 2 plus the driver – so 3 on a 50cc moped) take a guagua (local bus) for 20 pesos into town (38 pesos to USD$1) and drink 1 litre of Bohemia beer for 70 pesos. One cruiser we meet rented an apartment for USD$5 per night with electric and water included next to Puerto Blanco marina near the beach in Luperon.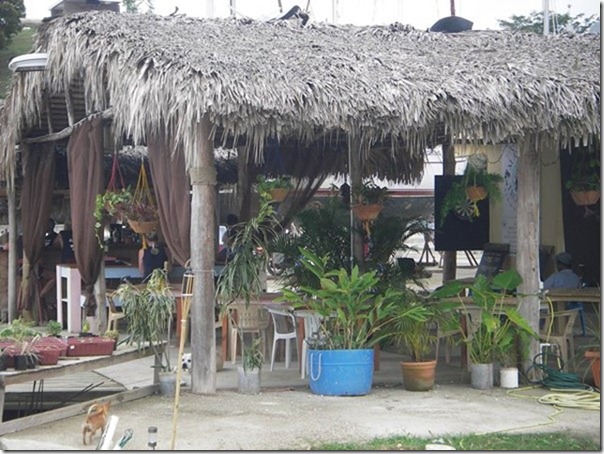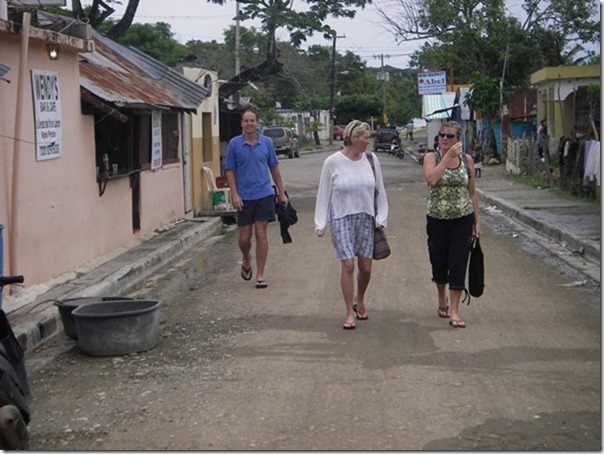 ---