Dominica

Suzie Too - Western Caribbean
David & Suzanne Chappell
Mon 21 Mar 2011 18:55
On Sunday evening we had a BBQ, this is organised by Jeff at Seabird Tours, as a fundraising exercise for PAYS, which is the security patrol for the north end of the Prince Rupert Bay in Portsmouth. A great idea and at EC$50 per person, good value cos it included the BBQ and free rum punch all night, well most of the men drank the local Kubuli beer. I have no idea where everyone came from, there were over 100 people there mostly from the yachts with a few of the ex-pat locals as well. Unfortunately, the rum punch had more rum than juice and by mid evening there were a lot of drunken women on the dance floor â not a pretty sight, so we high tailed it out of the bar, before I got attacked.
Then Monday we went walking up a mountain trail for about 3 hours with Didier and Marie Pascal of Hydra Blue and did lunch at Big Papaâs on the front. On the way down we met an old boy going up to dig up some sweet potato for the market, he had been in Hackney, London E8 for 12 years, but the cold & damp got into his bones and he had come home. He goes to Chicago each year to see his daughter, grand children and great grandchildren, but his wife can no longer travel with him. He told us âNo matter how long you stay in Dominica it is never long enoughâ â a real gentleman.
In the evening John and Jane with a Discovery 55, Seaduced, came over for drinks. We had met them before in Las Palmas as they joined the ARC and we hooked up again with at the BBQ, it really is great having so many friends out here on the cruising circuit.
Over lunch at Big Papas we were joined by a group from a Clipper boat that came onto the cruise ship jetty. They hooked up with Rod & Jill of Look Far (whom we dived with on Sunday) as part of a charity âHands across the Oceanâ and had brought a shed load of elementary school books for the kids at the local school, which had been built by the Chinese. We got an invite to join everyone for lunch on Sunday, but we need to push on â a shame cos this is a great place.
Today we are heading into town, get our Dive Passports stamped, check out the local shops (huts really), then drinks on Hydra Blue at 1630 and dinner with Seaduced at Heavenâs Best restaurant, getting picked up at the Purple Turtle restaurant jetty at 1915.
On Wednesday we are booked on the Indian River Cruise to be taken up into the rainforest by canoe at 0800 to spot all the wild life.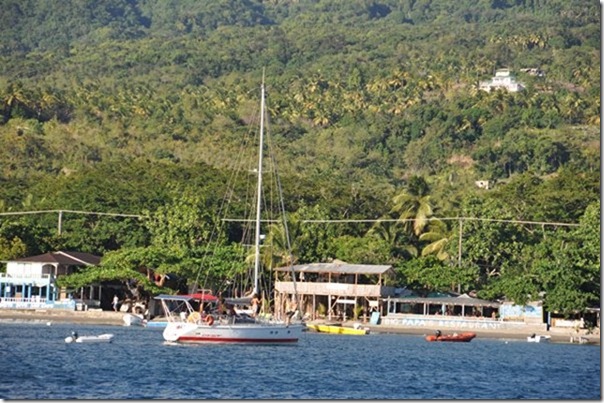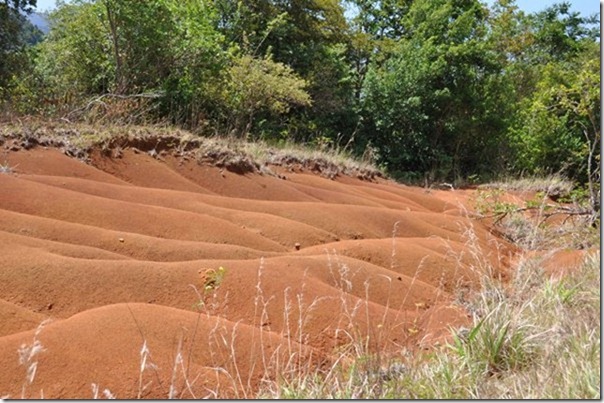 ---