Dominica Days

Suzie Too - Western Caribbean
David & Suzanne Chappell
Sun 20 Mar 2011 18:49
This is a great island, not as developed as St Lucia or Grenada and probably nicer for it, as long as you arrived fully provisioned and with no boat problems, as it really is a place to stop and chill. The anchorage thinned out as the Russian charter yachts all raced off and the left us plenty of room. We dropped our anchor rather than take a mooring buoy, although the buoys are supposed to be really secure, and the boat boys are friendly & genuinely helpful.
Thursday we had an easy day on the boat and cleared in and out at Customs & Immigration, Friday we went into town walking, through the Ross University Medial Centre and had a Chinese for lunch. On Saturday we did a few little jobs on the boat including fitting the standalone Furuno GPS in the aft cabin to give us an additional anchor alarm, we can now shut down all the Raymarine systems and save on power, so that Suzanne sleeps better.
Sunday morning 0900 and we were off diving with Calbrits Diving, having booked with Helen on the Friday, great dive boat â even had a toilet, and we dived in a group of about 10, 2 dives to 24m for 48mins and 18m for 55 mins. We dived on Nitrox 31% and for those of you in the know had no Residual Nitrogen Time and Oxygen Toxicity was only 20%, just not able to fly for 18 hours â well all according to my Sunnto Dive Computer â just wasnât sure of my Surface Interval, so I need to read the manual a bit more. The dive sites were quite good, not as good as Grenada, but the viz here was much better and there was plenty of coral, fish, rays, sea snakes, lobsters and even a seahorse to be spotted.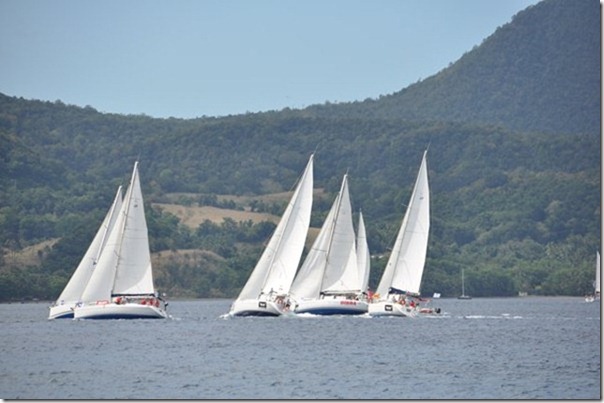 ---