A Room with a View

Suzie Too - Western Caribbean
David & Suzanne Chappell
Sun 1 Jul 2012 06:38
While Suzie Too was in the travel hoist having her bottom power washed, Festus, the Marina Manager, ran us up to the Jolly Beach Hotel with our bags. We checked in and as it was still early we headed for breakfast while we waited for our room allocation.
Although we had seen the hotel, my first impression of breakfast was, "It's like Butlins without the rain" – there did seem to be quite a lot of public there. Anyway we headed back later to finish Suzie Too off and when we got back after lunch it seemed fine, and sitting out on the patio under the stars having our evening meals, drinking champagne was really lovely – very nice so we will be back there again in November when we re-launch.
Unfortunately Helena Bonham-Carter had checked out when we got to our room, just as well cos I'm sure I would have met with Dame Maggie's utter disapproval or even her utmost contempt – probably both - anyway at least our room did have a view.
The beach is really beautiful and there is no ocean swell as the reef protects it, but the water is milky turquoise because of the coral, but very safe with no currents. The all inclusive deal worked out reasonably well, as we got an off season discount and it included the drinks as well – although not much use to us while we had reduced our drinking – just resting our livers for our Transatlantic Crossing on the QM2.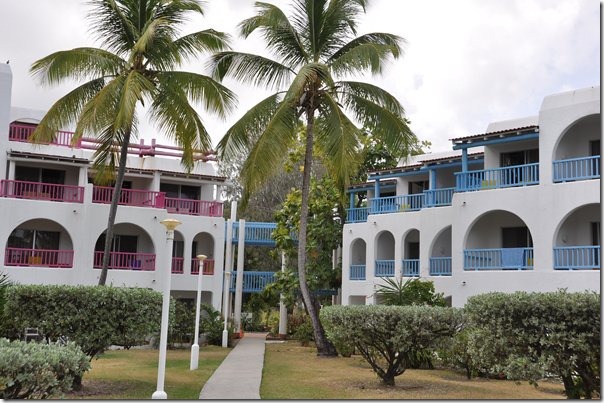 Almonds
Don't give the painter a calculator !! – 1.2M would be fine
---