Ria De Vigo

Suzie Too - Western Caribbean
David & Suzanne Chappell
Wed 8 Jul 2009 12:04
Set sail downwind towards Ria de Vigo and Baina, the sea was choppy but sailed downwind with the headsail only at 6-7 knots after 15 miles we turned the corner into a bay Ensenada de Barra opposite Ilses du Cies, the wind then dropped and we anchored in a beautiful bay with lovely beaches, but it was a nudist beach…. Lots of skin on show. We still went for a walk along the beach but we were rather over dressed in our swimwear. What a lot of sights…
Choppy
Is my bum big in these????? What a lovely shot thanks David
Panthera at anchor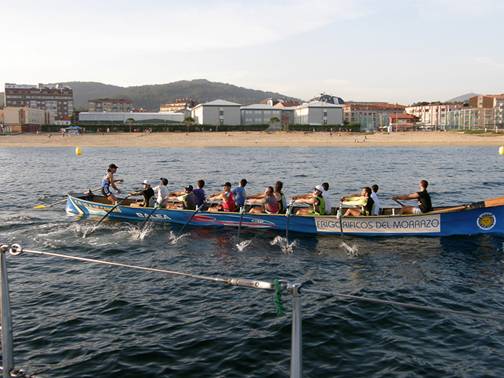 The locals showing us their muscles
Modelling the new outfit, had to go down below to free the anchor buoy as it got stuck under the keel.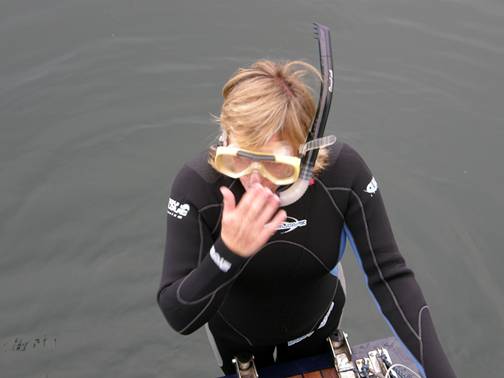 Bloody cold and dark, did not enjoy this trip below the boat.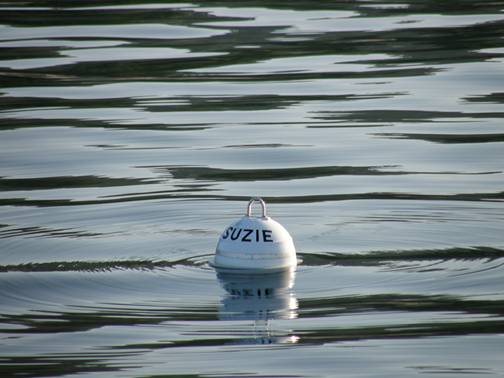 The Anchor Buoy that was stuck under the hull…..

<![if !vml]>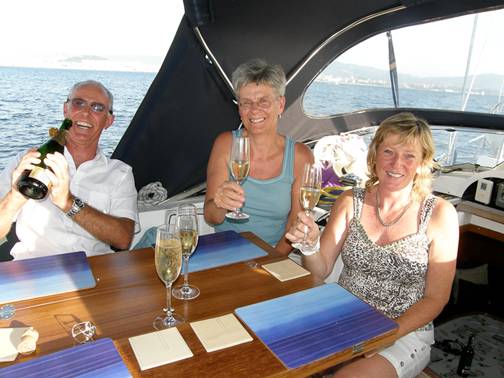 <![endif]>
Margaret and Roger "Magnetic Attraction" from Royal Clarence arrived in the Ria, which was lovely. The came over for drinks and a meal
I had picked up a large white fish on the market that morning, so cooked this with yellow beans, olives, cherry tomatoes, basil and anchovies in the oven for 20 mins, served with new potatoes tossed in butter and mint. Then for dessert I served strawberries, mascarpone and dark chocolate. All washed down with a few bottles of wine, a good evening was had by all.
Hope Margaret & Roger got back to their boat as there was no moon and they had not left an anchor light on, so we shone our torch for as long as we could in the direction they thought there boat was????
Missing you all see you soon
Love Suzanne & David xxxx
---