Turks & Caicos

Suzie Too - Western Caribbean
David & Suzanne Chappell
Thu 9 Feb 2012 02:00
We sailed for 48 hours upwind and up current to do a distance of 200M against wind and current, every time we tacked we had another damn island in the way and both tacks had a very poor VMG, so difficult to chose the lesser of 2 evils. The first night was quite pleasant, but the second was pretty lumpy and we didn't get that much sleep, but we arrived into Sandbore Channel on the west side of the main island of Providenciales at first light just before high tide. We sorted the boat out and made a quick walk to the Customs and Immigration to clear in for USD$100, we tried to get lunch, but the only restaurant was closed on Tuesday, so it was back to the boat to wait for Nicky and David to arrive via Miami.
We had a very pleasant afternoon the following day at Las Brisas restaurant, beach and pool with other cruisers and holiday makers, as we waited for Nicky's bag to arrive from American Airlines who had mislaid it in Mimai.
We spent several days here waiting for a reasonable wind for the run down to the Dominican Republic, a journey 130M – so 1 night at sea. We joined South Side Marina for the BBQ and Pot Luck Supper night and took a rental to see the sights. We did plenty of snorkelling and swam off the beach, not a bad little place, the water is warm, but not as clear as the Bahamas.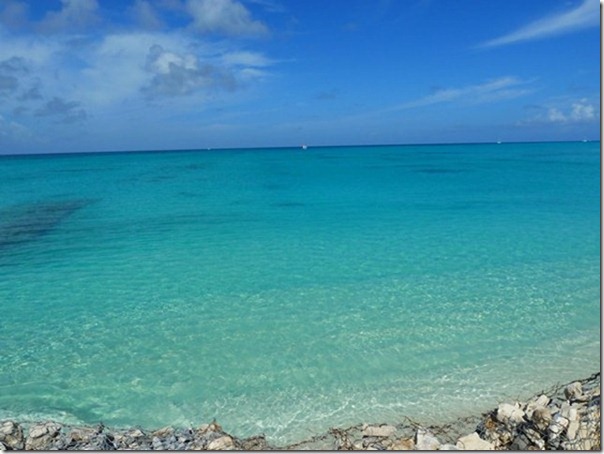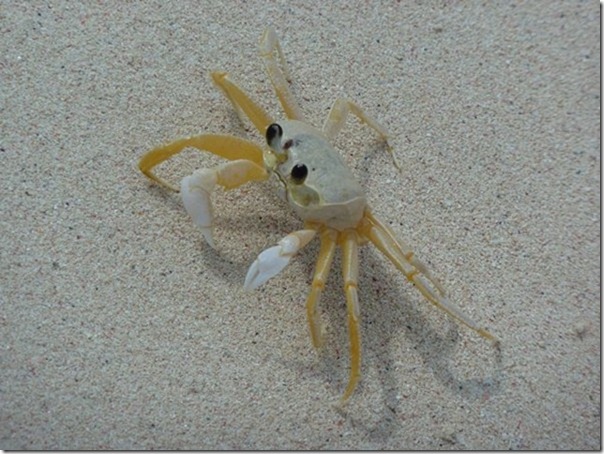 ---