Current Plans

Suzie Too - Western Caribbean
David & Suzanne Chappell
Wed 6 Jul 2011 08:29
Well we have decided it's getting too cold this far north and my northern wife is in serious danger of getting a nose bleed if I take her any further north, (even though at 41N we are still 600M south of Portsmouth, UK) so we have decided it's time to be heading south to the warmth again, so sorry Maine and Canada, but you have to see the fog – we have had fog in Nantucket all day today – how does that work in July ??!!
After our anchorage in the Thimble Island we felt sure Maine will look just like the Baltic, except full of Americans, not nice friendly (and rather attractive Ed) Scandinavians, so No Thanks we will give it a miss. Yesterday we went into Nantucket Yacht Club to book for dinner, but were told "We have no reciprocity with other yacht clubs, sorry, have a nice day".
We have planned our way from here back to the Caribbean via Hyannis Port, Martha's Vineyard, Cuttyhunk, Newport RI, Block Island, Greenport, and Port Jefferson/Mt Sinai, before moving on to Oyster Bay, to re provision the ship's cellar with French wine, and Mamaroneck before heading out to sea again down the Eastern Seaboard and south following the sun, which has been moving south since June 21.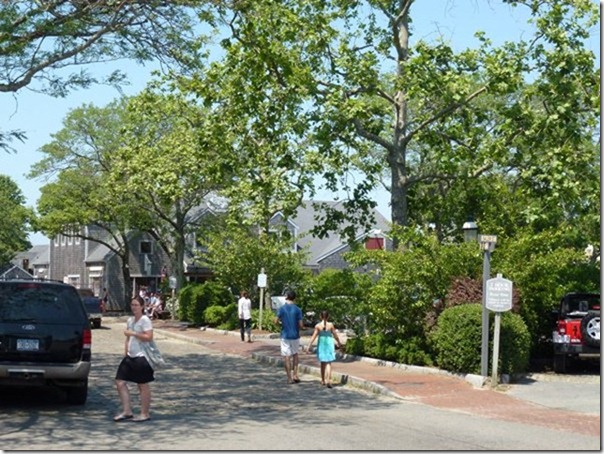 ---