What MF is that !

Suzie Too - Western Caribbean
David & Suzanne Chappell
Wed 30 Mar 2011 16:50
When we came back on Tuesday we raced back to Suzie Too in the RIB and suddenly though âwhat the MF is thatâ!! and it was an MF â the Maltese Falcon â Wow â 289 ft built for Tom Perkins by Perini Navi and now owned bay a woman !!
Donât tell anyone but 1 of her 3 rotating masts fell into the ocean and has has just had a new one stepped. All the yachts are arriving for Antigua Race Week, so many Perini Navi and most super yachts flying British ensigns
We are in Falmouth Harbour and are happy to sit and watch, some beautiful Classic Yachts, Velsheda, Rebbeca, Ranger, Gloria etc move gracefully past us. The only thing I need to do is go and get an 18ft stick, put a red light on it and then hoist it up the mast. Then I will have a 100ft mast and can display the red light as a hazard to low flying aircraft like all the superyachts here.
Anyway a full blog to follow with all the SP on the Maltese Falcon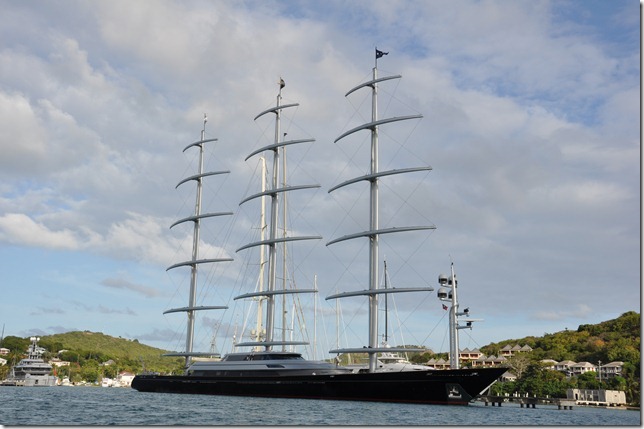 ---