Luperon Dom Rep 19.54.500 70.56.500

Suzie Too - Western Caribbean
David & Suzanne Chappell
Sun 12 Feb 2012 15:03
We arrived in Luperon after an overnight sail from TCIs at around lunchtime and managed to get in over the bar on high water with 3,2m – so almost a couple of feet under the keel. We were looking to anchor but Papo came by and put us on a mooring buoy. Then he took Suzanne off to do the paperwork and came back with the Customs and Immigration guys – all worked well, nice guys, helpful and polite.
After lunch we went into the Customs, Dept of Agriculture Offices to complete more paperwork and then we were free to roam the town. What a great little place, very safe, happy helpful people, just like Brazil except the mud is brown not red.
Met up with a few cruisers and drank a few bottles of the local Bohemia beer, got the full SP from "Shaggy" who told us where to go and what to do. This is the kind of place you can get lost in, so if you want to run away from your wife/bank manger/tax man buy an old boat and come here – loads of other old guys are already here. Plus it seems to be a very good hurricane hole as there is total protection form the northerly swell.
I love this place – we must try and come back here again, even with the occasional rain – it was good as it gave us chance to wash the boat down properly.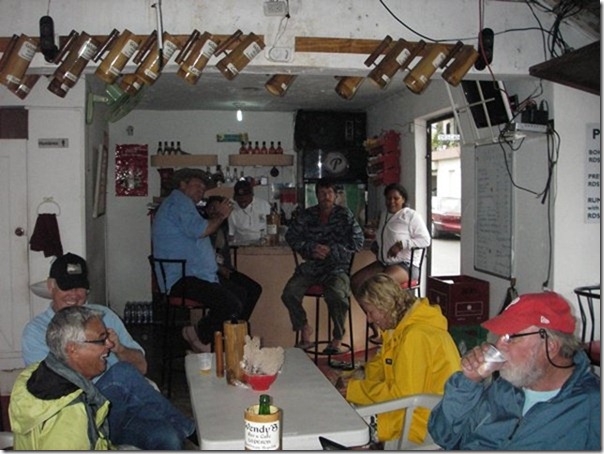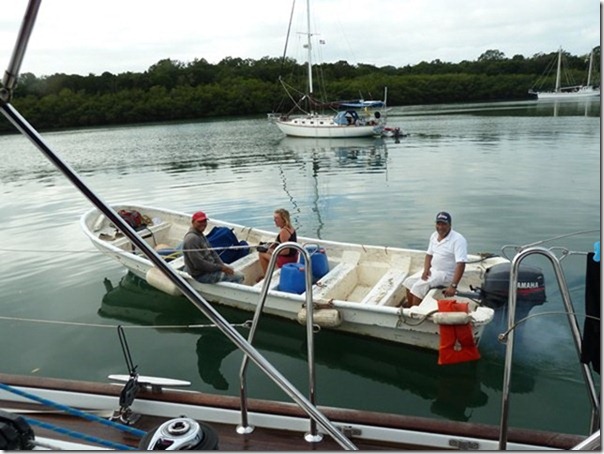 ---